Celebrity moms have all the best chefs and nutritionists available to them, but that doesn't mean they don't have some favorite recipes they like to make on their own too! These celeb moms dish on their favorite recipes and you too can eat just like a celeb mom!
Hailey Duff and Her Sugar Crusted Waffles
These are Hailey Duff's go to Sunday morning breakfast treat. After seeing the pictures of the finished product we can see why!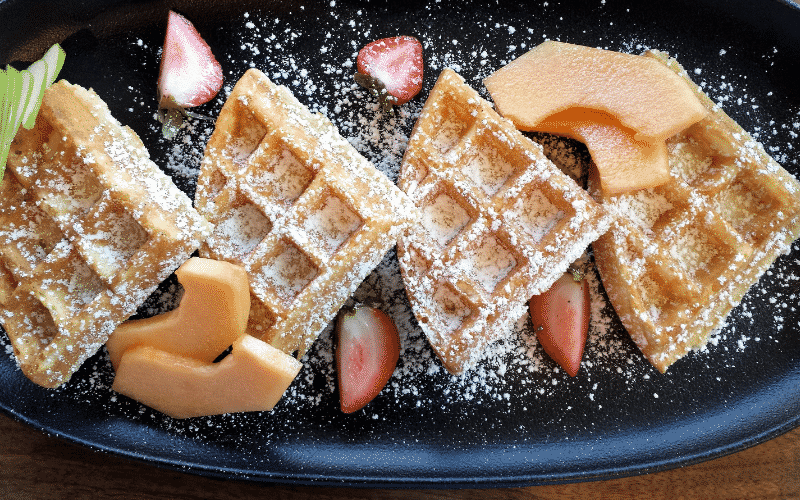 Here's what you'll need:
2 sticks (1 cup) unsalted butter, melted and cooled
3/4 cup whole milk, warmed
1 teaspoon good-quality vanilla 
3 1/2 cups unbleached all-purpose flour 
1 cup sugar cubes, roughly chopped
Now here's what you do:
Dissolve the yeast in the warm milk and let it sit for about 10 minutes.
Put your melted butter, vanilla and eggs in a bowl and mix until combined. Whisk together the flour and salt in another bowl. Make a small well in the center of your flour mixture. Then add the yeast mixture and melted butter mixture and mix gently. Your mixture should be a little bit lumpy. Cover your bowl and let sit for 30 minutes to rise.
Add your chopped sugar cubes to the bowl and gently fold into the dough; be careful not to over mix it. Divide the dough into small hamburger shaped patties. Bake in a hot waffle iron for 6 to 8 minutes. Serve warm and enjoy!
Tia Mowry and Her Yummy Mac and Cheese Muffins
Tia Mowry says these are some of her kids favorite side dishes. She also says they are great for parties and loved by both kids and adults. They look like cheesy cups of goodness to us.
Here's what you'll need:
1/2 teaspoon kosher salt, plus 2 tablespoons for pasta water
2 tablespoons unsalted butter 
2 tablespoons all-purpose flour 
1/2 cup canned butternut squash 
1/2 teaspoon garlic powder 
1 egg yolk, lightly beaten 
1/4 teaspoon freshly ground white pepper 
2 1/2 cups shredded sharp Cheddar
And here's what you do:
Preheat your oven to 400 degrees F and put liners in your muffin tins.
Add 2 tablespoons of salt to a big pot and bring it to a boil. Then add your pasta and cook, stirring occasionally, until tender. Strain your pasta and put it aside for now.
In a another pan, heat the milk.
In yet another, larger saucepan, melt the butter. Whisk in the flour and cook for about a minute. Slowly pour in the warm milk and whisk. Your mixture should be thickening up a little. Add the butternut squash, garlic powder, egg yolk, 1/2 teaspoon salt and the pepper, and mix it really well. Remove from the heat, and stir in your cheese until its melted and smooth. Dump in the cooked pasta and toss to coat.
Fill each muffin cup with our cheesy goodness and then sprinkle even more shredded cheese on top. Bake until the sauce and bubbling and the top is golden brown, or about 7 to 10 minutes.
Last up, we have Kylie Jenner's Favorite Ramen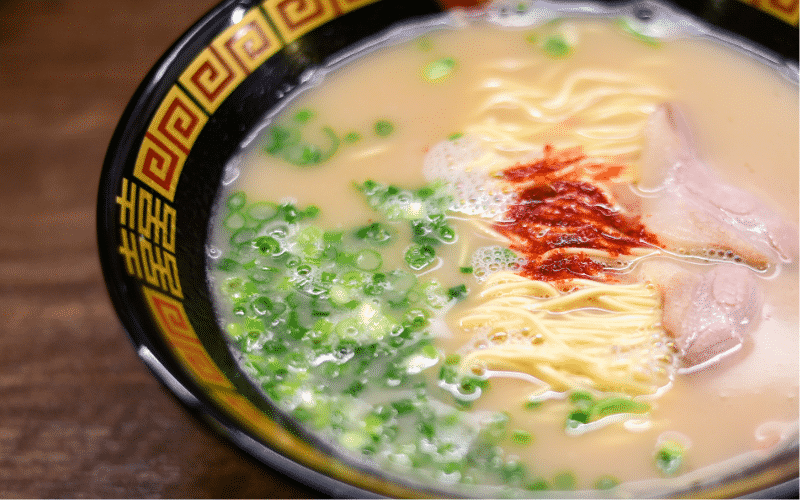 This one's super easy.
Here's what you'll need:
1 package of your favorite Ramen flavor. We used chicken.
1 egg
1 teaspoon of butter
a shake or two of garlic powder
a shake or two of onion powder
Basically, you just make your ramen as your normally would and then add in these extra ingredients. For the egg, we waited until the pot was boiling before dropping it in. Enjoy!