A few years ago Teen Mom star, Maci Bookout bought her dream house in her home state of Tennessee. We've seen a few pics of it here and there, but here's a closer look at her massive, mountain side mansion.
Before we jump in, lets get all the basics down about the house.
Maci bought the house in September of 2018 for a whopping $625,000. It was originally built in 2017 and sits on a massive 6.87 acres of beautiful wooded land.
The 3,630 square foot mansion sits at the base of White Oak Mountain and boasts four bedrooms and three and a half baths.
It also has a massive building behind the house that couple reportedly uses as an office for their clothing brand, TTM (Things that Matter).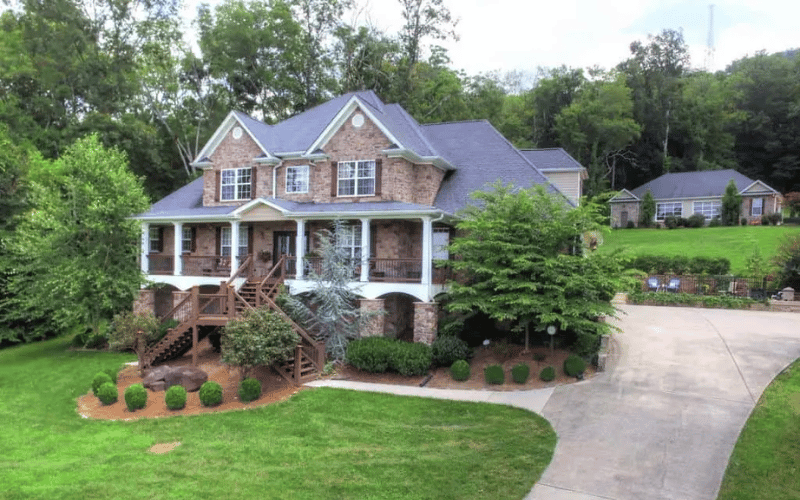 Inside the home, there is a rustic charm that is full of dark hardwoods and unique trims.
Here is a look at the first glimpse as you walk through the front door into the open two story foyer.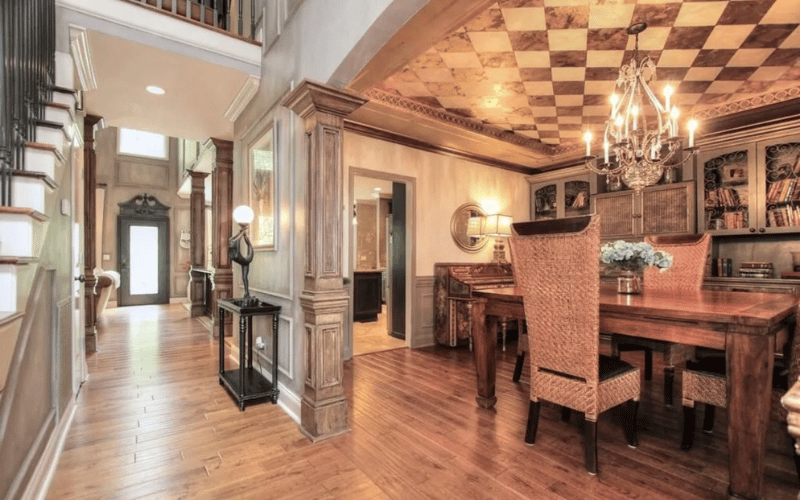 Check out that room to the right with its beautiful, custom, built in shelving and that checkered ceiling pattern.
If you keep walking down the hallway, you'll find a massive two story family room with an overlooking balcony from the second floor.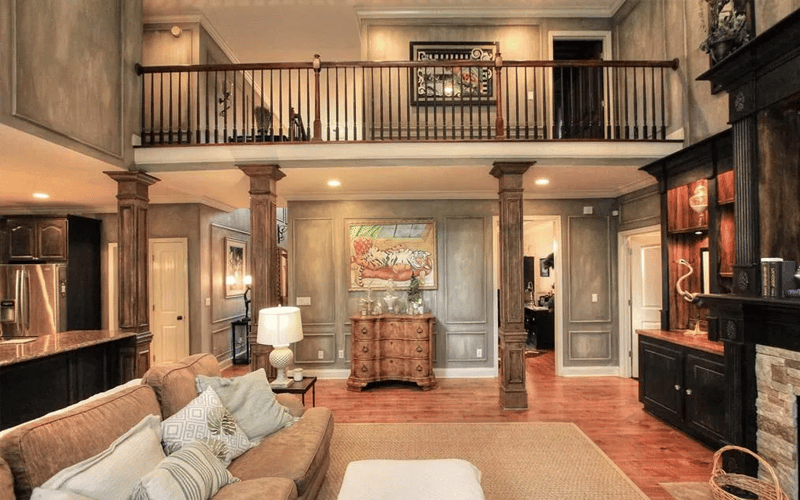 Of course, there is more custom wood paneling and some grand looking beams throughout the area. There is also some built in shelving surrounding the stone fireplace.
Here's another view that shows the two story windows in the family room. So much light!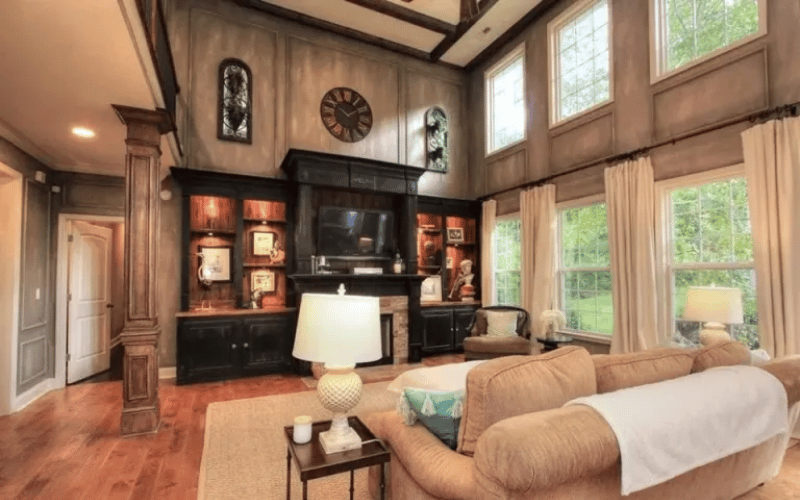 And this room opens up to everyone's favorite place, the kitchen.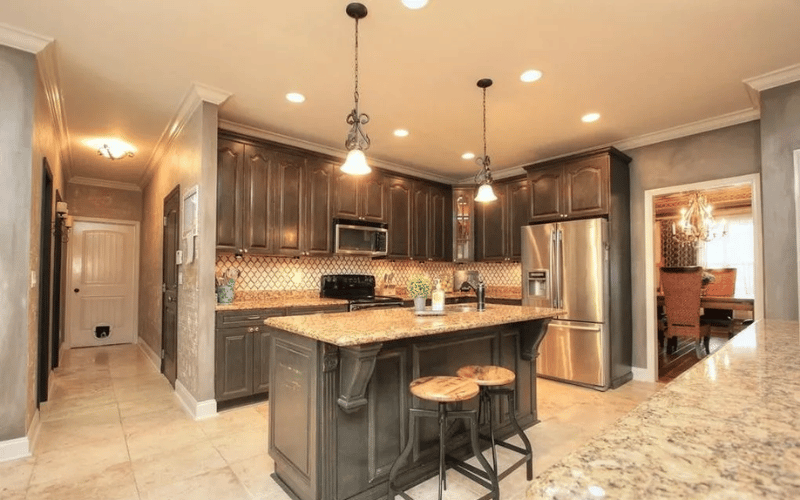 The kitchen has top of the line stainless steel appliances and has not one, but two islands that you can a pull a stool up to.
Here's another view from a different angle.
You can see how everything is open and it's a great space for entertaining guests.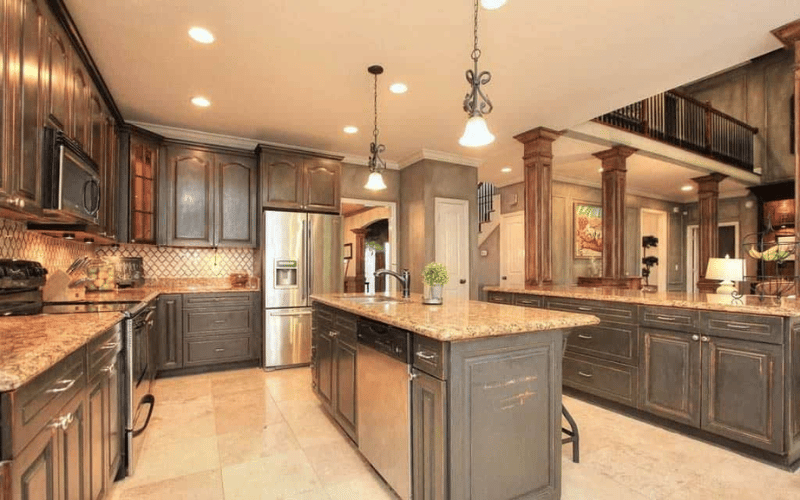 If you wander upstairs, you'll find a long hallway featuring a bathroom and some bedrooms.
Here is a look at the hallway that over looks the massive family room.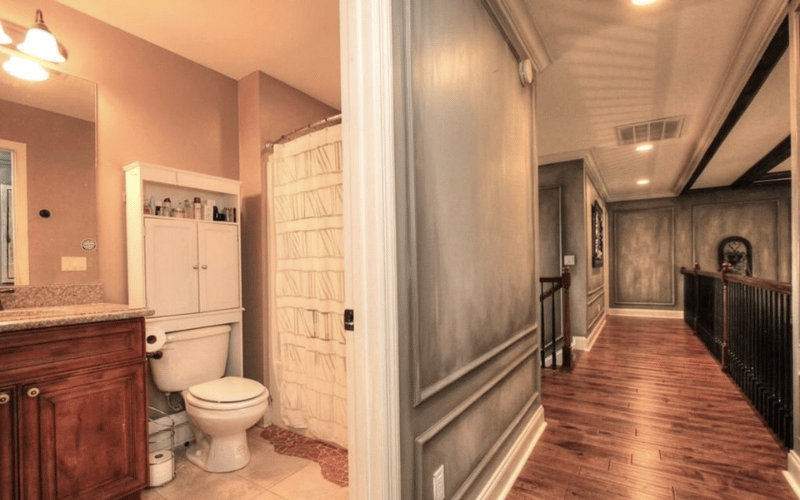 Let's check out some bedrooms now!
It's assumed that Maci probably changed the decor in most of these bedrooms, since they didn't have a kid friendly vibe when they moved in, but here's what they looked like the last time we saw a picture.
This one has a little reading nook with sliding glass paneled doors.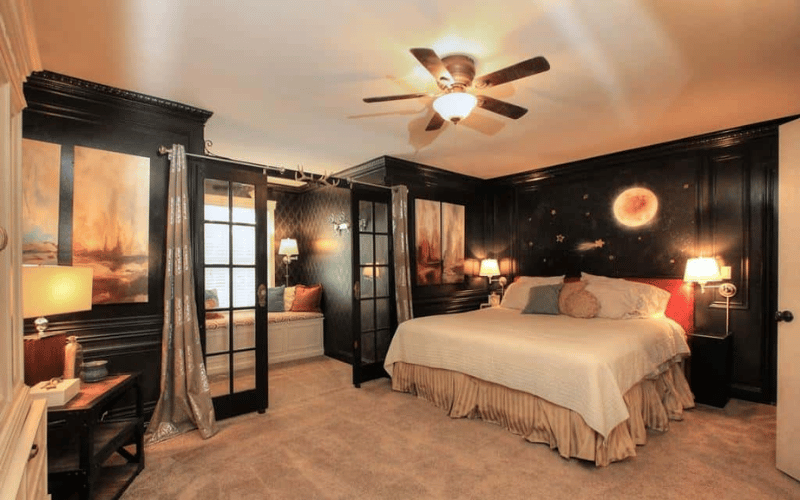 This one has a pretty interesting vibe with its dark colors and swirly ceiling.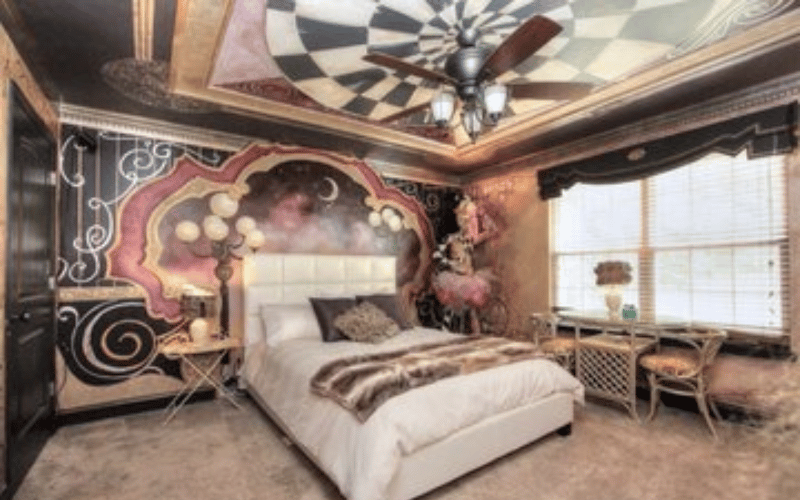 Not sure what's going on with this bedroom. It almost has a torture dungeon vibe and the ceiling looks like something from google maps.
And here's the most important bedroom, the owner's suite. It boasts hardwood floors and fancy tray ceilings.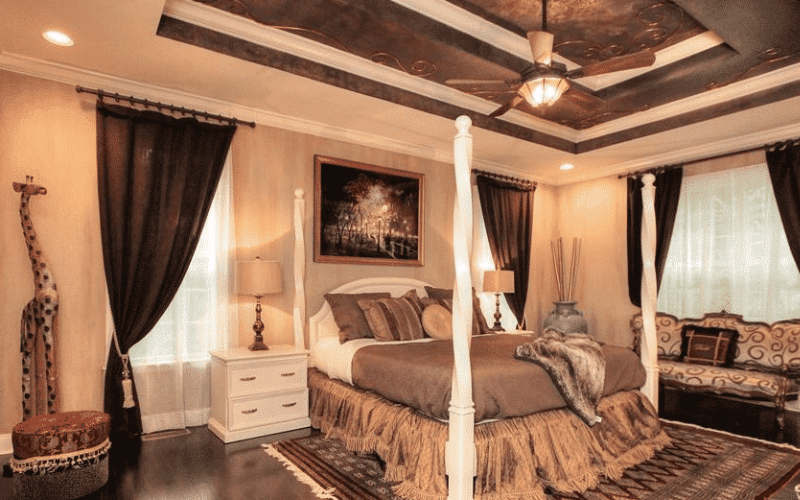 Maci's house even has its own cozy theater room.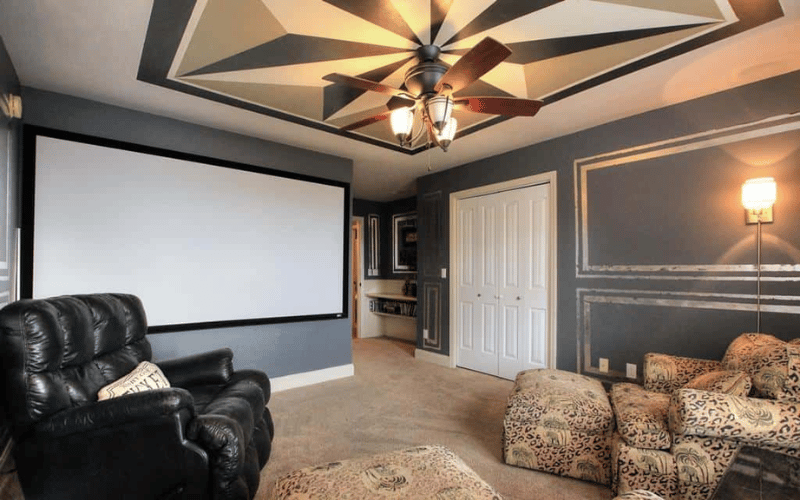 If you head outside, you'll find a massive backyard with a beautiful in ground pool.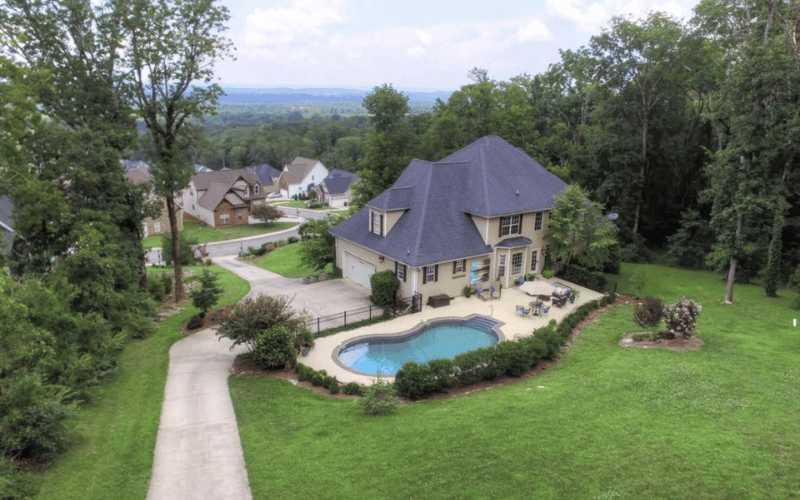 Here's another view of the pool and out building in the backyard.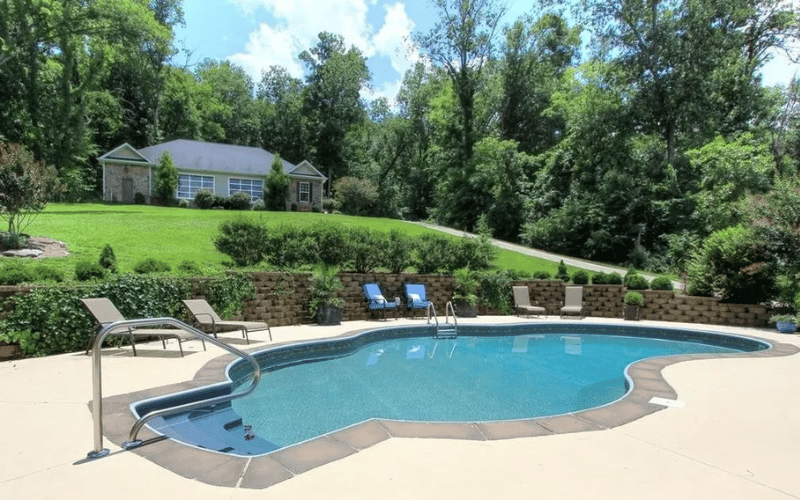 It's safe to say that the McKinney family is living the life of ultimate luxury in this house.