Teen Mom star, Maci Bookout has fans divided as she has been spending time with her ex, Ryan's family amid his addiction and legal troubles. 
Maci and Ryan, as well and as his family have had a pretty turbulent relationship over the years, but they seem to have buried that hatchet as they have all been spending time together.
In a recent Instagram post, Maci shared some pictures of their trip to California assumably to film the the Teen Mom reunion special. 
Maci sweetly captioned the post: "A family doesn't have to be perfect. It just has to be united. 💜🙏🌳"
In one picture, Maci can be seen in the front seat of a car with Ryan's parents, Jen and Larry, in the back and Bentley squeezed between them.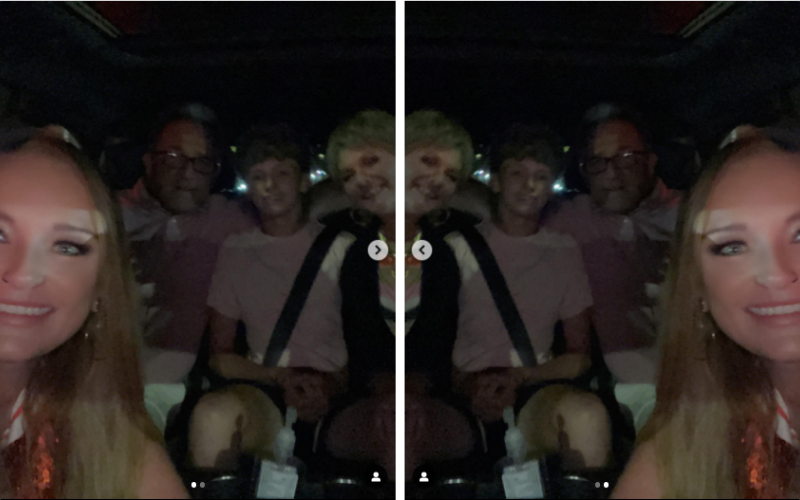 In another picture, Maci can be seen taking a selfie with Ryan's mom, Jen.  They both smiled happily together as they put their heads together for the picture. In a previous picture, the pair can be seen talking about Ryan's most recent struggles.
You might remember the major blowout between Maci and Taylor and Jen and Larry at a previous Teen Mom reunion special.
The big fight occurred in April of 2021, after Ryan's parents accused Maci and Taylor of putting ideas into Bentley's head about Ryan, and for keeping Bentley from them. Jen and Larry were fired from the show shortly after the reunion special aired.
Supposedly, Maci demanded that Ryan and his wife, Mackenzie also be fired from the show after the incident.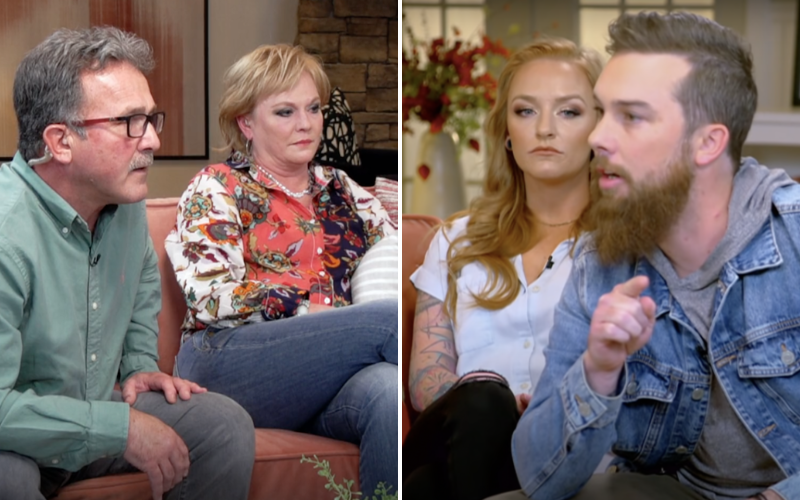 As of February of this year, Maci revealed that she had not spoken to Jen or Larry since the big blow out, which has fans a little curious why she would be spending time with them now.
One fan commented on Maci's post saying: "Honestly don't understand how you can put up with Ryan's parents after how they've treated you over the years."
Another commented in anger: "Maci is such a f**king hypocrite. He has committed his worst offenses yet & now she jumps on board supporting him and his trash family. The lowest of pick me girls I've ever seen."
But there were some fans who supported Maci's decision to put Bentley first and be civil with Ryan's family.
One fan commented:  "He's the father of her child and his parents are part of her and her kid's life. It's not wrong of her to want to try and keep things civil and friendly. It shows maturity."
And another added: "Love that Maci is always able to be the bigger person and keep her head up. Much love to ya girl"