MTV is really trying to amp up the terrible ratings for the Teen Mom series lately. During the most recent Teen Mom OG Reunion special, MTV teased fans about new spin off series, Teen Mom: Family Reunion in which they brought back former Teen Mom star, Farrah Abraham to really stir up some drama.
During the Teen Mom Reunion special, Maci Bookout and Amber Portwood were asked a little bit about their time filming the spin off show.
Maci told fans that the spin off show is pretty much "all the casts living together" and participating in "physical fun activities, and we also had a life coach."
The big drama of the show is that none of the Teen Mom participants knew that MTV would be bringing Farrah Abraham back to join them for the spin off.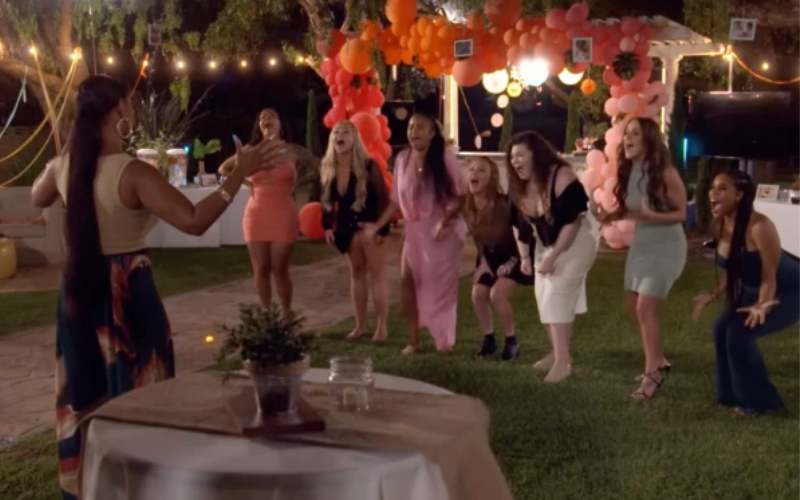 Dr. Drew asked Amber how it was filming with Farrah again and she replied:
"We really tried to make her feel better…?"
Maci and Amber shared that although they tried to get along, Farrah had tension with pretty much every cast member on set.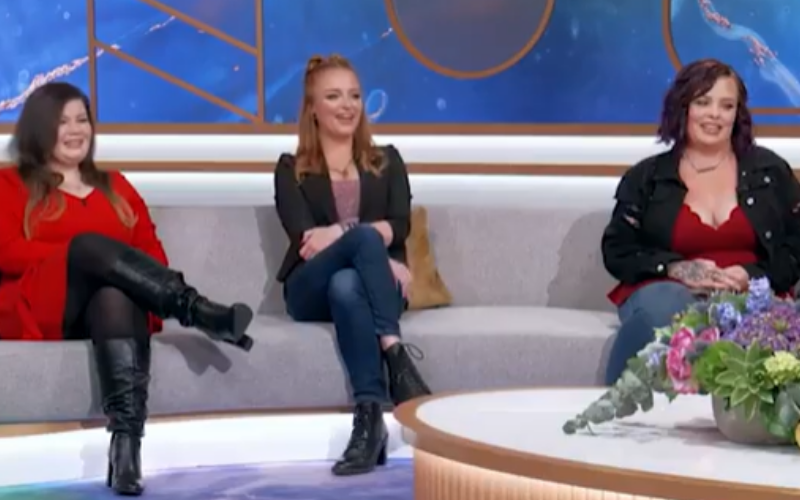 And in true Farrah fashion, she sent a overly friendly video to her fellow castmates during the reunion special.
In the video, Farrah shined with her bright blonde hair and pale purple blazer.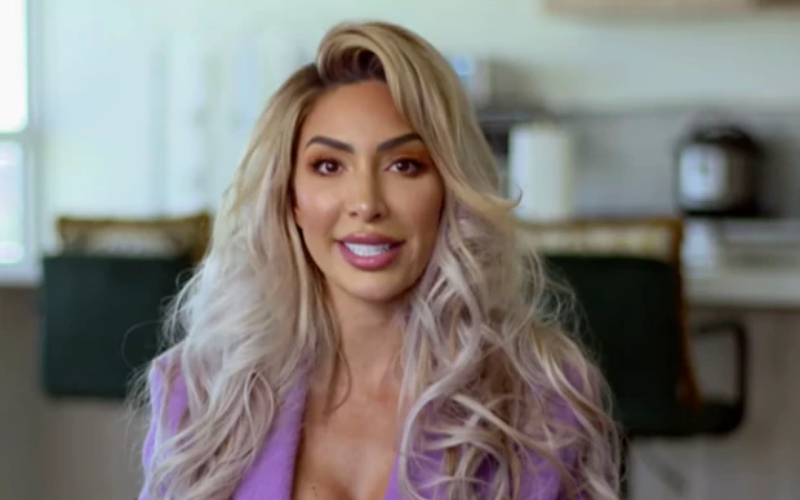 Farrah said:
"Hey everyone! Amber and Maci, I had such a good time catching up with you on the set of Family Reunion. Cate, so sorry you couldn't be there. Now its true, some drama went down. So stay tuned for a special sneak peak that will play in part 2 of this reunion. Okay ladies, have a great reunion, no storming off!"
Farrah also shared a behind the scenes look at herself filming the message on her Instagram.
She shared a video of herself preparing to film while walking and miming a song saying "see that toxic person? And we're walking the other way", a clear nod to her costars being toxic in her life.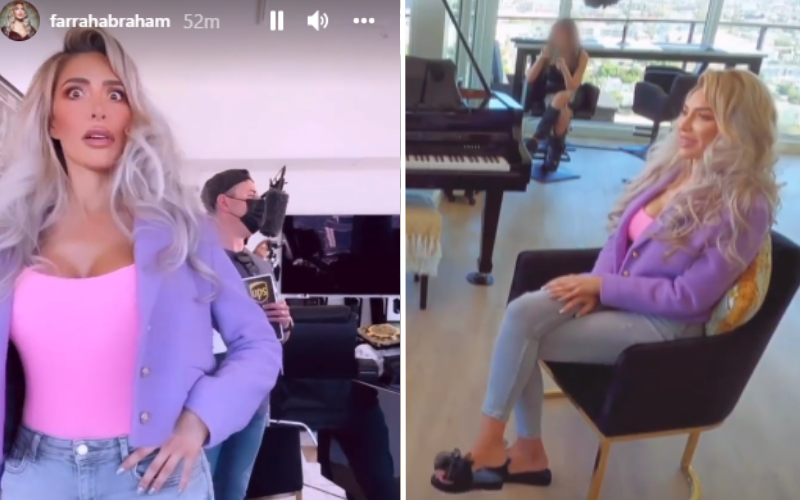 Farrah Abraham was fired from the series more than 4 years ago for working in the adult entertainment industry, but now she is back and bitchier than ever.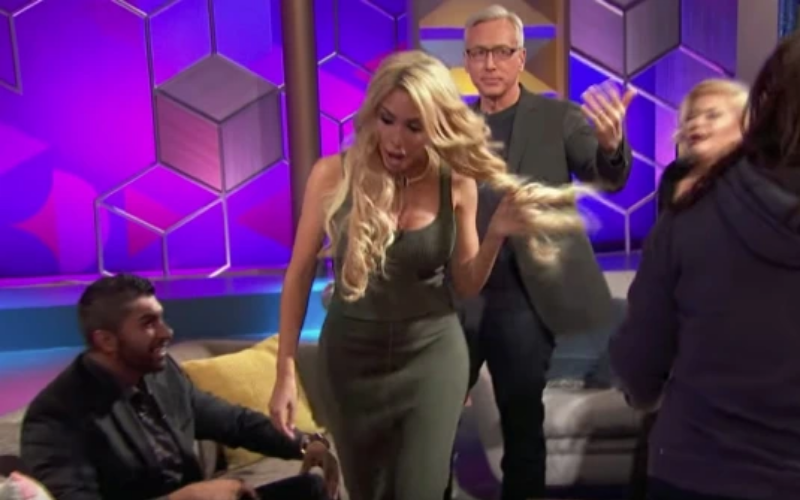 You might remember that after Farrah was fired, she then sued MTV's parent company, Viacom and settled for an undisclosed amount.
This past September the news broke that Farrah once again signed on with MTV for the spin off show.
We are definitely looking forward to January when the 8 episode spin off series begins!