The Teen Mom stars really know how to go all out for Halloween. Every year they find the perfect costumes for themselves and their sweet kids and they sometimes even do a theme for the whole family.
Check out the awesome costumes of Teen Mom stars and their families for Halloween 2021!
Maci Bookout
Maci and her husband, Taylor have had some amazing costumes throughout the years and this year is no exception. The McKinney clan got all decked out in a Super Mario Brothers, Smash Brothers theme and they even included the MTV production staff.
Maci is dressed as Luigi, Taylor is Mario, and the kids are Donkey Kong, Princess Peach, and Bowser.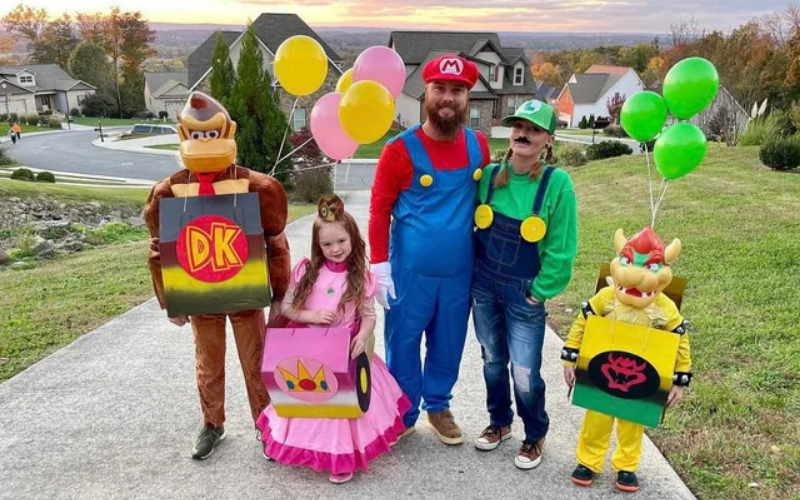 The production crew is dressed as aspects of the game also, including coins, a star, a turtle, a mushroom, and a question mark block.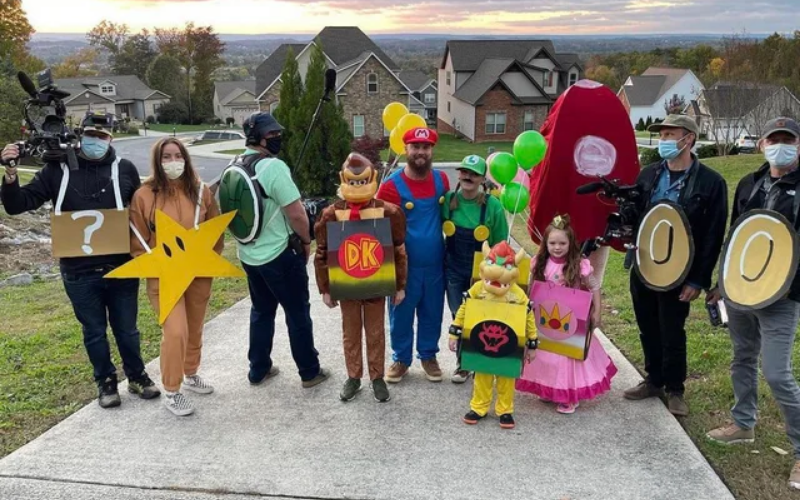 Leah Messer
Leah and her girls always have awesome costumes and this year they decided to include Leah's new boyfriend, Jaylan in on the fun. The group dressed as the characters of SpongeBob SquarePants.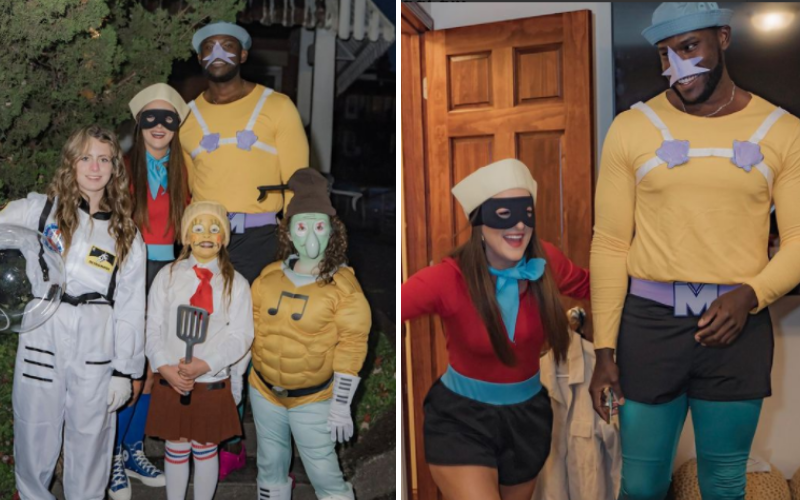 Leah and Jaylan also did a themed costume as a couple. They dressed as Harley Quinn and The Joker and did a sexy photoshoot on a motorcycle.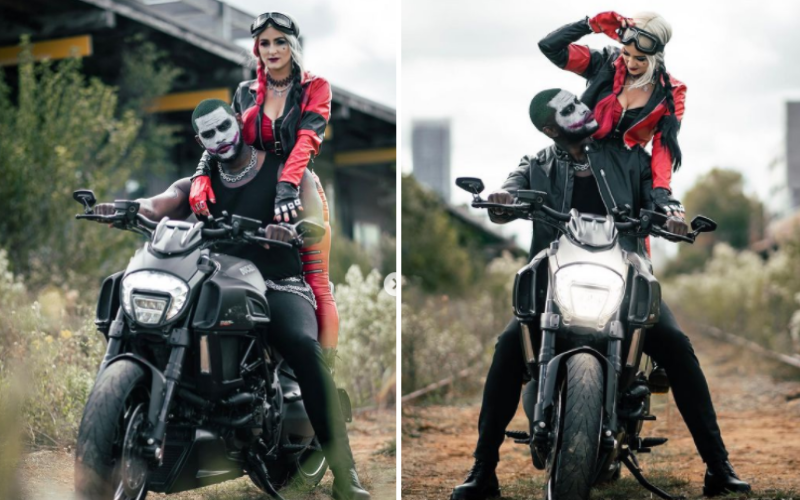 Mackenzie McKee
Mackenzie Mckee and her daughter dressed as the iconic Latina singer, Selena. Mackenzie caught a lot of slack for their costume choice, as she was accused by fellow Teen Mom stars as being racist recently after commenting on a photo of Kamala Harris and calling her a "colored" woman.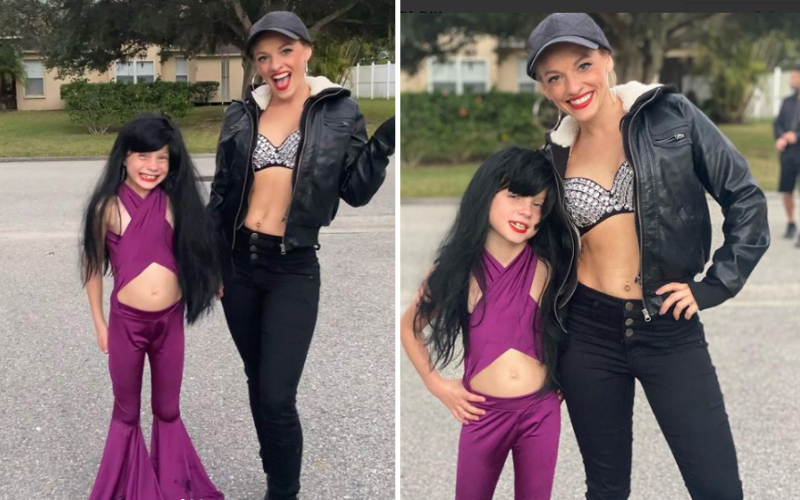 Farrah Abraham
Farrah and her daughter, Sophia decided to amp up Halloween in two different costumes this year. The pair first dressed as the Power Puff girls characters.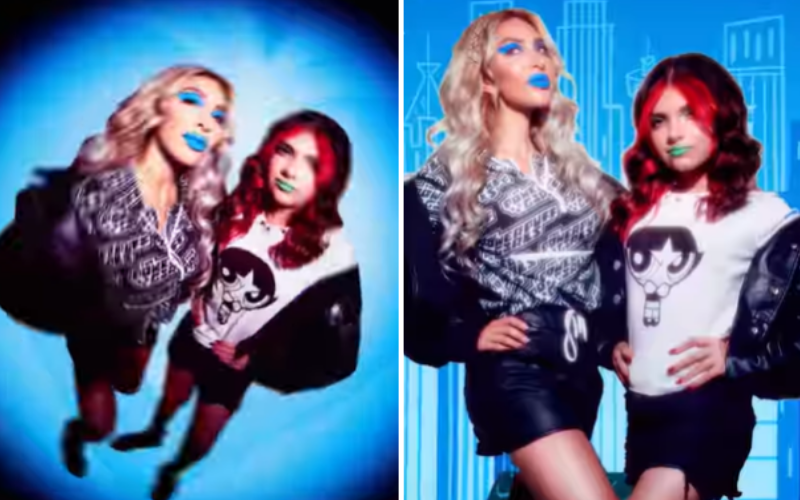 Later, they got a little spookier when Sophia dressed as the killer from the movie Scream, and Farrah was dressed as a sexy vampire. Sophia could be seen wielding a knife in a Tik Tok clip, as Farrah grinded on a broom.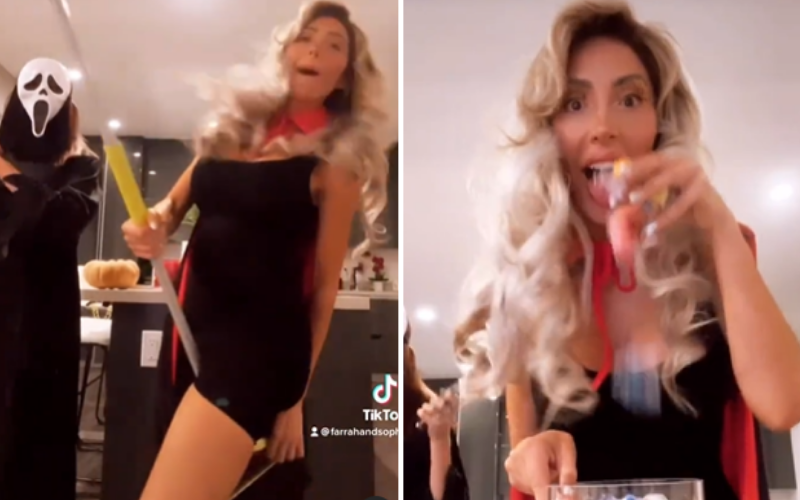 Some of the cast decided to forgo dressing up this year and just focused on dressing up their cute kids for Halloween.
Chelsea Houska-DeBoer
Chelsea and Cole didn't dress up this year, but shared some sweet photos of their crew all ready for trick or treating. Chelsea's duaghter with Adam Lind, Aubree, dressed as her favorite singer, Harry Styles. The rest of the crew were dressed as a sweet little cow, Iron man, and a character from Paw Patrol.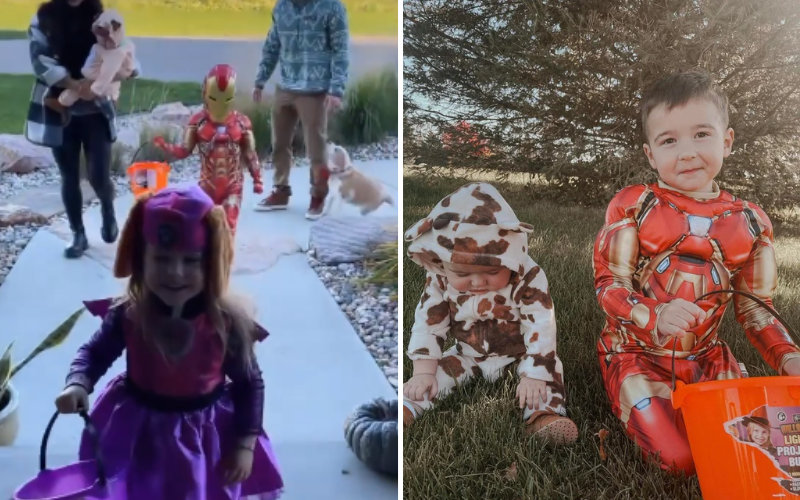 The family looked like they had a great Halloween despite not dressing as a group.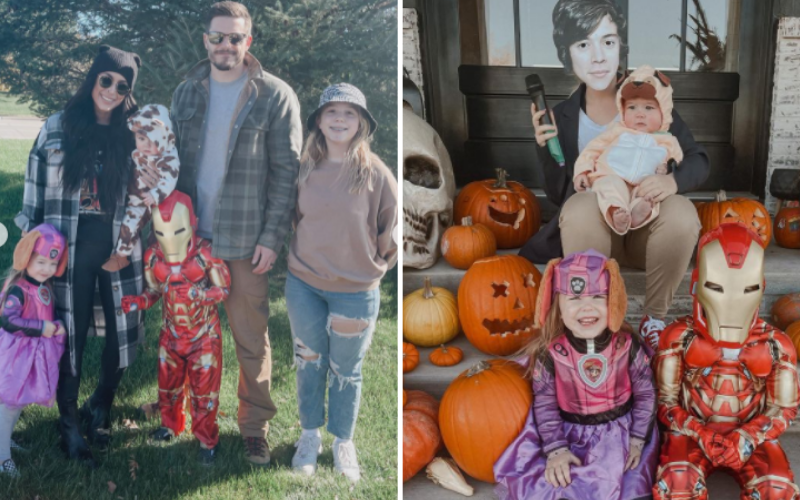 Catelynn and Tyler Baltierra
Cate and Ty didn't dress up this year, but did share a spooky snap of their daughter, Novalee on Halloween. She dressed as what Tyler quoted as a "Bloody Ghost Girl", which was a major change from last year's Disney princess.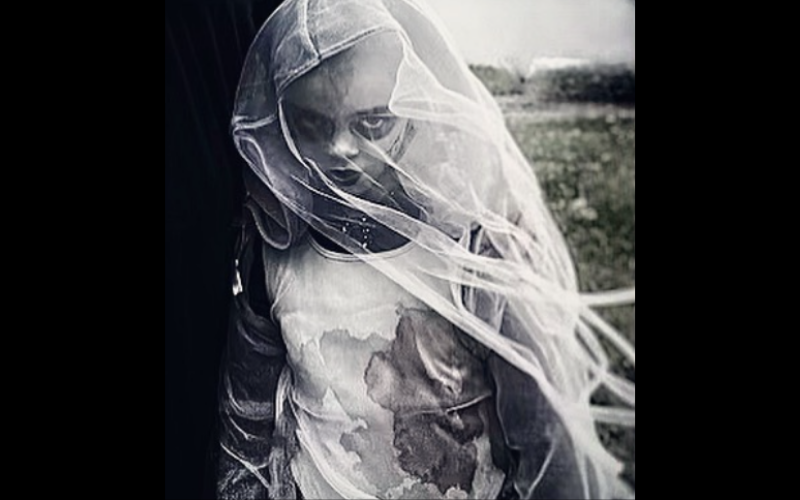 Jenelle Evans
Jenelle didn't share any photos of the family all dressed up this year, but did give this sneak peek of her daughter, Ensley's costume before Halloween. She was a very cute unicorn with a light up tutu and ears.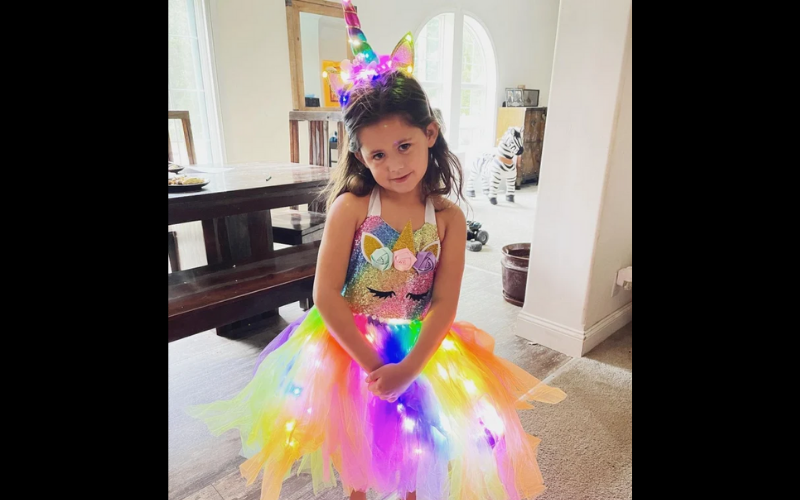 Briana DeJesus
Teen Mom star Briana DeJesus shared this cute photo of her daughters, Nova and Stella ready for trick or treating.