The 'Teen Mom' stars are now well-known influencers with massive social media followings in part thanks to their appearances on the show. Some of them even scored actual tv commercial deals with big brands, not just social media promotions.
MTV usually tends to promote its shows within its network but social media promotion seems to prevail these days.
Check out this commercial with Jenelle Evans and her mom, Barb. 
It was launched as a gag reel of their ongoing drama. It aired in 2012 and has over 140,000 views on YouTube.
Catelynn & Tyler in Mission: Impossible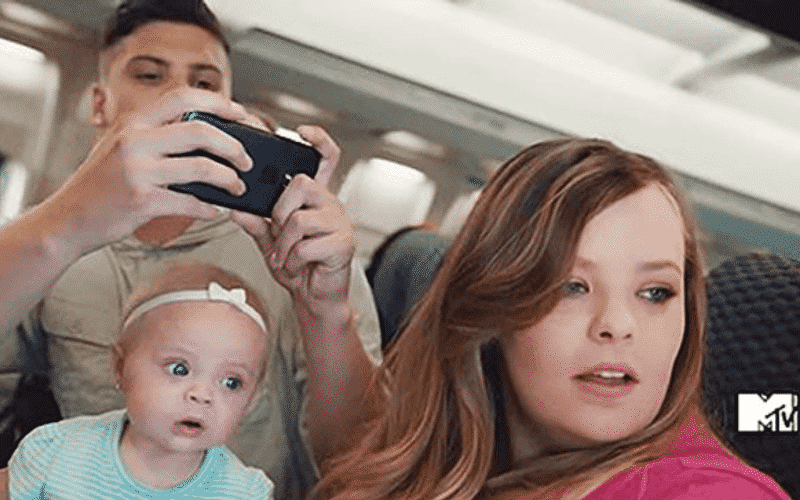 Tyler & Catelynn Baltierra starred in a commercial for 'Mission Impossible – Rogue Nation.'
The commercial aired on MTV's YouTube channel in 2015 and has since gained over 80,000 views.
"Tom Cruise has a little trouble boarding the plane, but 'Teen Mom' stars Catelynn and Tyler are there to make sure he stays cool," the description of the commercial reads.
Catelynn and Tyler had a blast filming the commercial and even shared some backstage photos.
Presumably, the 'Teen Mom: OG' couple was contractually obliged to appear in the commercial but it was certainly a fun thing to do!
What's even funnier is that the couple was criticized at first since some of the fans believed that they left baby Novalee with a sitter while they were off to film the commercial.
Maci Bookout's Green Dot commercial
Maci did a voice over for a 'Green Dot' bank-account commercial. The company even tailored her on-screen character to match her looks.
The 'Teen Mom: OG' star was happy to announce that she got to partake in a new voice-over commercial on her YouTube channel.
"So lucky to have been part of the new Green Dot Card Ad! They're a new kind of bank with no overdraft or bounced check fees, ever."
In case you didn't know, Maci holds a degree in media technology and uses the skills to help shoot commercials and she also works as a voice-over artist.
Jenelle Evans and David Eason For Laboraide
Jenelle and David starred in what fans deemed as a "weird" commercial for a product called "Laboraide".  It is essentially a mouth guard you bite on during the pushing stage of labor.
In the commercial you can see Jenelle in "labor" with her trusty side kick David by her side.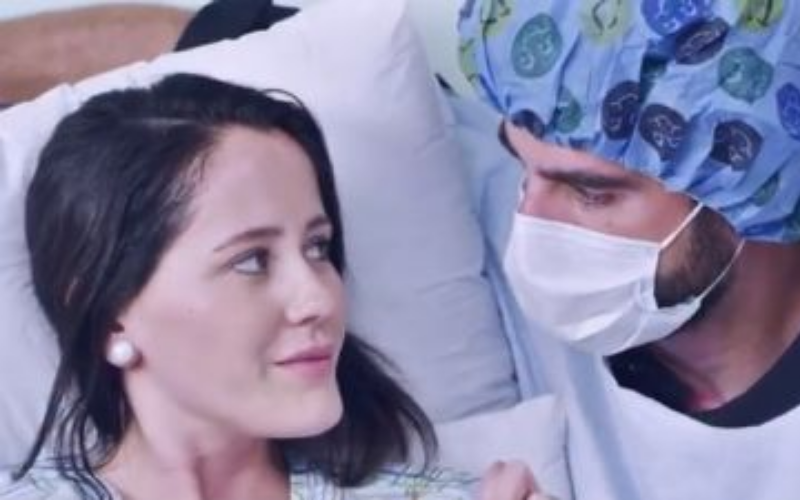 Reportedly, Jenelle raked in about $90,000 for her appearance in the commercial.  She's laughing all the way to the bank for this one.
Farrah Abraham for a water proof ear bud company
Farrah and her daughter Sophia starred in a racy commercial for a waterproof ear bud company overseas.  The commercial was pretty awkward and Farrah took a lot of heat for having her tween daughter in the commercial as she pranced around in a tiny bikini.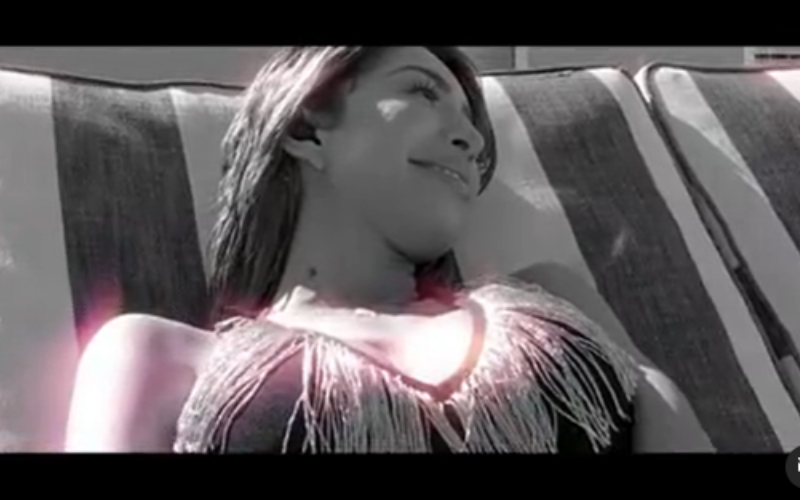 You can check out the full commercial on Sophia's Instagram.
 

 

View this post on Instagram