If you're wondering what you can expect from each Teen Mom star on the new show, Teen Mom: The Next Chapter, look no further.  We've put together a list of the storylines for each of the Teen Mom cast members. It's sure to be a dramatic season.
On an official Instagram account for Teen Mom: The Next Chapter, each mom's storyline for the upcoming season was revealed.
Maci Bookout
It looks like Maci will show the struggles of being a parent to a teenager, as well as finding a way to talk to her kids about gun violence appropriately.
The caption for Maci says:
"Maci adjusts to parenting a teenager and allows Bentley to use social media. With gun violence rising across the United States, she seeks guidance on how to talk to her kids about the issue."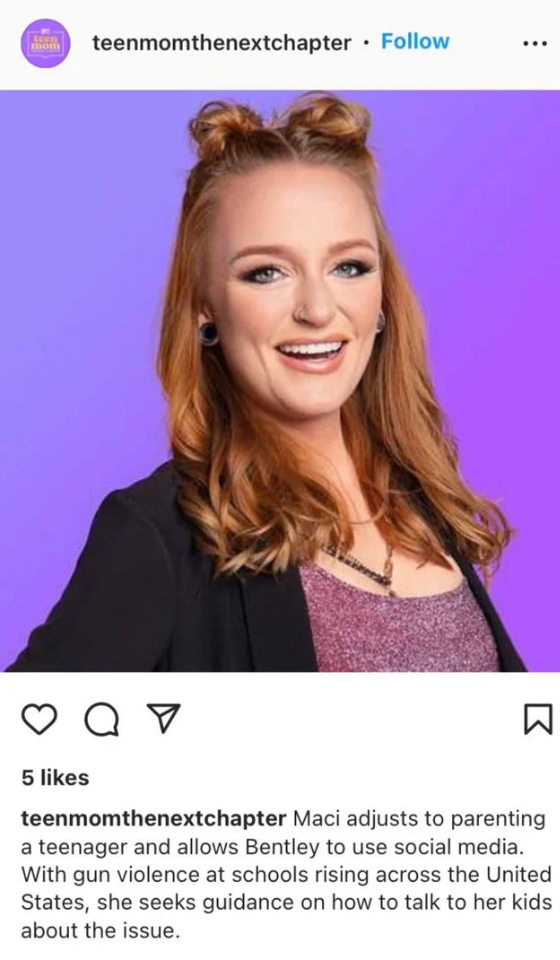 Jade Cline
In Jade's world, her daughter starts school and Jade has a hard time letting go. Things get exciting when her boyfriend Sean celebrates one year sober and the couple start talking about getting engaged again. They have high hopes that the third time's a charm apparently.
The caption says:
"Jade struggles when her daughter, Kloie starts going to school, but is excited when Sean celebrates a year of sobriety. Jade and Sean discuss getting engaged for the third time."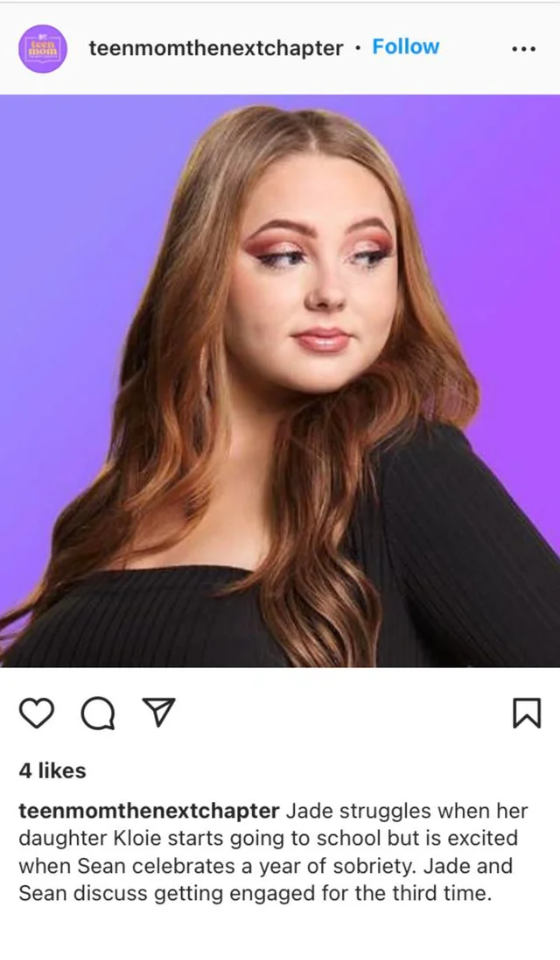 Leah Messer
Leah's storyline follows her relationship with Jaylan as it starts getting more serious.  We'll get to see them moving in together, getting engaged and discussing having a baby in the future. Apparently we also get to see some beef with other cast members.
The caption says:
"Leah and her boyfriend Jaylan move in together, get engaged, and consider having a baby. Leah attempts to let her guard down with the other cast members, but Briana is still wary."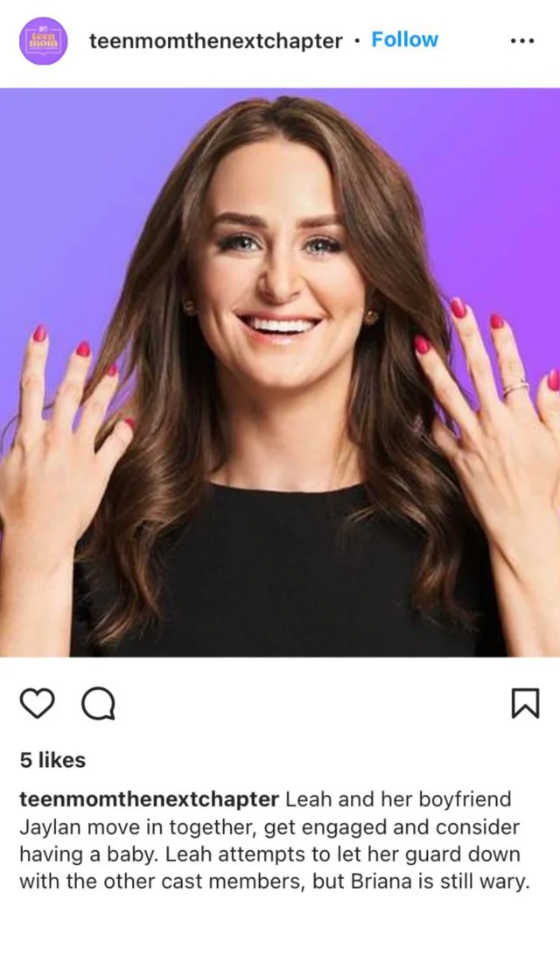 Cheyenne Floyd
Cheyenne's storyline is pretty drama filled. She discusses how she and her kids were shot at while in her car. She also has surgery and starts planning her big wedding to her fiance, Zach.
The caption says:
"Cheyenne reveals she was shot at while driving her car with her children Ryder and Ace. She undergoes surgery for her injury and plans her dream wedding to Zach."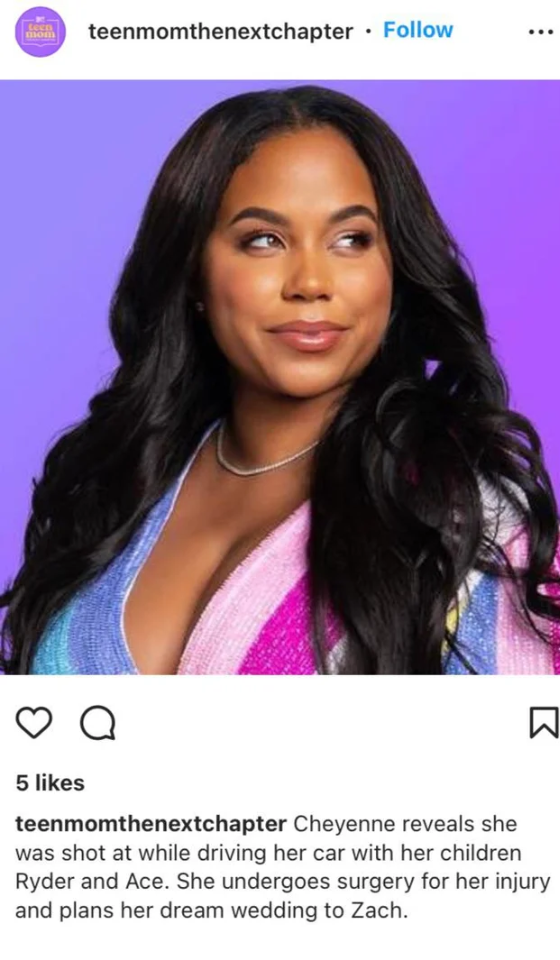 Catelynn Lowell
Cate's storyline sees her and Tyler make the big decision that they are done having kids, as Tyler has a vasectomy. Cate has emergency surgery for a cyst too.
"Catelynn finds herself in the emergency room and has surgery to remove a cyst. With three young girls at home, Catelynn and Tyler decide that they are done having children, so Tyler gets a vasectomy."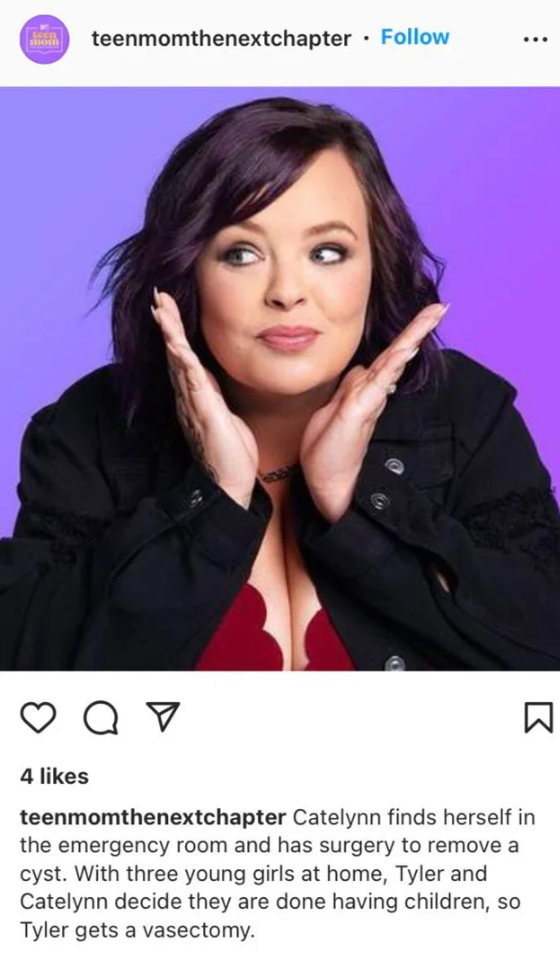 Briana DeJesus
Briana's storyline follows more drama with her family as she argues with her mom and ends up moving out. We'll also get to see her start dating an older man, who we later find out is part of MTV security.
"Briana yearns for a relationship with her estranged father but is disappointed when her mother Roxanne goes behind her back and tries to make amends. Briana starts dating an older man and moves out of her mother's house with her daughters Nova and Stella."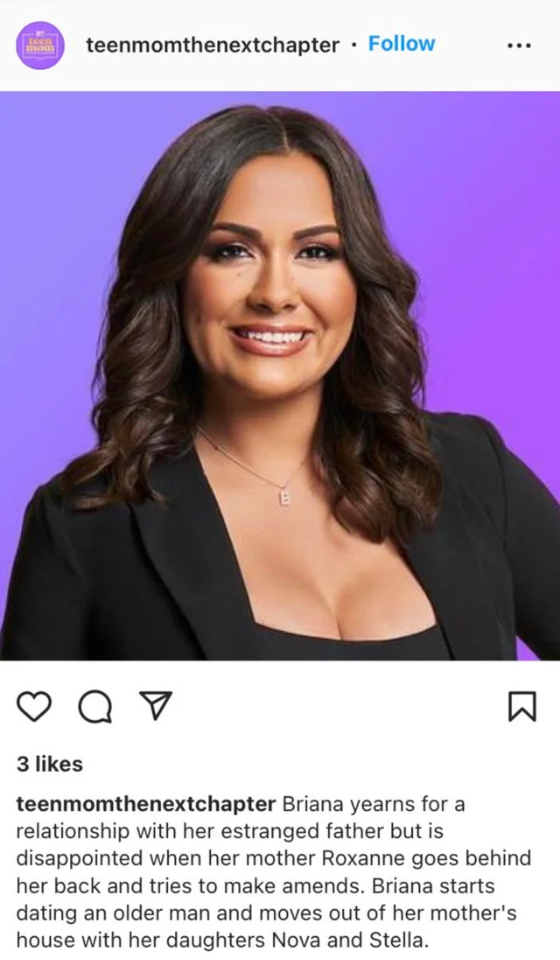 Ashley Jones
Ashley has a ton of drama going on as we see her navigate life while Bar is in rehab. Once he gets out they all end up moving to Nevada and Ashley starts nursing school.
The caption says:
"Ashley's world is turned upside down when Bar checks himself into rehab. Once he's back home, Ashley gets accepted into nursing school and moves her family to Nevada."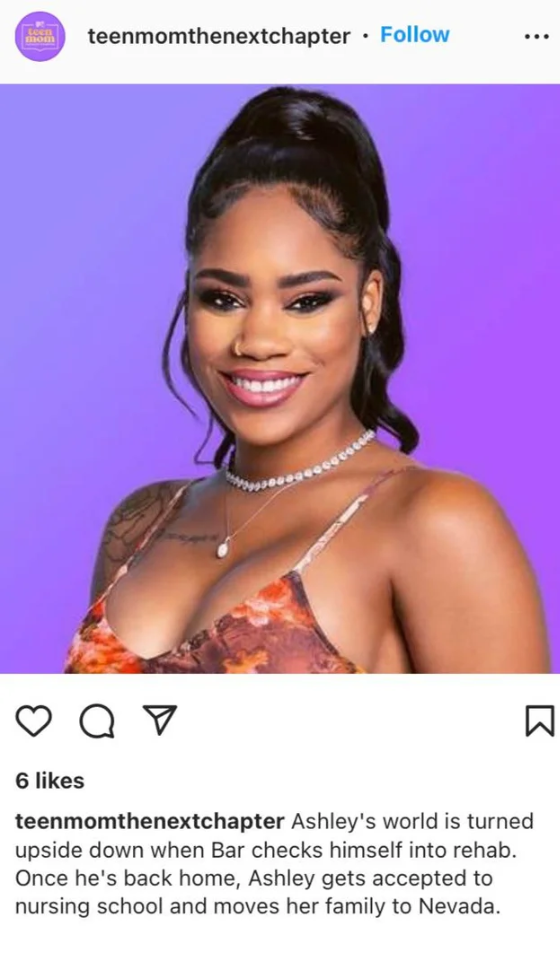 Amber Portwood
Amber's storyline will include some positives in her relationship with Leah, but we will also get to see her desperation as she loses the custody case for her son James, who ends up moving to California.
"Amber's relationship with her teenage daughter Leah is the best it's been in years. Amber completes her two-year probation, but all comes crashing down when her custody case for her son James is finalized."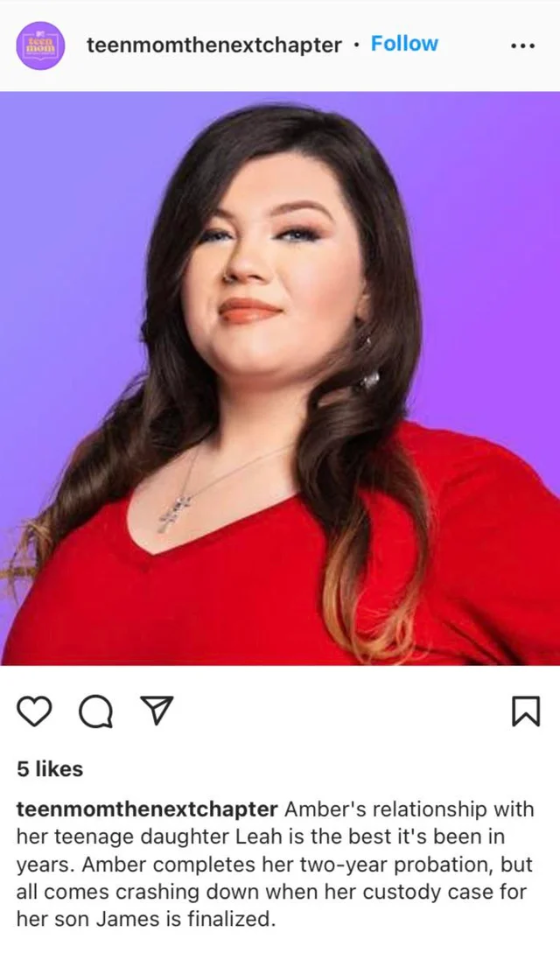 Instagram