Maci Bookout has been pretty low key on social media recently, so when she took to Instagram and posted an "Ask us anything" post with her husband, fans jumped on to comment. But the comments weren't quite what Maci was expecting.
Maci posted a selfie of her and her husband, Taylor to her Instagram account.
Maci captioned the post:
The selfie read:
"Ask us anything! Put your questions in the comments."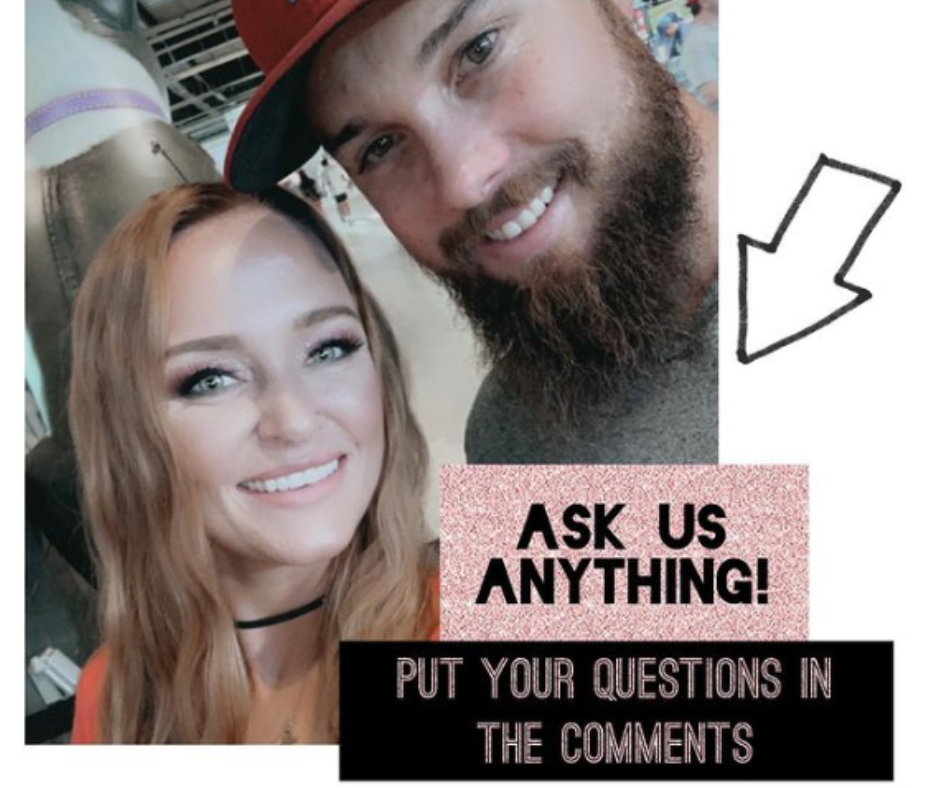 Despite the elusiveness of Maci and family lately, fans were mostly just focused on one thing, asking Maci to quit posting "annoying clickbait".
Maci has been spamming her social media with click bait for quite awhile now and fans are pretty fed up. It's rare for the Teen Mom star to post anything interesting or updates about her life.
The clickbait she posts mostly focuses on rumors and blatant lies in attempts to attract clicks from fans. Sometimes it's about celebrities, sometimes about her Teen Mom co-stars, and sometimes it's even about her and Taylor's relationship.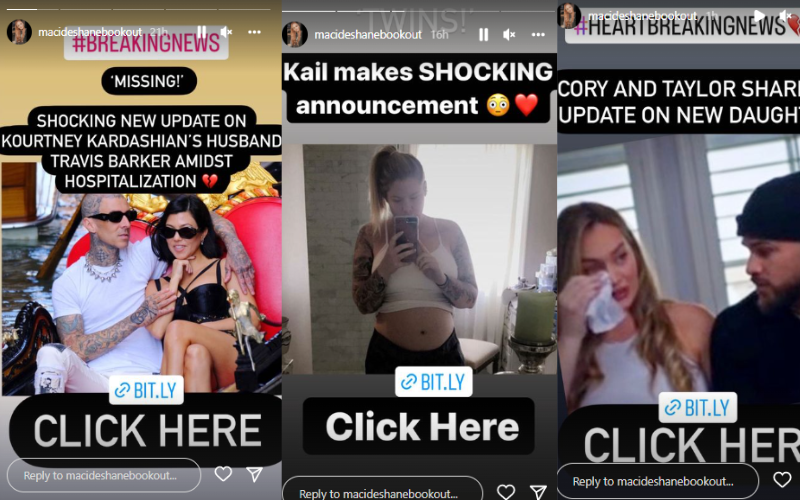 Her fans are starting to get really annoyed.
One follower said:
"Can you please stop posting clickbait everyday. I wanna see the things that matter. Not the lies that don't. TY. ❤️"
Another commented:
"Stop posting click bate. I almost unpolluted you because of it last week, and based on the comments everyone is on their way out also."
And another said:
"Why do you keep posting that clickbait about y'all getting a divorce? We know it's a lie Macy! Lol. We see the show, what a happy home. Love you."
Despite the annoyed fans, there were a few that had genuine questions.
One fan asked:
"How do you deal with and manage your PCOS? Tips for weight loss? Hormone balance? Fertility issues?"
Another asked:
"Do you like inspiring moms & young families? I have watched teen mom since day1 & you definitely inspired me to be better 🙌🔥 Thank you for being an amazing mommy and wife we see you girl😍🔥❤️"
And another asked:
"How do you cope with kids and owning your own business?"
Despite some genuine and heartfelt questions, Maci has yet to respond to anything.