The holiday fever has struck the McKinney family and Teen Mom star Maci Bookout took to social media to show off her massive and flashy Christmas decor inside her Tennessee mountain mansion.
Maci posted a sped up video of herself decorating a massive Christmas tree inside her spacious two story living room area.
Maci captioned the video:
"No time for games, tree full grown. My tree bad, tell your tree to go home!" #ludacrisvoice 🌟🎄☃️💜

I asked Taylor what caption would fit this video, and he spit out some Ludacris lyrics for real! 🤣🤪

***update for those asking how long this took;
12ft tree assembly + adding lights with full decoration= takes me 8-9 hours easily. (Including short breaks for motherhood and meals.)"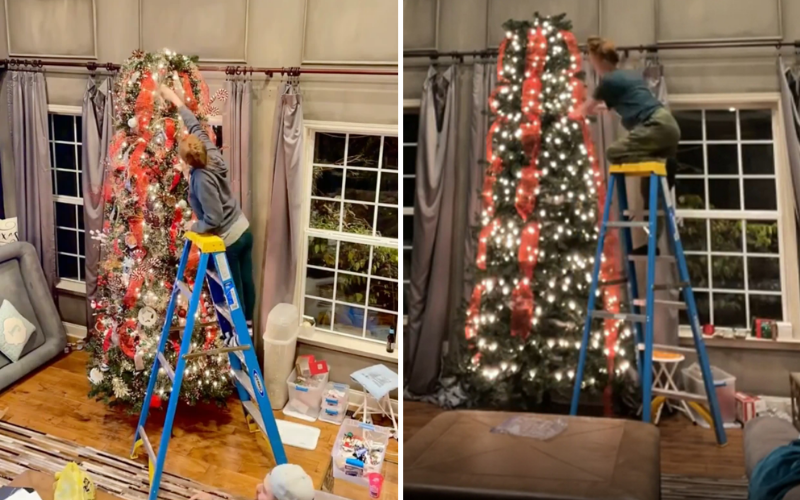 She also took the time to set her location for the post as "North Pole", in a funny holiday spirited gesture.
In the video, Maci can be seen going up and down a ladder to decorate the super tall tree with garland, ribbons, and ornaments.
When the project was complete, Maci switched up the video to show a close up of the final product.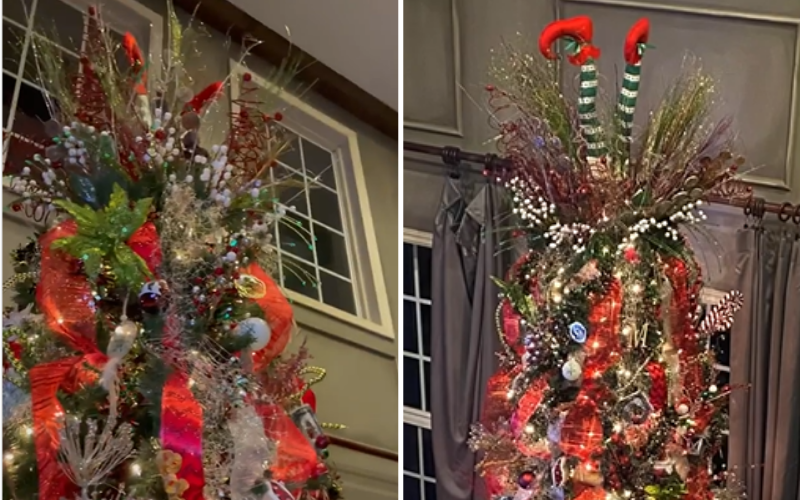 The tree was donned with various sparkling ornaments including a toy airplane and some glittery snowflakes.
Maci topped the tree with something unexpected. At the very top of the tree where you'd expect to see an angel or a star, Maci placed an upside down elf with its feet sticking out of the top of the tree.
Swipe left on her instagram post to see the two videos she uploaded:
The star also shared a photo of the banisters in her home wrapped with Christmas garland featuring large red bells and poinsettias.
This time she captioned the post:
"Christmas time is so magical! ❄️🙏🏻💯✨"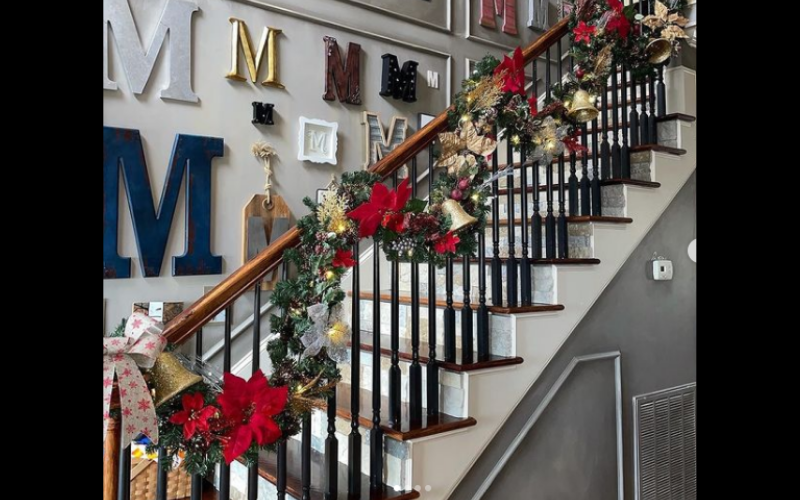 It looks like the McKinney's are ready for a visit from Santa!