Maci Bookout (now McKinney) has been a staple in the MTV Teen Mom World since she was on 16 and Pregnant in 2008. Now, fans she has outgrown the show and it's drama and she should move on.
A Teen Mom fan account on Instagram took a poll that revealed that 79% of Teen Mom fans think that Maci has outgrown the show and the cameras and should move on with her life.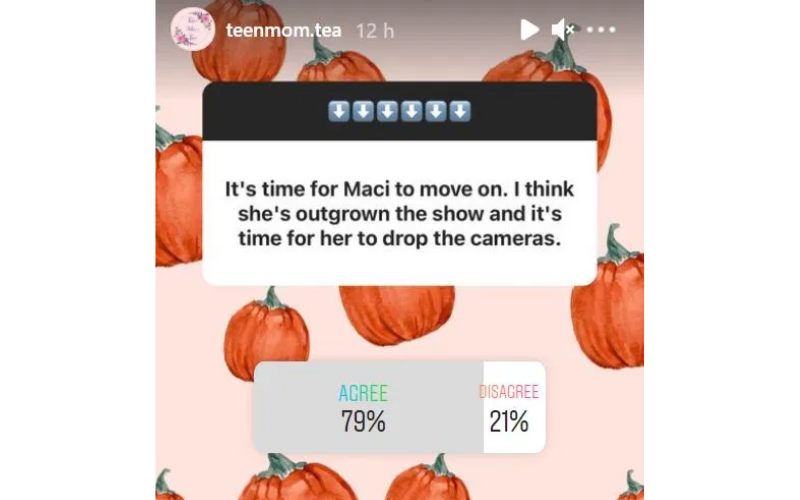 Pretty much all of the drama Maci has is with her ex/baby daddy Ryan Edwards and his wife, Mackenzie. Maci and Ryan have had a tumultuous relationship since the beginning. The pair are constantly arguing over the son they share, Bentley.
Things definitely didn't get any better when Ryan began struggling with drug addiction. He spent some time in rehab and jail after being arrested for some drug related charges. Things got so bad that Maci ended up having to take up a restraining order against Ryan after he allegedly made violent threats against her.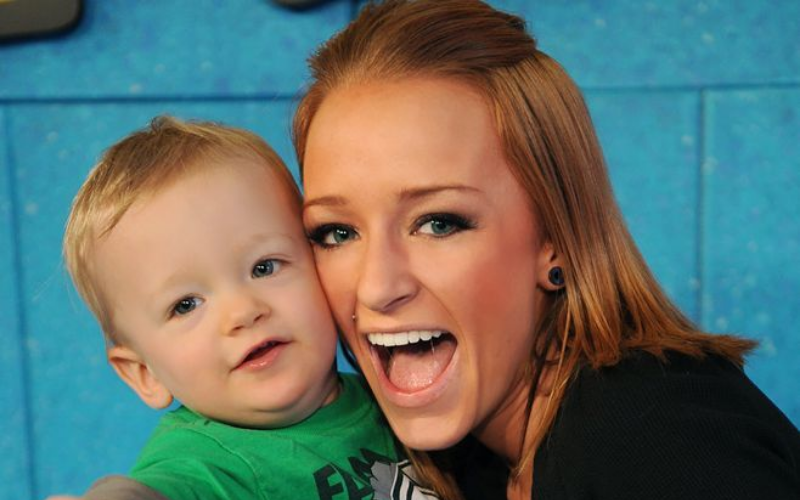 Ryan barely sees Bentley according to Maci, but Ryan and Mackenzie claim that its all Maci's fault because she and her husband Taylor have somehow poisoned Bentley against his father and family.
Maci also says that it is Bentley's choice on if or how often he sees his father and family. Recently there was a lot of bad blood between Maci and Mackenzie after Maci refused to force Bentley to attend his half brother's birthday party.
According to Maci, Bentley doesn't want to see his father until the two attend therapy together. Ryan has had a couple of phone calls with the therapist but nothing has progressed past that.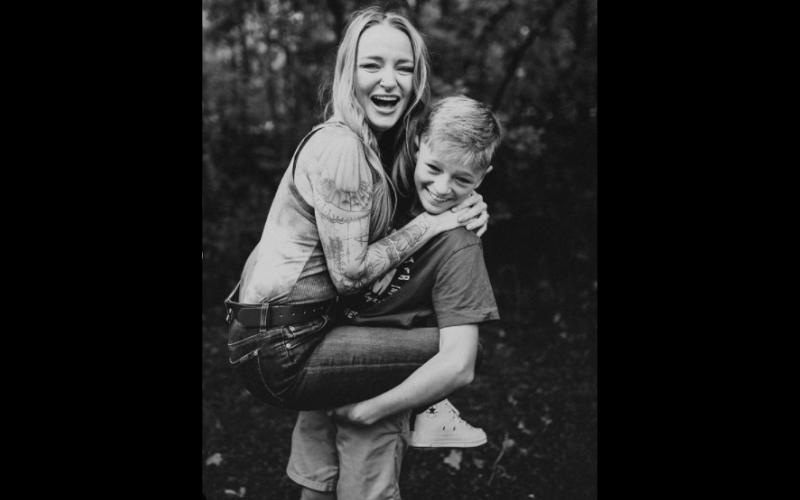 Maci also says:
"Bentley still wants to see his siblings. He wants to have a relationship with them and his grandparents and stuff. It's still kind of up in the air at this point, as far as his relationship with Ryan."
Ryan told a reporter:
"We haven't seen Bentley for over a month."
"I haven't seen him, my mom and dad haven't seen him, nobody has seen him."
He said this regarding therapy:
"I did go to therapy with Bentley, Maci has kind of put a halt on everything after my dad and Taylor had that argument."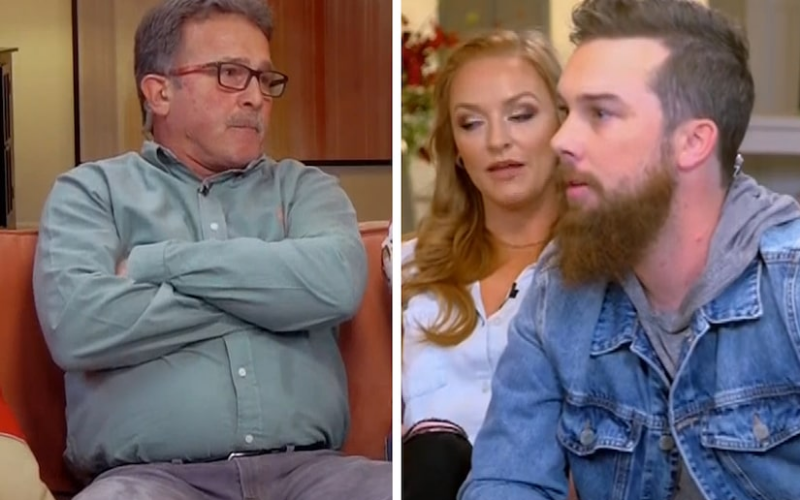 You might remember that massive blowout between Ryan's dad and Maci's husband, Taylor during the last reunion show. Things got pretty heated and the two got in each other's faces. Shortly after Ryan and his family were fired from the series.
Fans think Macie had matured and grown beyond needing to be part of the show. You have to admit she has come along way and is pretty much a mogul now.