Teen Mom star Maci Bookout is known for her beauty and fresh faced look. She recently posted a photo to her Instagram in which her face looks outrageously different and fans are freaking out.
Maci recently took to Instagram to share a post of her and Taylor and their kiddos at a local Chattanooga minor league Lookouts baseball game. The family looked to be having a really good time and they are al decked out in their Lookouts fan gear.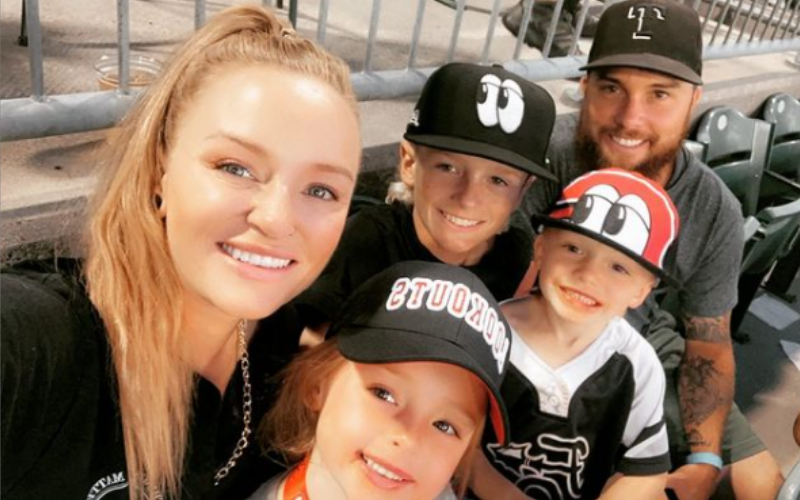 She captioned the post:
"One of our favorite ways to spend family night! We love our @chattlookouts ⚾️💯🥜🤪 #thingsthatmatter"
In the post, Maci's face was noticeably different. Her skin looked tighter and her face looked firm and plump.  She looked almost unrecognizable. Fans immediately took notice and started commenting on her new look.
There were so many concerned comments all with the same sentiments:
"What happened to your face???"
"So much Botox!"
"Your face was better before. Don't do botox."
"Ugh. Stop with the filler"
Clearly, fans do not like her new look.
Many have also been criticizing her use of too many filters in her pictures. They took major notice with the filters in a recent photo she posted with her son Maverick for his 5th birthday.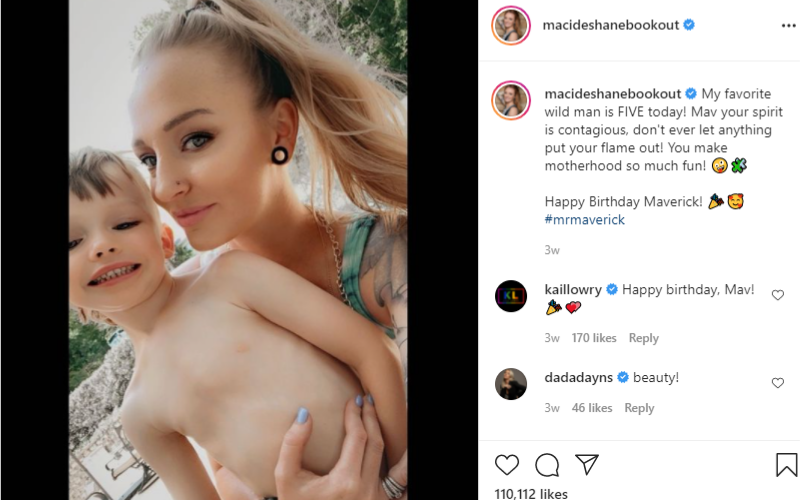 Fans also noticed how different she looked recently in a series of new Instagram story videos she did to promote a new addition to her clothing line.
Check out the shot from the video compared to a photo of what she used to look like.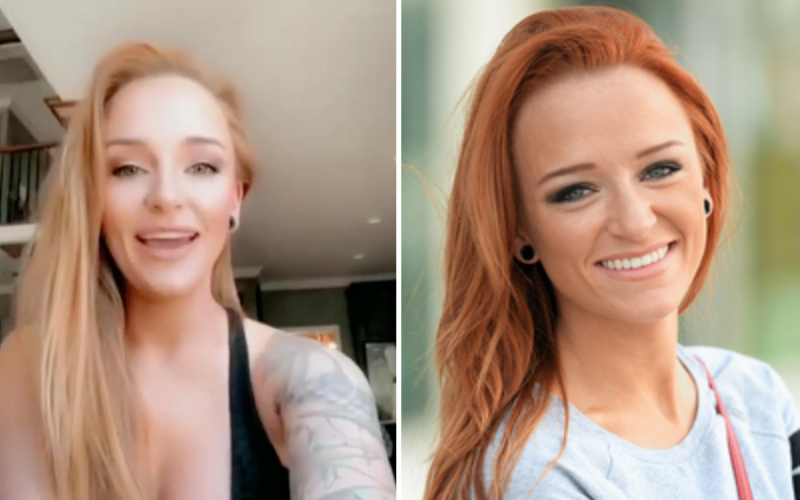 What a difference! 
Maci has previously discussed how she hasn't had any plastic surgery and doesn't plan on getting any, but enjoys using Botox.
I think we all prefer her fresh faced look over the new one. We hope Maci decides to just age gracefully and let her natural beauty shine through.