A lot of the Teen Mom and Teen Mom OG cast have made changes to their appearance, but some have made permanent changes in the form of a tattoo. Check out the good, and not so good tattoos of the Teen Mom world.
Chelsea Houska
Chelsea might be one of the more conservative Teen Mom stars but she definitely knows how to have a good time and do some rebellious things. Chelsea has a few tattoos and has added a couple more recently.
The first one we saw her with was a large flower on the back of her neck. This one she got back when she had her blonde hair in tone of the first couple of seasons of Teen Mom.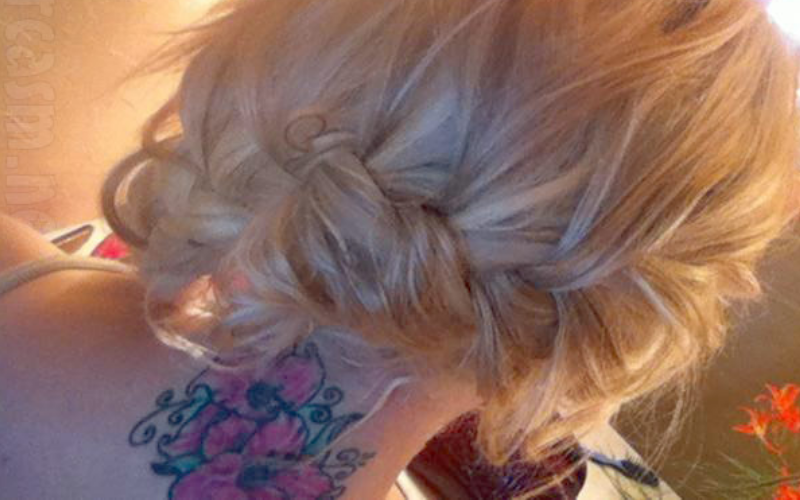 The next one she showed off was a small skull on the inside of her ankle. It was tiny and cute, but with a little bad*ss added to the mix. Of course the skull had a pretty rose on top of it.  It almost looks like one of those thick fabric headbands that Chelsea loves so much.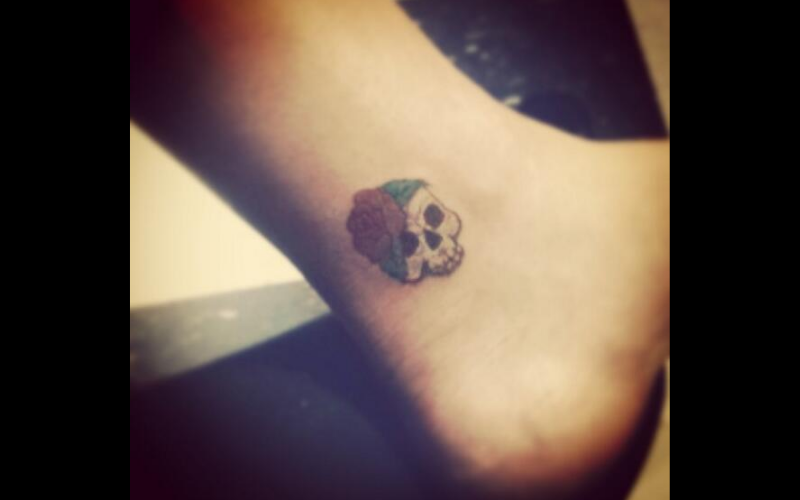 The next one she showed up with was a large sunflower on the inside of her arm. Chelsea got a little braver this time and went bigger and more noticeable. But of course she kept her flawless style sense and it was pretty and tasteful.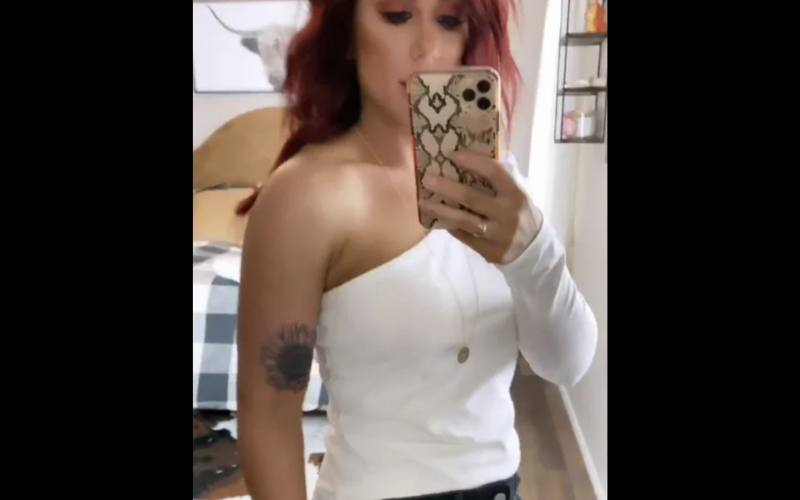 Chelsea's latest ink is a vines and a flower on her forearm. She also added a small heart to her wrist on the opposite arm. Chelsea seems to be getting braver with each tattoo. I don't think this is the last we have seen of her upgrades.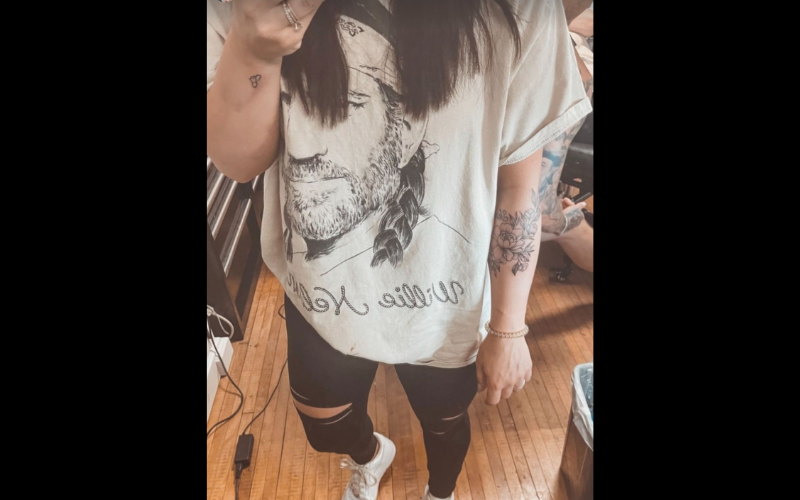 Catelynn Lowell
Catelynn has a bunch of tattoos, and they all have some deeper, personal meaning to them. Most of them have to do with the love of her children, and her battle with mental illness. You can see she has a thing for baby footprints.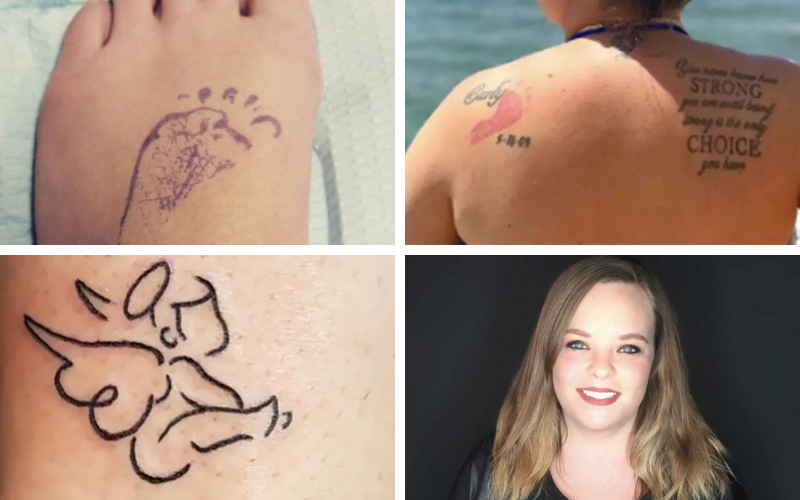 And here's some more of her body art. She likes really pretty colorful things. Her husband, Tyler is an avid fan of Batman tattoos, but also finds a way to make them meaningful and about his duaghters.
Maci Bookout
Maci is a big tattoo enthusiast. She has the most tattoos of any of the Teen Mom stars and they are much bigger.
Pretty much her whole back is tattooed. She has gotten a lot of criticism over her tattoos, especially the piece of paper on her back and the tissue on her shoulder that apparently signifies a "shoulder to cry on".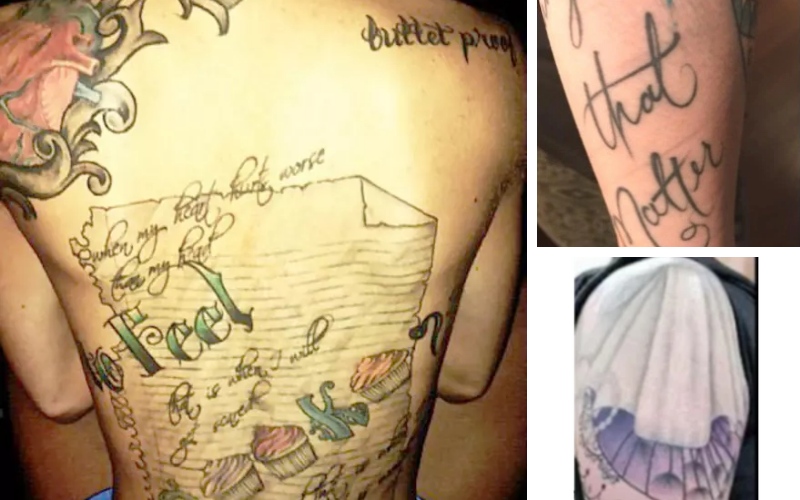 Maci also has full sleeves on both of her arms. These ones are pretty colorful and dreamy. The things she chooses to get inked is also pretty interesting. She definitely doesn't go for your typical "girl" tattoos.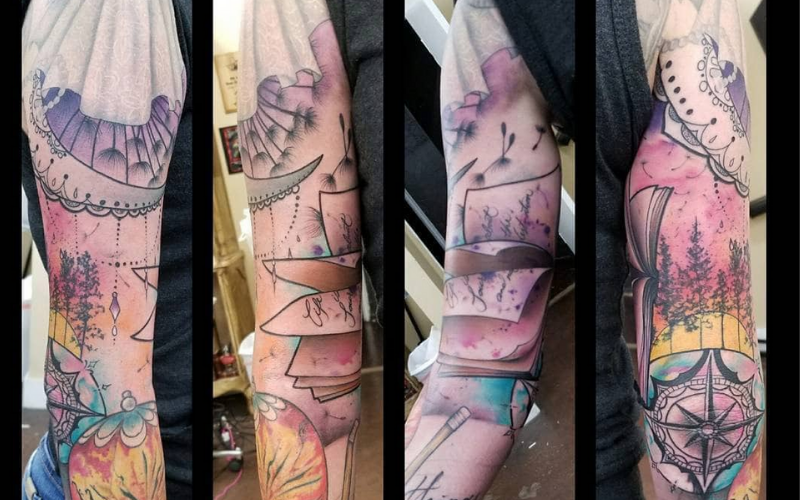 Amber Portwood
Amber Portwood has some pretty tragically bad tattoos. First off is the one she has of her daughter, Leah on her hip. The intentions were good, but the final product seriously didn't deliver.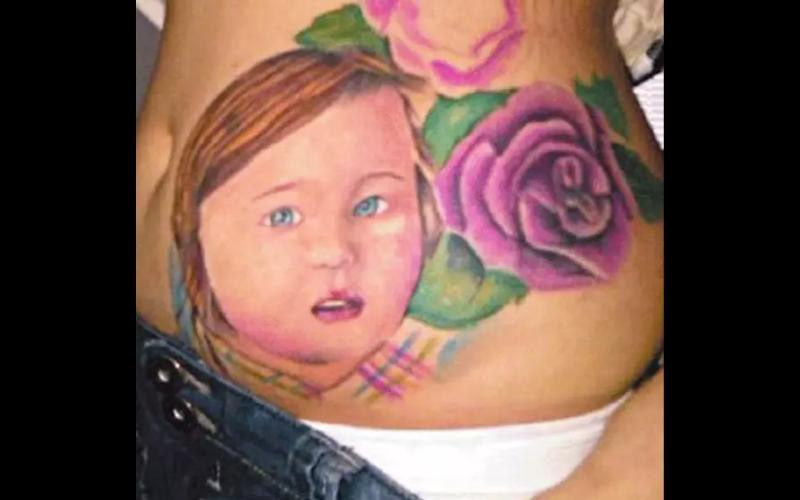 Amber also got this matching tattoo with one of her boyfriends while they were dating. "Vero Amore" means "True Love" in Italian, but apparently it wasn't meant to be for Amber and her beau. They didn't make it to the alter.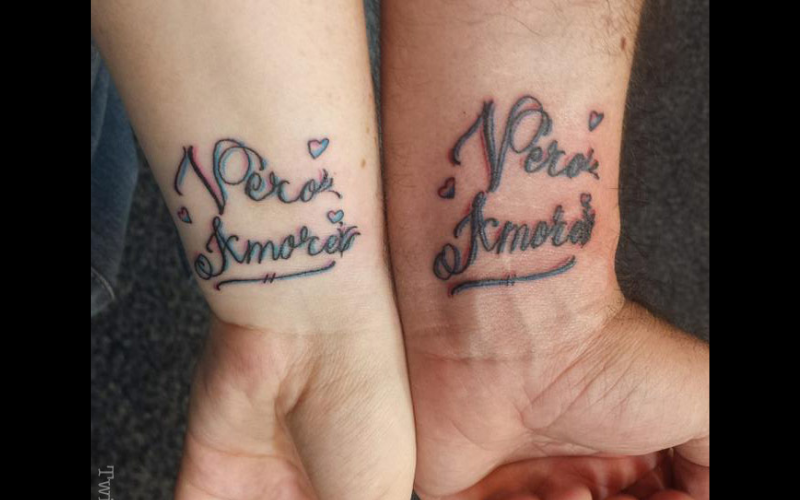 Farrah Abraham
Farrah is known for lots of scandalous and rebellious behavior, so its no surprise she has some tattoos. She flaunted this "Mom" tattoo on her ankle.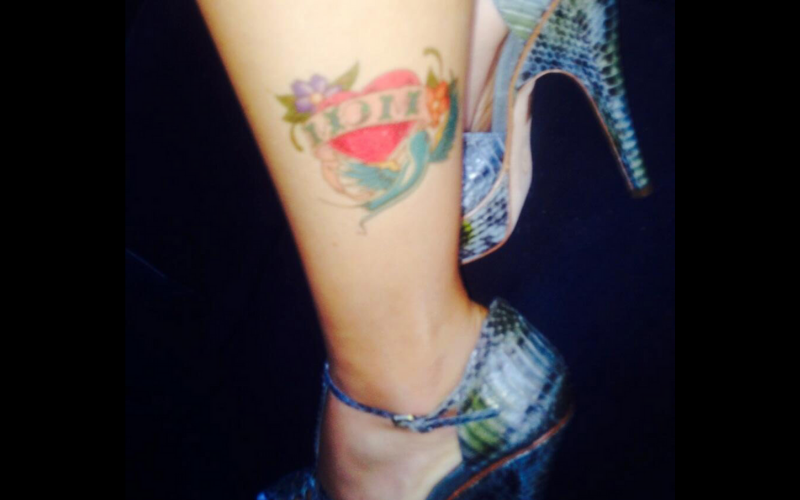 Farrah is also known to do microblading on her eyebrows, which is essentially a tattoo to darken and better shape them. Surprisingly, Farrah doesn't have a lot of other tattoos. She's pretty low key in the ink department.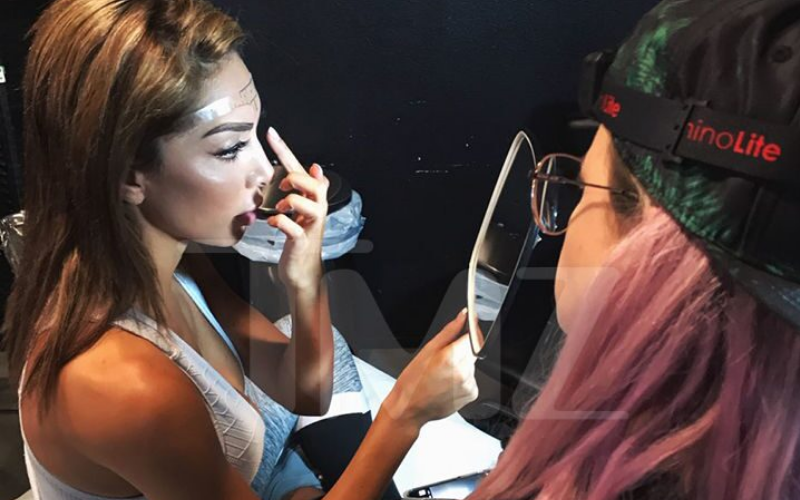 Leah Messer
Leah is no stranger to some body ink.  She has some pretty large tattoos on her back and shoulder. You can see the pretty birds she has going up her shoulder blade with a quote that says, "Sometimes you've gotta fall before you fly". She also has some writing on the inside of her left bicep and some stars behind one ear.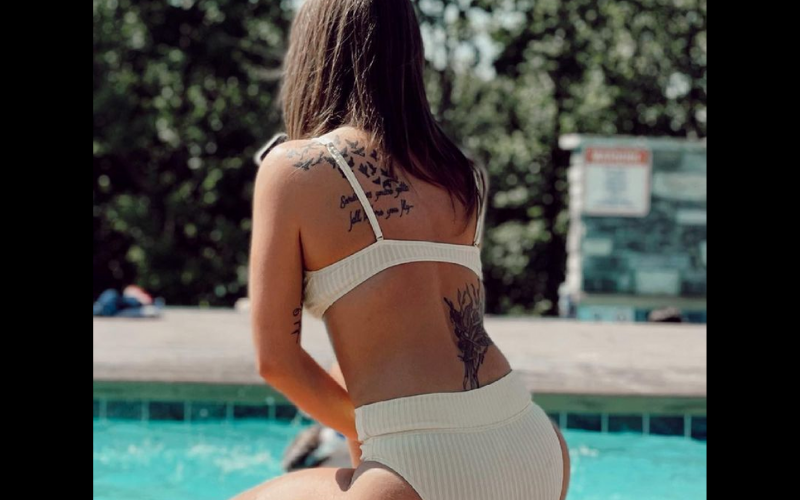 Leah also has some cute tattoos are her feet. They say "Hope" and "Grace" in pretty writing, an obvious tribute to her first two daughters. Many of Leah's tattoos have a special meaning behind them.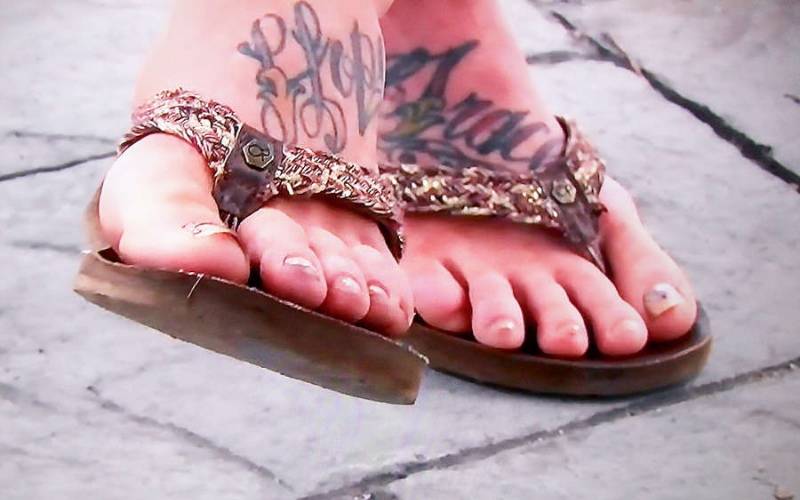 Jenelle Evans
Jenelle Evans has her share of tattoos. Some of them are not so good, like the "yolo" she has near her collarbone. Although, Jenelle admits that its the "dumbest tattoo" she has ever gotten.
Some of Jenelle's tattoos are coverups for ones she got with her exes, like the octopus is a cover up for her tattoo with ex Nathan Griffin. She also has her first son, Jace's name on her wrists.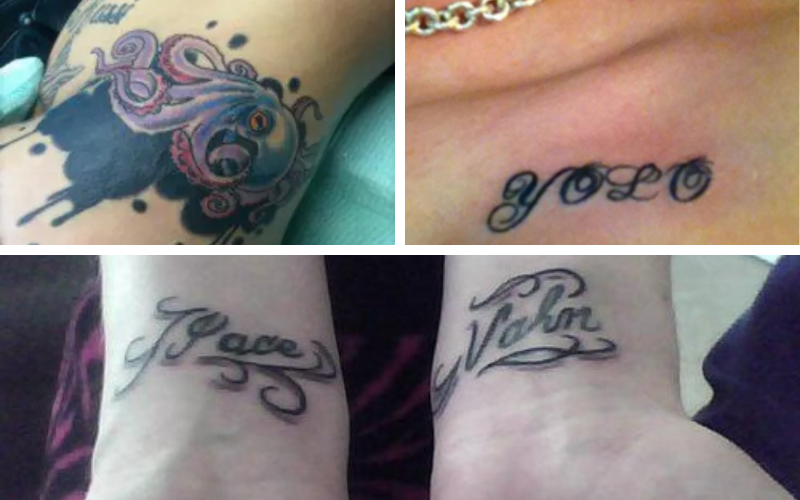 Jenelle also has a large cherry blossom tree across her back and a skull with butterfly wings on her lower back. You can see she also has some writing across her stomach, which apparently says "Cela Passera Aussi", which means "This too shall pass".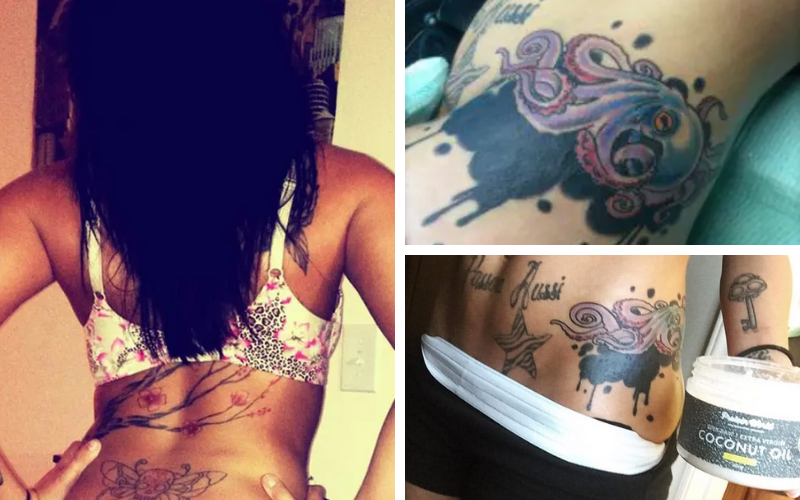 Jenelle's biggest tattoo is a leopard that she has going up her thigh and onto her hip. It looks like it took some time to complete, but she obviously loves the final look because she is constantly showing it off in bikini pics and dances on her social media.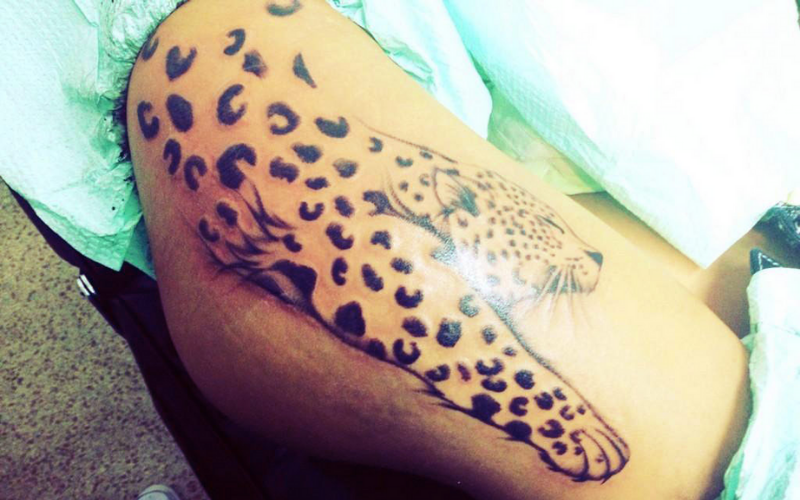 Kailyn Lowry
We all know that Kail has a bunch of tattoos. She shows them off proudly. Kail has tattoos covering both of her arms, as well as most of her back.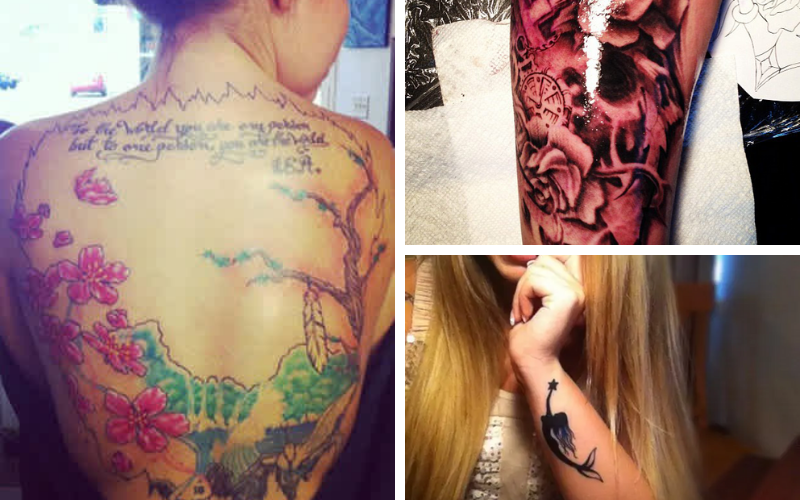 Kail also has a cute all black mermaid on her forearm. She also has many colorful tattoos, like the watercolor flowers she has one one arm. All of Kail's ink is pretty detailed and well done.