We've watched the stars of the Teen Mom series grow up before our eyes, but many of them look a lot different than you might remember. Some of the moms have made major transformations from when we first met them on 16 and Pregnant.
Some of the transformations have been pretty extreme and maybe not for the better, but some have been major improvements.
10. Catelynn Lowell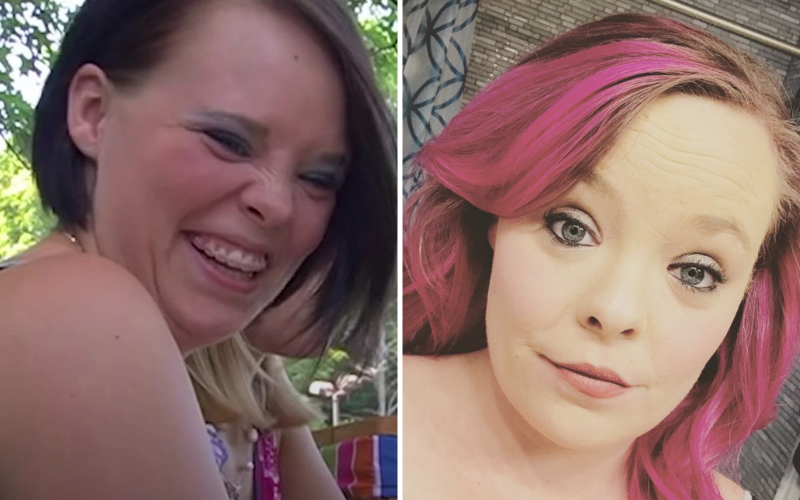 When we first met Catelynn Lowell, she was in a rough family situation and she was struggling to keep afloat. She rocked a short hair and blue eyeshadow and was madly in love with her longtime boyfriend, Tyler.
These days, Cate is looking much more sophisticated as a mom of three girls. She prefers subtle makeup looks unless going out on the town, and her clothing choices are much more mature. But, she still doesn't limit her hair color choices, as she is currently rocking some pink in her hair.
9. Mackenzie McKee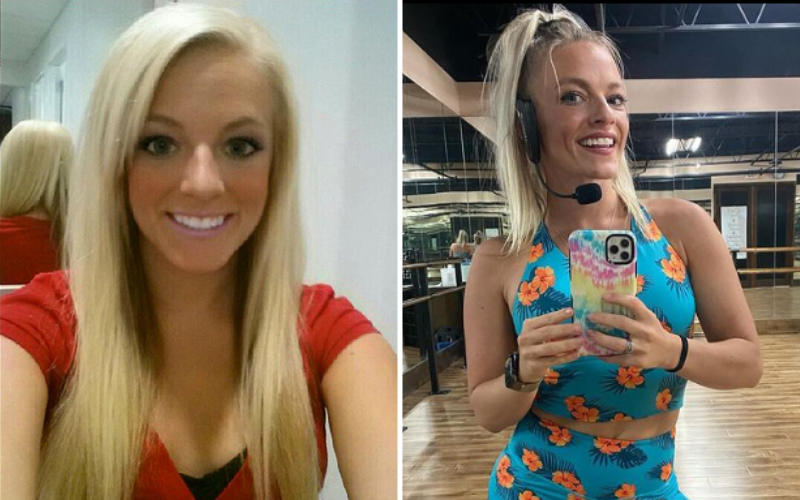 When we first met Mackenzie, she was a naive and peppy cheerleader who never misses a rodeo. She had a fresh, young look about her and she was totally in love with her boyfriend, Josh. She loved her country life in small town Oklahoma.
These days. Mackenzie is a super fit, fitness instructor and owner of her company, Body By Mac. She is now married to Josh and the couple have three children. The family lives in a $600,000 home in Florida. Mackenzie has taken on a much more mature look these days.
8. Amber Portwood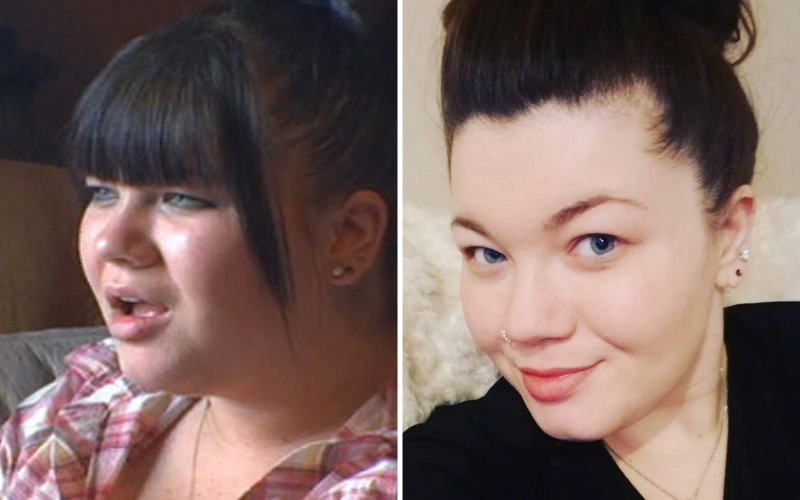 When we first met Amber, she was a young small town girl who liked to play with fire works in parking lots to pass the time.  She was madly in love with her boyfriend, Gary. Amber was rocking some thick, black hair then, along with some black eyeliner to accent her blue eyes.
These days, Amber is a mom of two and living alone in Indiana. She now has her mental health issues under control and is thriving.  And she's now rocking a much more mature look with much better and more natural makeup.
7. Maci Bookout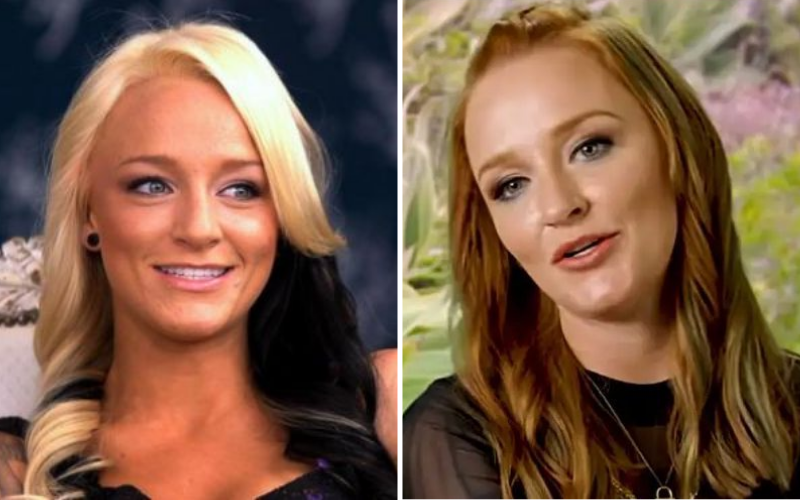 Maci was a cute dirt bike riding country girl when we first met her. She liked to change up her hair color and makeup, and was a lot more of a wild child.
These days, Maci is a mom of three and a little more low key. She spends her time running her clothing business with her husband, Taylor. Not only have her priorities changed, but so have her looks. Most recently, fans have been begging her to stop getting fillers, as she looks a lot different these days. Fans prefer her more natural look.
6. Briana DeJesus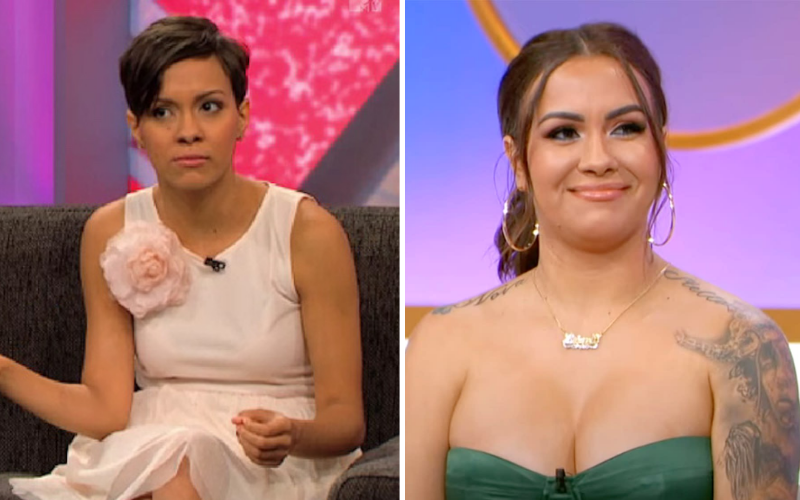 Briana was young and feisty and preferred her short pixie cut and more conservative clothing. These days she straightens her long hair and has lots of tattoos. She is also dressing much flirtier than back in the day. She is also known for having gotten a Brazilian butt lift as well as a tummy tuck and her breasts done not once, but twice.
5. Kailyn Lowry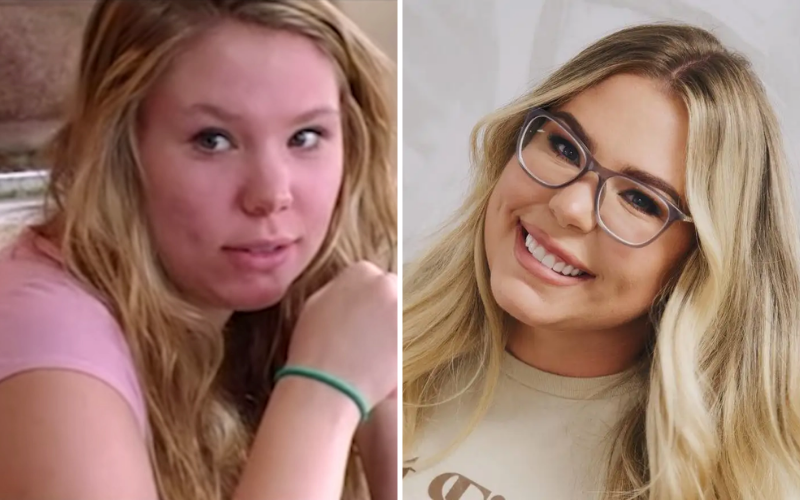 Kailyn Lowry was a young mom, who didn't have a lot of parental support and she survived on what her boyfriend and his parents could provide for her. She had a really natural, easy going hair style and wore what she had.
These days, Kail can afford to spend hat she wants on her style and look. She prefers to add highlights to her long blonde hair and have her makeup done professionally.
It's also well known that she has had quite a bit of plastic surgery done in the past. At one point, Kail pretty much got an entire body makeover. She has had a Brazilian butt lift, liposuction on her stomach and neck, and a full set of pearly white veneers on her teeth.
4. Jenelle Evans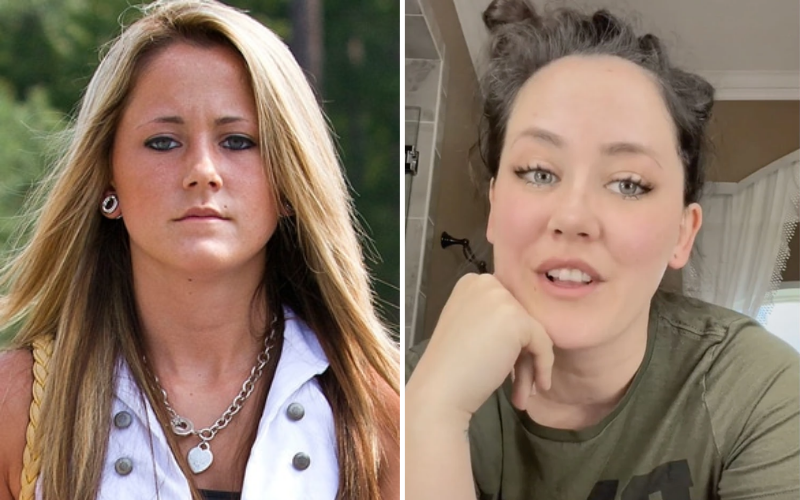 Jenelle has always had a pretty carefree attitude when it comes to her looks. She did try a little harder back in the day and would switch up her hair color and makeup at times. She was also totally into the feathers in her hair, as you might remember from the show.
These days, she is much more low key when it comes to her looks. She can often be seen sporting a large messy bun on top of her hair, or her long brown hair haphazardly down. She is also known to be a big fan of sharing her bikini pics as she lounges by the pool in her backyard.
3. Leah Messer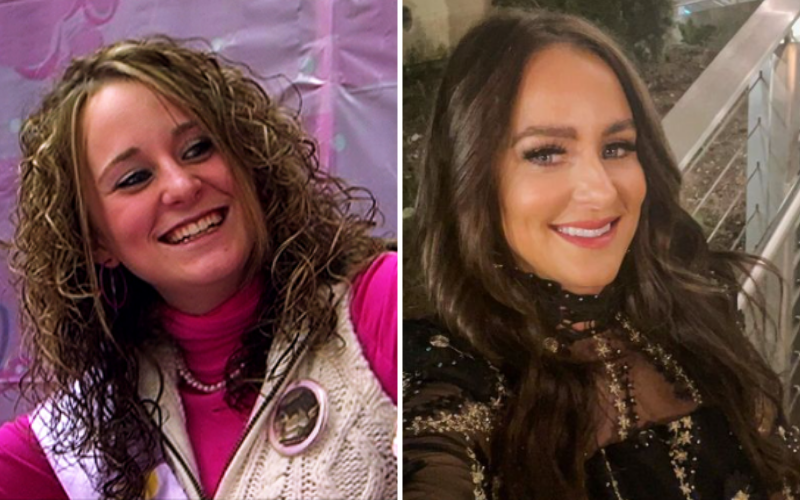 Leah was just a small town girl who preferred to follow the trends for clothes and hair. When we first met her on 16 and Pregnant, she was really into wearing her curly hair pretty crispy with a lot of product, and some strands in the front straightened. She also was a total amatuer when it came to her makeup.
These days, Leah is not shy about sharing her latest looks and staying on trend. She most recently changed her hair to a soft brown that she likes to wear down and a bit curly. She now has no shame in her makeup game either. She has done some pretty glam looks with her makeup recently.
Leah recently shared a video of herself getting some cosmetic surgery. She and her boyfriend went together to get veneers put on their teeth and Leah documented the process.  Fans have also noticed that Leah's face has been looking a lot different lately, and are skeptical that she may be getting fillers and botox now also.
2. Chelsea Houska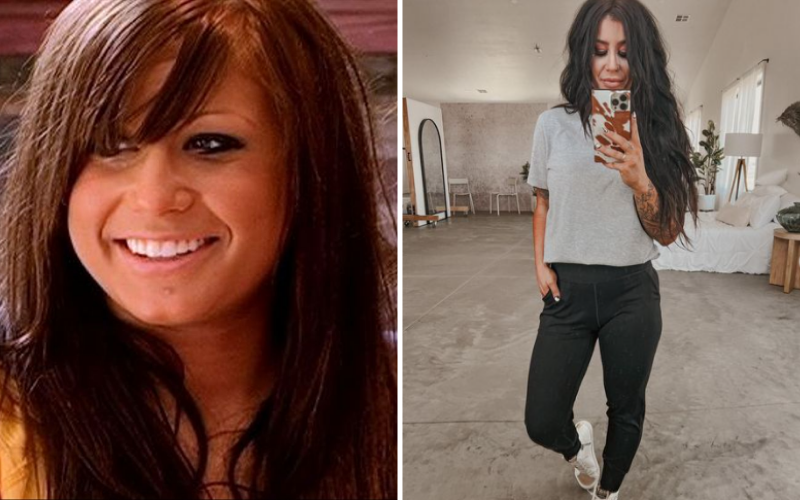 Chelsea Houska was an aspiring cosmetologist when we first met her. She often experimented with her looks, including her hair colors and styles. She has been a platinum blonde, had black streaks, and a few other colors, as well as been perfectly straight and mega curly.
These days, Chelsea rocks the most on trend outfits and styles available. She even has connections with many clothing lines and models for them. Chelsea changed up her looks by getting super fit, and finally ditching the red tinted hair that she had been sporting for a decade.
1.Farrah Abraham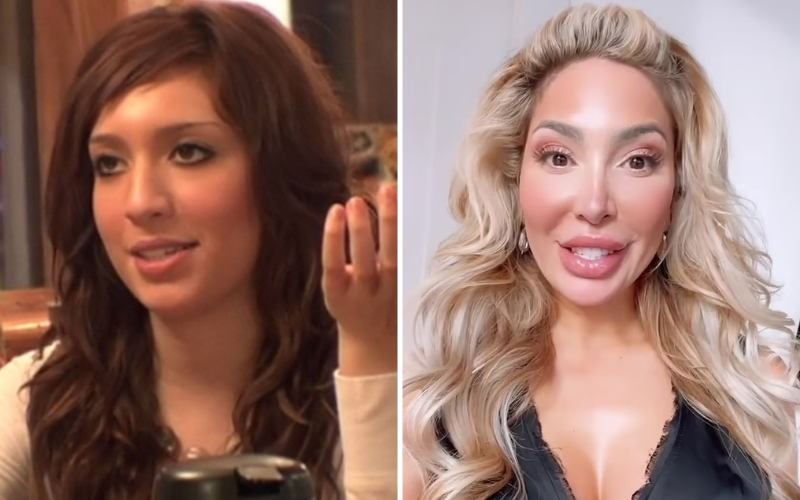 Farrah Abraham is obviously the most transformed Teen Mom star ever. She doesn't even look the same person that she was when we first met her on 16 and Pregnant.
Not only has she made many east changes like hair color, but she has undergone major plastic surgery to achieve her look. Most of which, she has documented on her social media.
She has gone under the knife for multiple breast implant surgeries, a chin implant, a nose job, butt injections, lip filler, as well as tons of botox.