The Teen Mom stars haven't always been at the top of their style game. There was a time back in the day when many of them went way overboard with the fake tans, so much so that they looked pretty orange.
Here is a list of top ten worst offenders.
10. Catelynn Lowell
Catelynn doesn't often wear a ton of makeup or do spray tans, only for events.  With her full face of makeup for a reunion special she was looking a little orange. She looks much better with her natural complexion and beauty.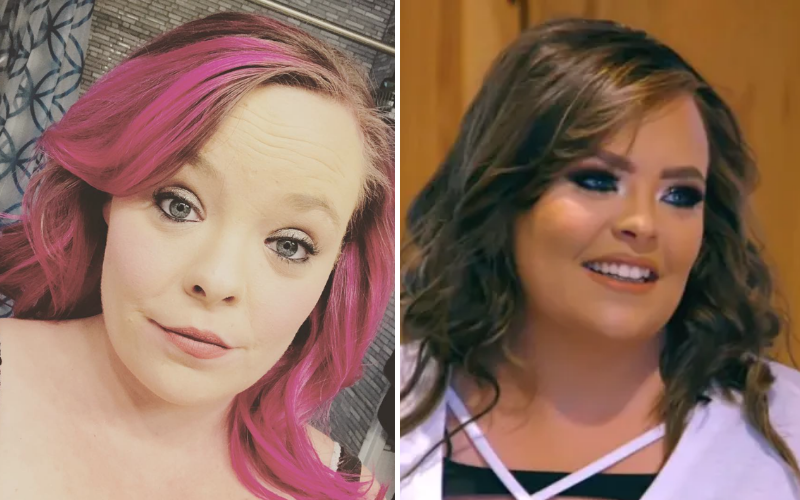 9. Jade Cline
Jade Cline has had some pretty drastic plastic surgery which has surely changed her looks a lot, but she also likes to have a nice orange glow to her complexion.  She used to be very pale until she started getting more famous, and then she got more and more orange.
8. Farrah Abraham
Farrah has had some pretty drastic changes in her appearance, but one of the more noticeable ones is that she is sticking to a more natural complexion these days. She used to prefer to be a little more orange.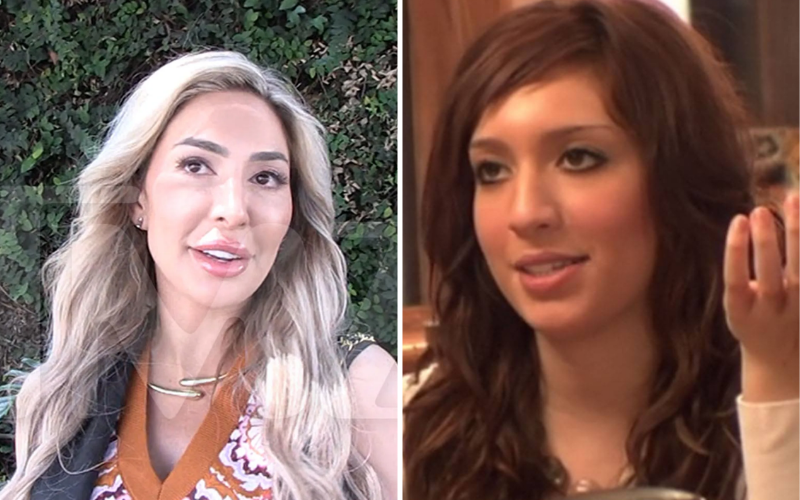 7. Mackenzie Mckee
Mackenzie has always had a really fresh and fit look and style, but she too went through an orange phase in her younger days. These days she sticks to her natural complexion.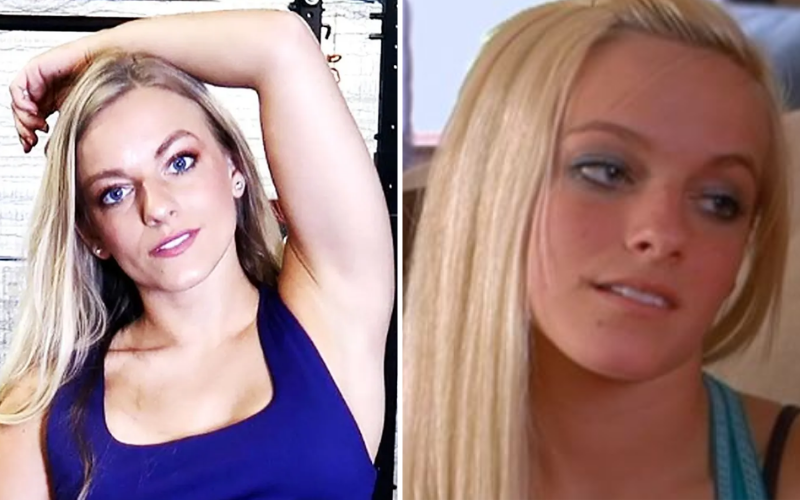 6. Kailyn Lowry
Kailyn Lowry isn't often orange, but she had a recent look that caused her to make this list. We aren't sure if this is purely the makeup causing her to look orange, or a bad spray tan, but either way it's not a good look for her.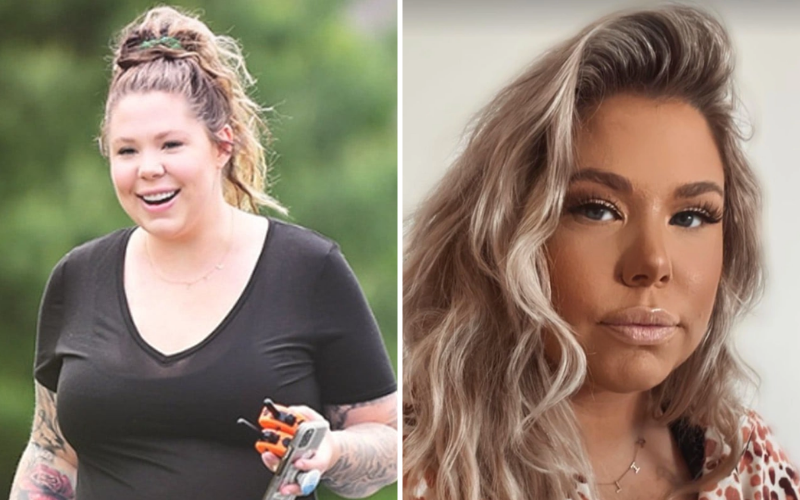 5. Jenelle Evans
Who could forget Jenelle's memorable Kesha moment and her feather in her hair? Those days she was also rocking a pretty orange complexion and some black eyeliner. These days her tan is much more natural as she spends most of her days by her pool.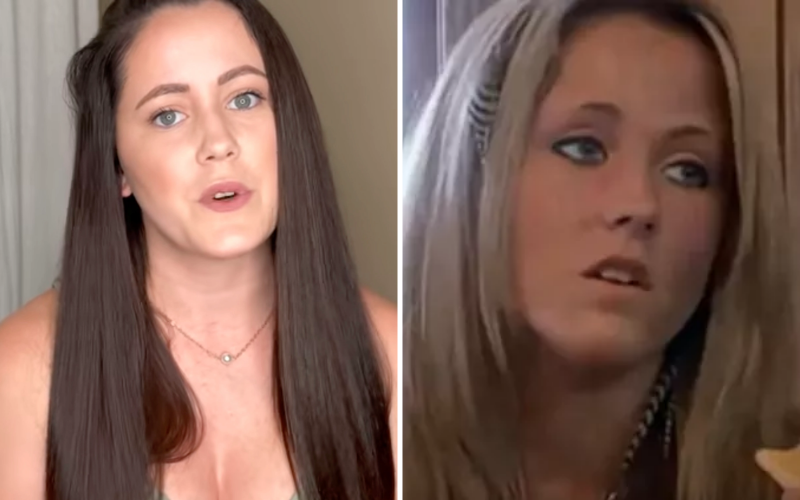 4. Amber Portwood
Poor Amber was going through a really rough patch back in the day when she flaunted this over the top orange look.  She often paired it with a light colored lipstick and bronzed hair.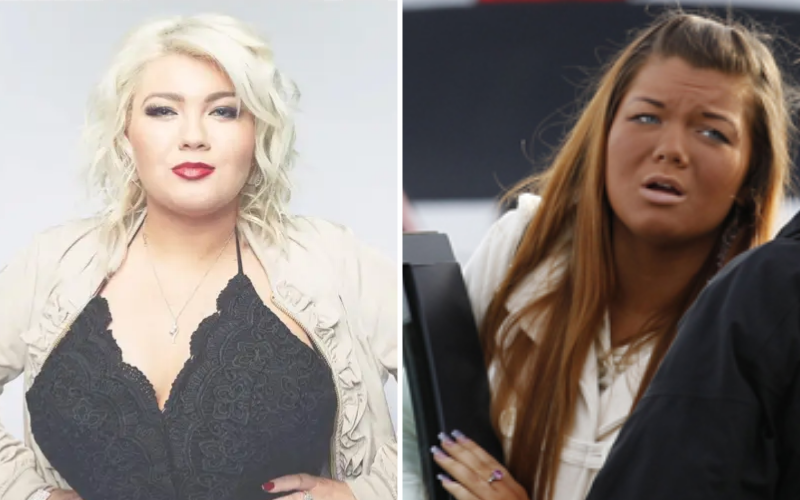 3. Chelsea Houska
Chelsea is the biggest repeat offender on the list. She is constantly getting slammed for her over the top tanned skin. Her orange complexion has definitely toned down a lot, but it's still part of her signature look.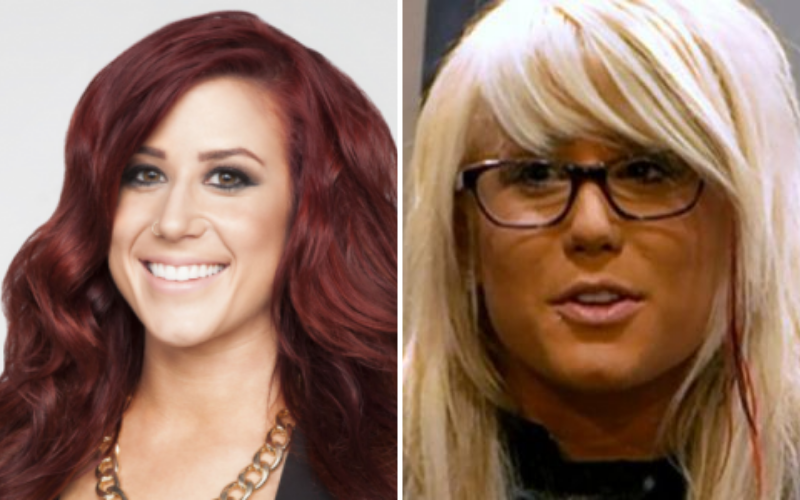 2. Maci Bookout
Maci really loved the orange look when she first starred on Teen Mom. She was almost as orange as her hair at times. Thankfully she has toned down her look a lot and she is much more natural these days, despite her fillers and botox.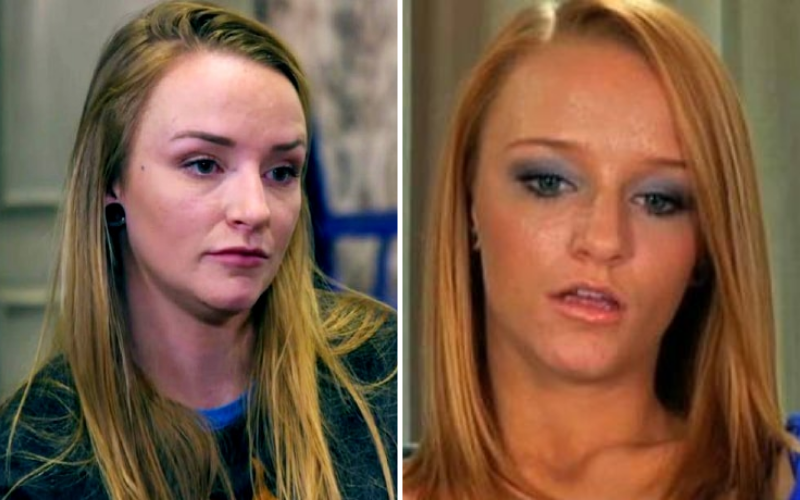 1. Leah Messer
Leah really loved a nice orange tan when she was younger.  She really blossomed after her divorce from Corey and she began experimenting with her look. She went super blonde and lost the crispy curled look.  These days she prefers a more natural look with her natural skin tone and more natural hair color.