MTV's 'Teen Mom' has been around for more than 10 years and they're only getting started! Well, most of the original cast is still on the show despite expressing interest to leave, so we'd consider this as an absolute win!
1. Some things are off limits.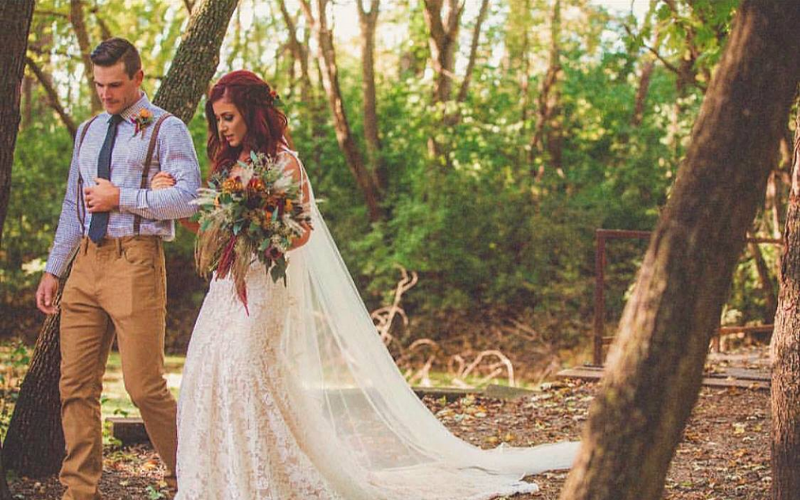 When Cole and Chelsea held their wedding reception back in 2017, MTV's cameras weren't invited.
Apparently, Chelsea wanted to keep the wedding private and therefore didn't allow MTV to film the event.
It's good to know that some things are off-limits and that the stars have a say in what's being filmed.
2. Leah Messer's rehab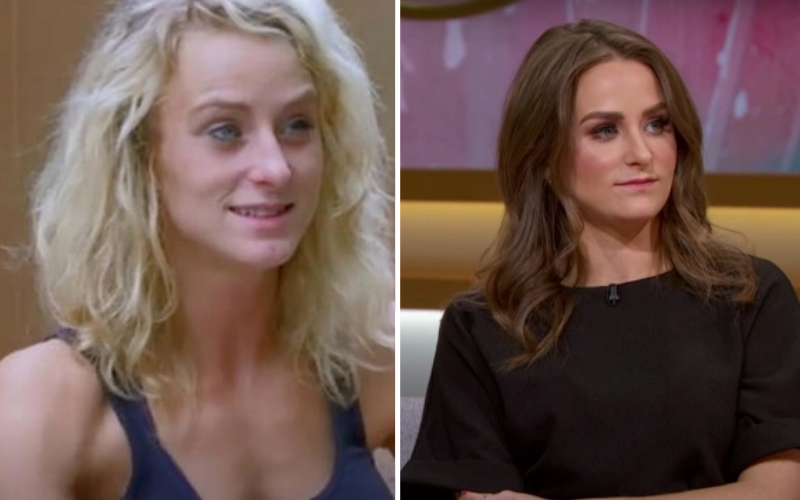 Catelynn Lowell's rehab plans were most recently featured on 'Teen Mom: OG,' but that doesn't necessarily mean that she was the only one who needed help.
In fact, Leah Messer also had to get help and get away from the happenings.
In the earlier seasons of 'Teen Mom,' Leah felt that she needed help.
In an interview with Steve Harvey, she said: "I needed help…"
"…Doing it the right way and being able to have that platform to teach girls to do it the right way, and that's what matters to me," she revealed.
3. The show's name and origins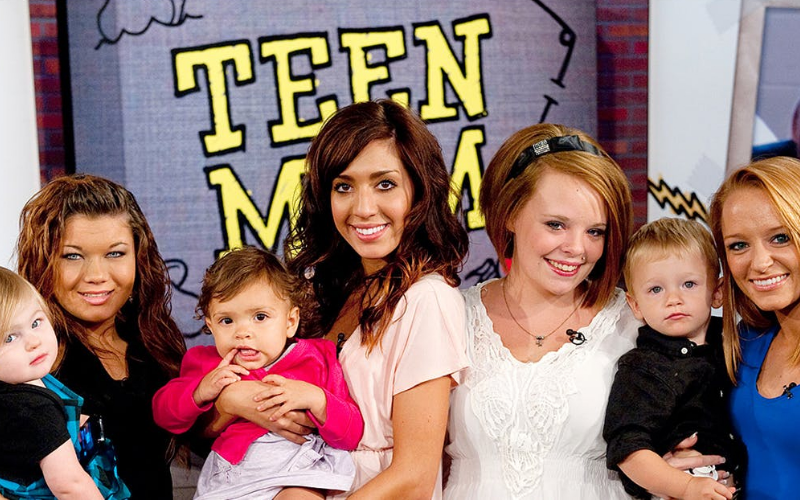 MTV originally composed the series around the idea of premature 'teen pregnancy' and did so in hopes of preventing it.
'16 & Pregnant' was MTV's first attempt to capture the essence of teen motherhood. Needless to say, the show went viral and scored hundreds of thousands of viewers per episode.
Starring the original cast, Maci Bookout, Farrah Abraham, Catelynn Lowell & Amber Portwood, MTV was able to tell stories in a way never experienced before.
What first started out as '16 & Pregnant' was later split in two ways, one being 'Teen Mom: OG' and the second one being 'Teen Mom: 2.'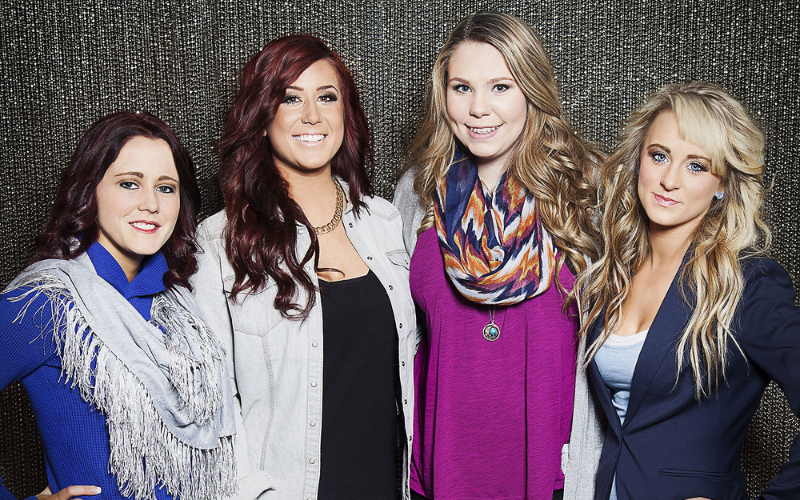 MTV explained the reasoning behind the name 'Teen Mom: OG,' saying that it was meant to stand for 'Original Girls.'
4. Cast salaries
The 'Teen Mom' series has turned out to be a lucrative source of income for many of the stars. It's fairly often discussed but with no official info on the subject.
However, due to multiple leaks and unofficial info, the fans are able to find out how much their favorite stars are really making.
For instance, Chelsea Houska made about $500,000 per season of 'Teen Mom: 2.'
The first glimpse at her salary info was delivered by her ex, Adam Lind. He claimed that her salary was increasing with each season of the show and that he no longer felt the child support was necessary.
5. Luxurious lifestyle
They started off as teenage moms and worked their way to the top.
It's not an uncommon thing to be left behind when you're just a teenage mother with no resources at disposal, but these moms somehow managed to thrive off their initial 'problems.'
In fact, some of the homes owned are considered to be mansions.
This is Maci Bookout's home: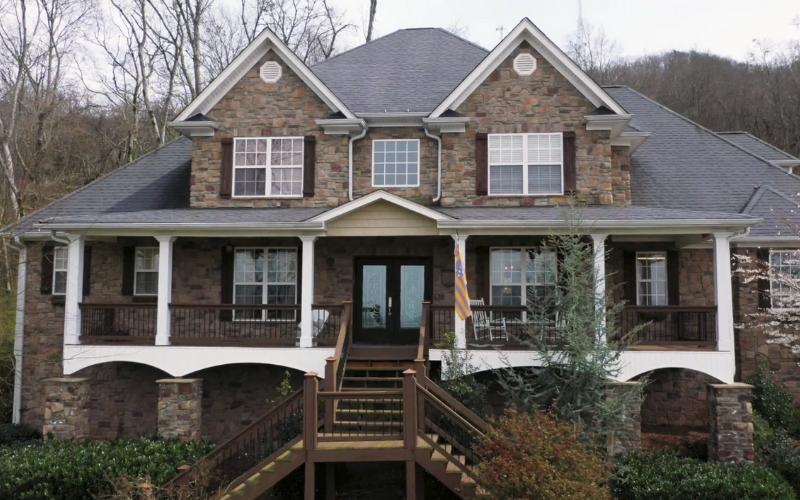 This is Kailyn Lowry's current home, and she is currently in the process of building a new dream mansion: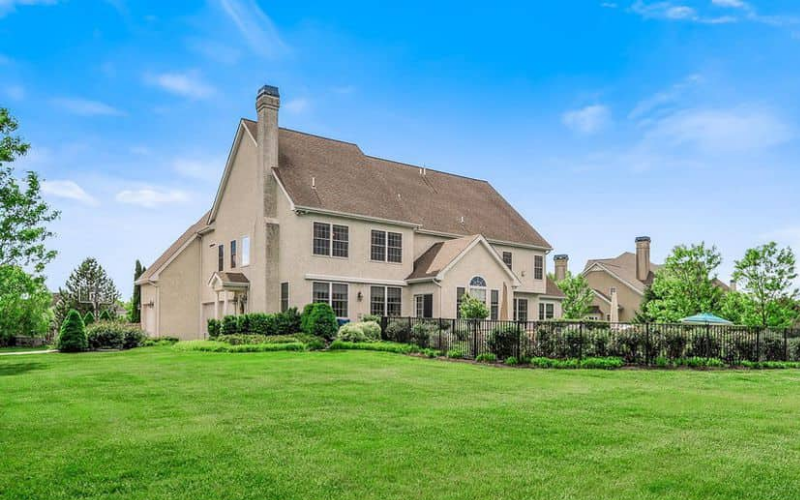 And this is Chelsea's new dream farmhouse: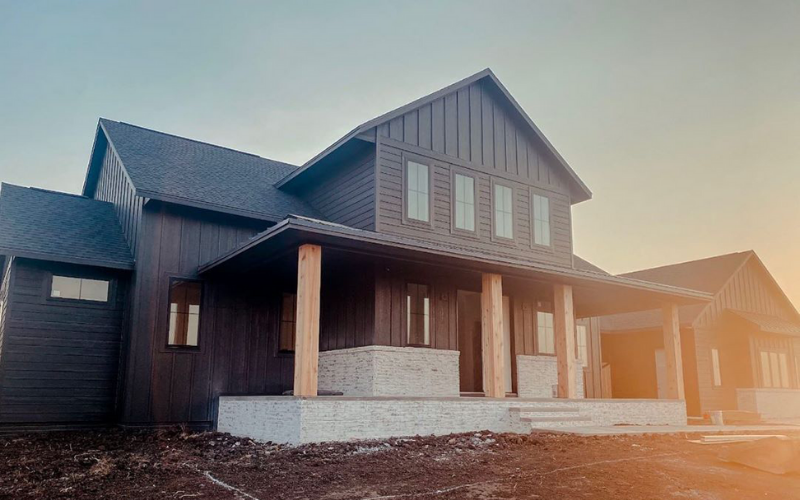 6. Kailyn Lowry almost left the show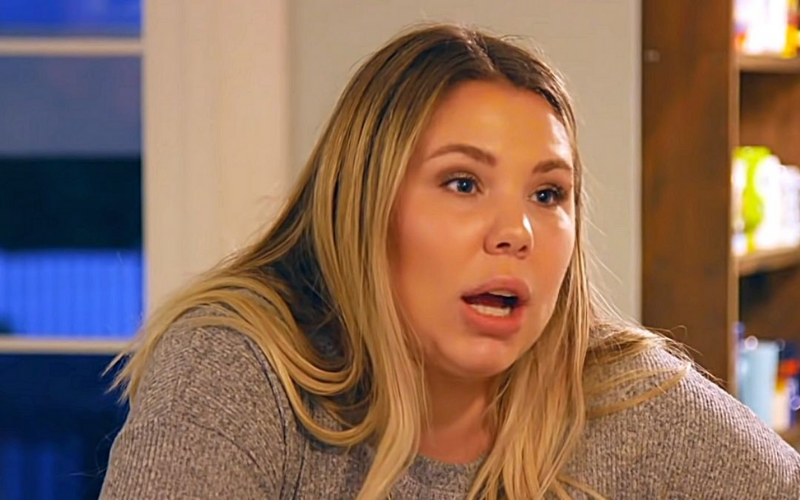 After being cast for '16 & Pregnant,' Kailyn had some time to reflect on the content she filmed, and at a certain point she wanted out because she didn't feel comfortable being portrayed as an unfaithful girlfriend of Jo Rivera's.
7. Catelynn and Tyler's relationship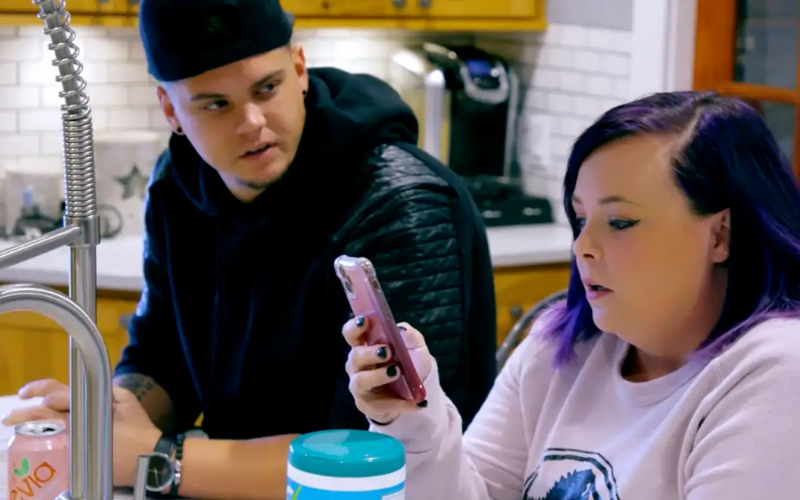 As one of the 'OG' couples of the show, Catelynn and Tyler started dating back in 2005. At the time, they were attendees of 7th grade.
MTV producer revealed that both Tyler and Catelynn had strict filming schedule due to their responsibilities:
"I can remember, during the first two seasons, only being able to film with Catelynn and Tyler from 4 p.m. to about 8 p.m…"
8. MTV's power hammer
'Teen Mom' is a reality-TV show that is supposed to display exactly that, reality. It's sometimes very rewarding to be featured in an episode when their day is going well, and sometimes it can be a nightmare.
MTV's power of selection is very admirable, they can choose whether or not to film moments of despair or moments when the moms thrive.
Allegedly, MTV's cameraman took to Reddit and shared his opinion on the girls: "Admirable qualities are rare with these girls," he said.
In addition to that, MTV is said to never interfere in personal conflicts of any sort, if they notice some kind of abuse the only thing left to do is to call the police or CPS.
9. The effect on teenage pregnancies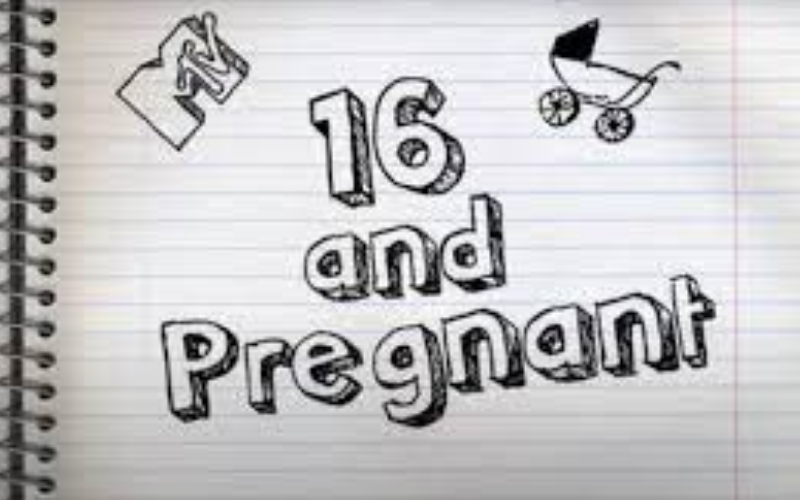 It's often thought that the series encourages young moms to get pregnant, so they too could enjoy the 'high life.'
Unfortunately for the general public, this simply isn't the case. Besides 'Teen Mom 2' and 'Teen Mom: OG,' MTV tried launching new shows revolving around the idea but they all failed.
Put simply, nothing can even come close to the branding of the original girls.
A research conducted by the McKinsey Global Institute showed that the show had implications in the real world,
"… [It] led to more searches and tweets regarding birth control and abortion, which may have contributed to a 5.7% reduction in teen births in the 18 months following its introduction."
To an extent, '16 & Pregnant' did cause people to think a little more about the possibility of teen pregnancy.
10. MTV's plan to end the show
In its core, 'Teen Mom' is a show about teenage pregnancy and it was supposed to stay that way.
In 2012, MTV wanted to end the series when the stars turned 20 years old. Luckily, they hopped back on the train and rebranded as 'Teen Mom: OG' in 2015.
Chelsea's daughter, Aubree, often jokes about how the show is still called 'Teen Mom' despite them being at the brink of the 30-year-old milestone.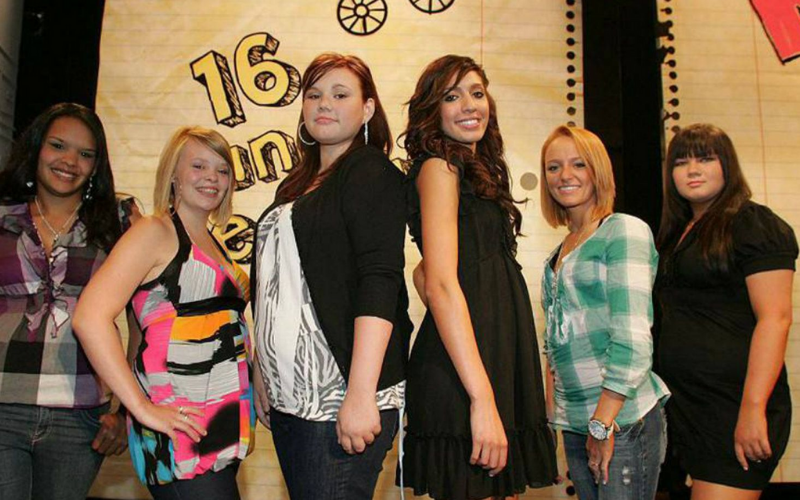 And if thats not enough, here's a fun bonus fact!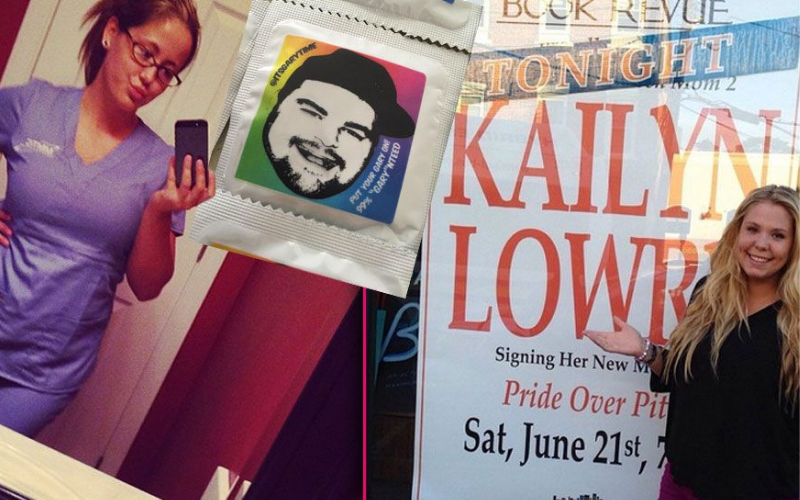 Most of the moms are being filmed while they're taking care of the kids or visiting their friends, but some of them have job prospects outside of TV.
For example, Chelsea is a licensed aesthetician and Maci Bookout is in marketing and making advertisements for brands and companies.
Briana DeJesus works in the timeshare industry while Leah Messer is busy with motivational speaking gigs and some books.