Former Teen Mom star, Jenelle Evans has done something that she said previously that she would never do. She has created an OnlyFans account. She teased fans with sexy footage for the new account on her Instagram stories.
Jenelle encouraged her Instagram followers to subscribe to her OnlyFans page by putting a link up on her Instagram account with the words: "Let's have a chat."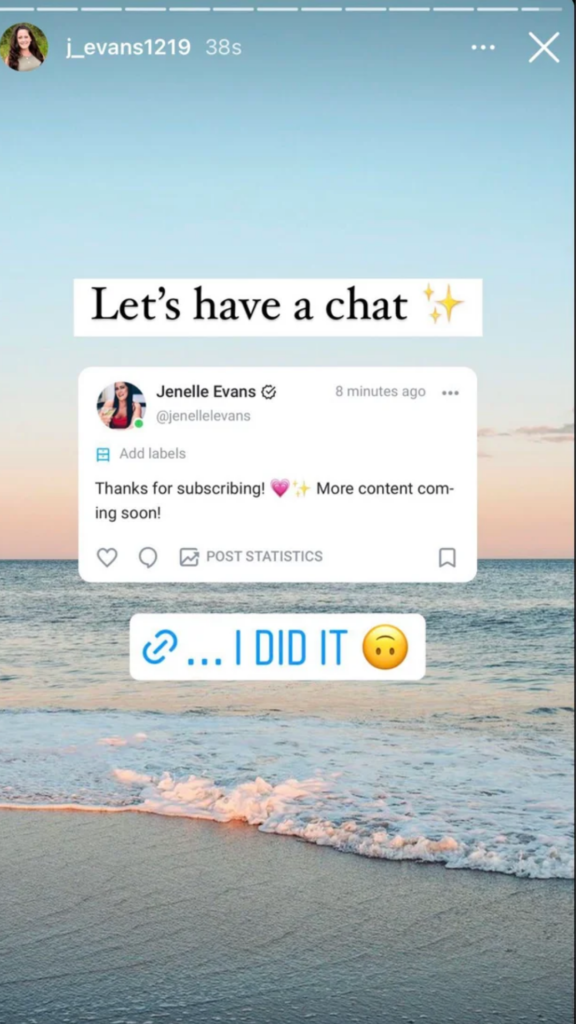 On Jenelle's Only Fans page, she describes herself as "Known for being on MTV from 2009-2020. Popular Social Media Influencer on all platforms.".
The fee to get exclusive content from Jenelle is $20 per month to subscribe. So far she has a total of eleven posts on her account, and 397 likes.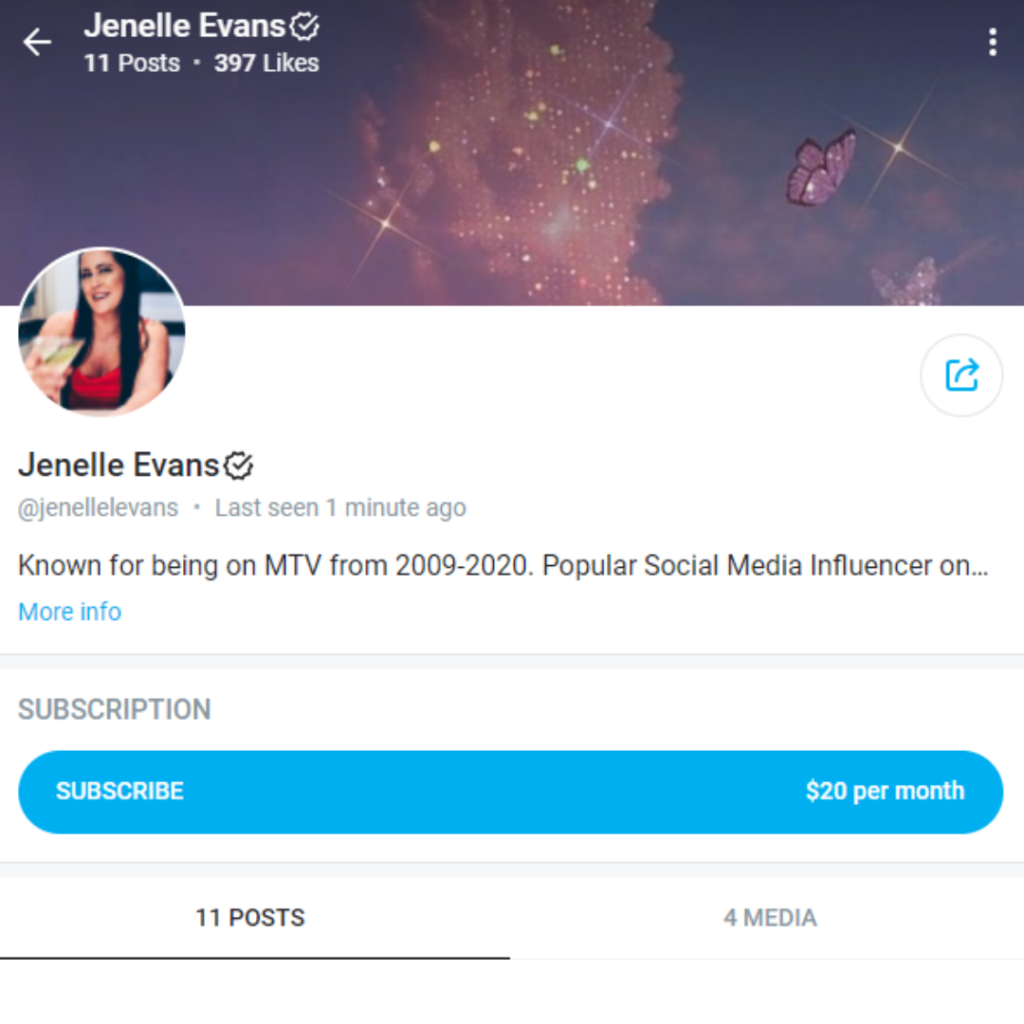 Not long after creating the account, she again promoted it on her Instagram.
This time she teased a sexy dance video she planned to post to her OnlyFans. She wore a pink tie dye bikini with and a cut out top.  She was showing some major underboob.
Jenelle also included a link to her OnlyFans account that she labeled: "CAN'T CANCEL ME HERE" with an upside smiley face.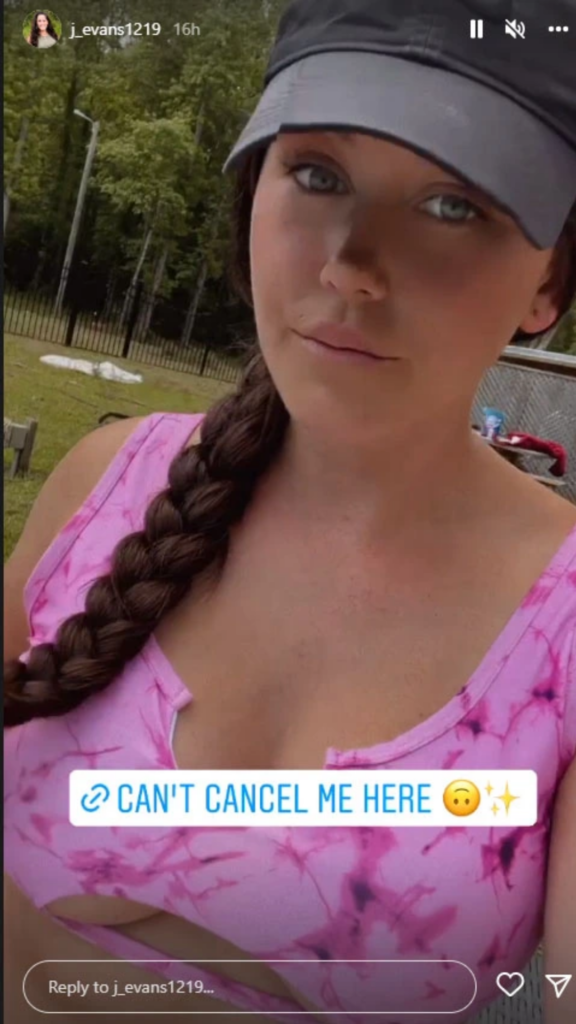 According to a Reddit commenter, Jenelle has posted photos with minimal exposure so far.
Jenelle posted a photo of herself, braless in a green shirt so far. She has also sent out DM's with links to other photos with prices ranging from $7 to $30.
According to reports, the $7 photo was of Jenelle in some very short shorts and a lot of butt cheek hanging out.
Jenelle also posted a photo of herself in a bikini by the pool with a black hat on. In the caption, she asked fans how they liked the $30 picture she had sent out.
So far, fans are not impressed with her content or prices.
A Reddit commenter had this to say:
"I bought the $5 pics. TOTAL FUCKING WASTE. bikini pics of her laying on her side on a sand dune at the beach, all you can see is a little butt cheek hanging out of the bottom of her bikini. Like, I could see at any beach anywhere is the world. Beautiful picture based on the sand dune, would make a cool social media profile pic, that's how G rated it was."
Other subscribers complained about how long it takes for Jenelle to upload new content.
One Reddit commenter said:
"I mean $20 a month is ridiculously overpriced. She'd get way more interest and make way more money starting out at like 4.99 a month or less. No one's going to pay that much for anything on onlyfans much less 3 Jenelle Evans bathing suit pictures."
Jenelle addressed this by saying flatly:
"listen if you're not happy waiting you can go somewhere else."
Many fans are wondering why Jenelle joined OnlyFans and most suspect it is due to financial issues.
"She's so averse to getting an actual job that she will do anything that seems like easy money. And David is just looking for a meal ticket so he'll probably help her with it so he doesn't have to work either."
In case you didn't know, Jenelle had criticized people who join OnlyFans in the past.
Jenelle had tweeted:
"Thank God I'm not on OnlyFans!"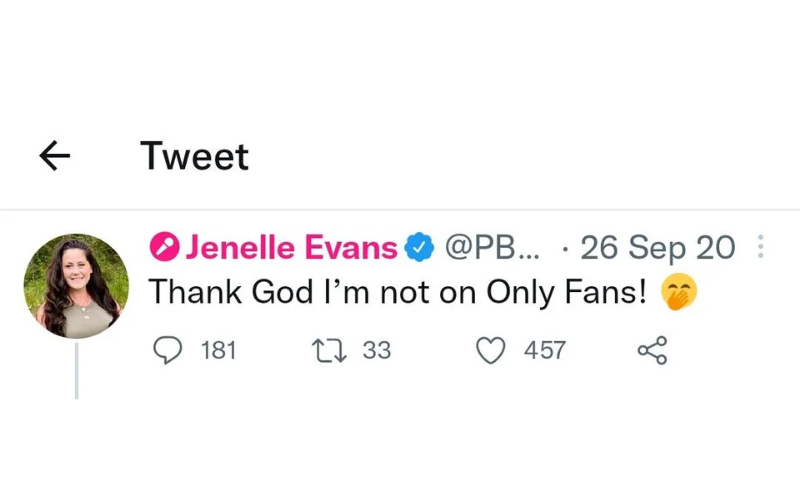 And then she also made the following comments on the post when fans began engaging:
"And the only reason I make any comments about OF is because y'all are being cheated out of money in my opinion #research."
"Yeah it seems like it's the only option for some girls to make money and it's not.
"There's soooo many other easy ways to make bank online #justsaying."