Recently, Teen Mom star Jenelle Evans' fans have taken on a personal mission to get her to leave her husband, David Eason. Now, someone has shared personal text messages of Jenelle's during the time she had split up with David that describe just how bad/scary their relationship has been in the past.
The messages are apparently between Jenelle and a friend and occurred shortly after David had killed the family dog and Jenelle decided to leave him.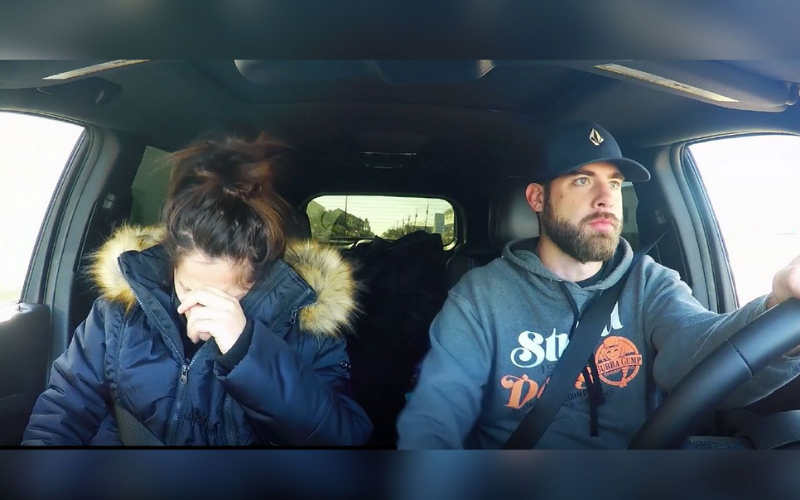 In the beginning of the conversation, the friend asked Jenelle some questions.
"Do you ever feel like David killed Nugget because you loved him so much?"
Jenelle's response was that she doesn't feel that way and that David cried after and said that he would understand if Jenelle left him.
The friend also asked Jenelle:
"What was the final straw for you?
Jenelle replied with a long list of reasons for leaving:
"Him putting down my parenting, name calling, 24-7, I paid for everything, I wanted him to get a real job and he wouldn't, he wouldn't help me inside the house when it came to cleaning or keeping up with laundry so then I would do everyone else's but his."
She continued with even more reasons:
"He treated me like a slave in front of his friends and even his friends were like "that's not cool bro"
"I felt like I was used for sex, to clean, and to cook… and I wasn't a real person to him. I was just there…if u get what I mean"
She then shockingly said:
"Like he truly hated me"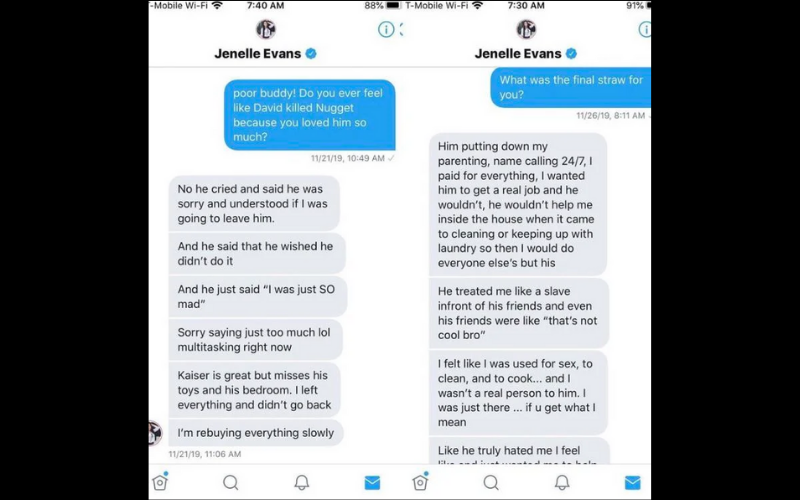 Jenelle then revealed that David is "thousands behind on child support" and that he "is about to go to jail" in messages also.
The drama with David and his erratic behavior got even worse when Jenelle revealed:
"he admitted calling me from blocked the other night 10 times in a row but said "I can't be violated because that was before I was served with these papers."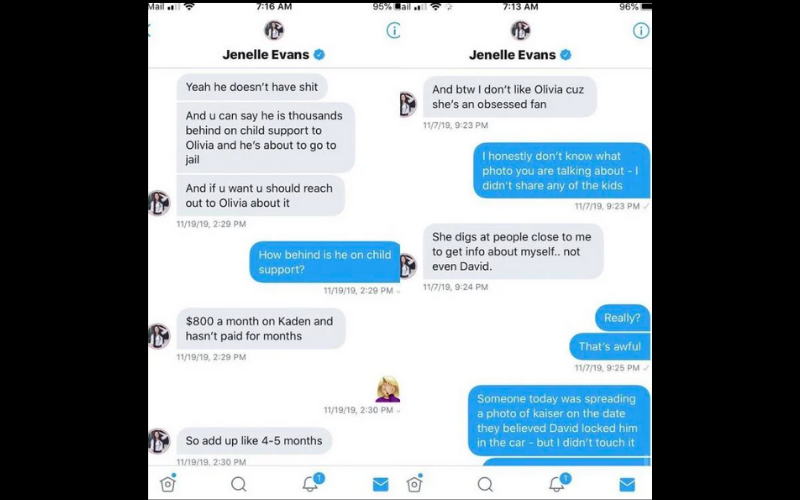 Then things got really crazy when the friend asked Jenelle about David being "physical" with her:
The friend said:
"How many times was he physical like that?"
To which Jenelle replied scarily:
"2-3 times"
"Since being together in 2015-2019."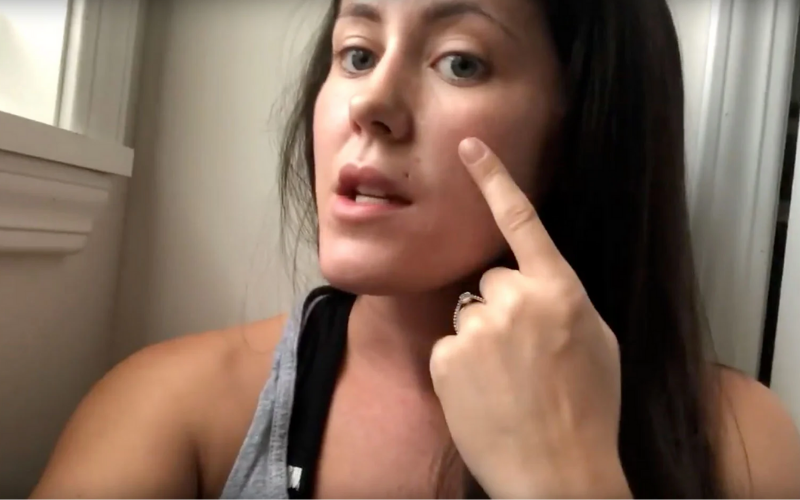 Jenelle then described the other abuse she dealt with from David and it was scary:
"But he was more angry a lot and screamed in my face and out me down in front of the kids."
"I honestly don't remember how it happened still…my therapist things I purposely blocked it out."
"I didn't remember any of the incidents until I went through my phone pic and video memories."
Fans are even more concerned about Jenelle now after seeing the messages.
One fan said:
"I believe he 100 percent did all of this. I've seen actually video of her also talk about hiw he doesn't work and she's going to get back to making money cause he won't. Etc . Also, all the 911 calls. 30 in one year. That's not normal. Somethings wrong."
Another added:
"As a woman who has been in abusive marriage, seems legit. Thats what they do, they isolate u, cut u off from friends and family. Take away your Independence, are lazy, refuse to do jack shit and they get off on the power trip and demeaning u in front of others."
"Dont get me wrong she is a walkinh shitshow. But she needs help and will never get it until she acknowledges she NEEDS HELP."
"You can lead a horse to water but u cant make it drink. Took me 10 years to get away. Hope its sooner for her."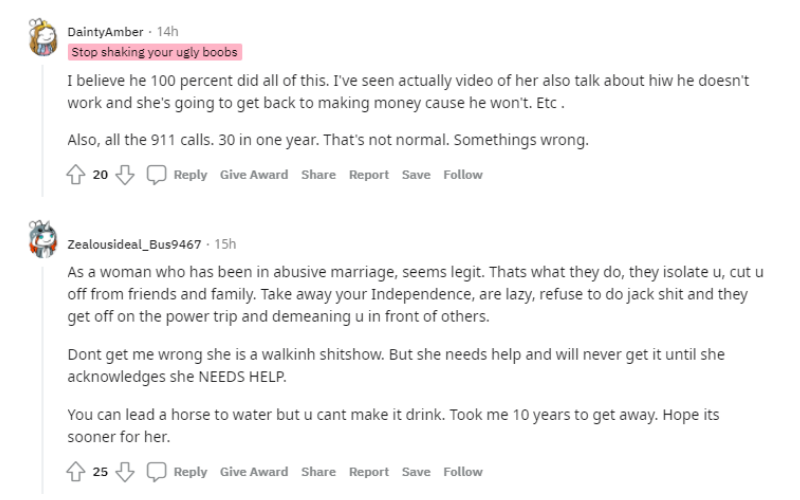 Some are wondering if the text messages are legit, no one knows for sure, but they definitely are concerning.
If you or someone you know are a victim of domestic abuse, help is out there! Get out and stay safe!