Looks like in light of being fired from Teen Mom, Jenelle recently decided to start an account on Cameo.com.  If you aren't familiar with the site, its basically a business where you can pay for a celeb to make a personalized video or even do a live video session.  Some fans have been happy to have the chance for an interaction with her, but others are trolling her big time for charging $150 a pop.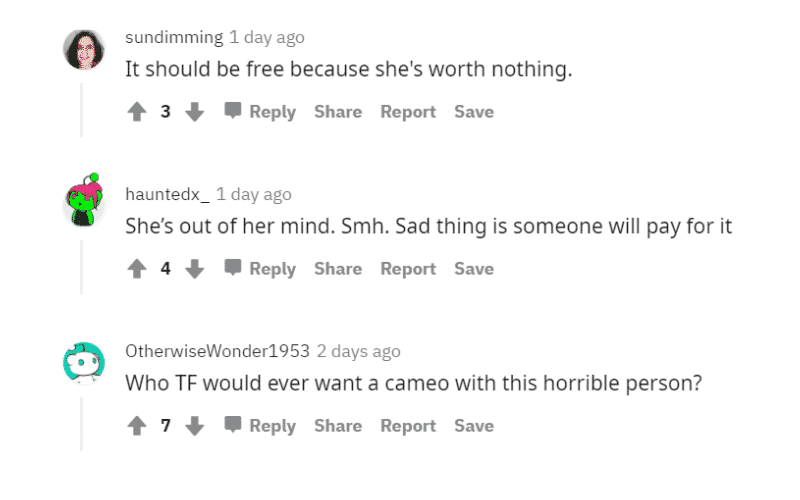 Fans are savage.  They even went after her hair and said her voice is like nails on chalk board.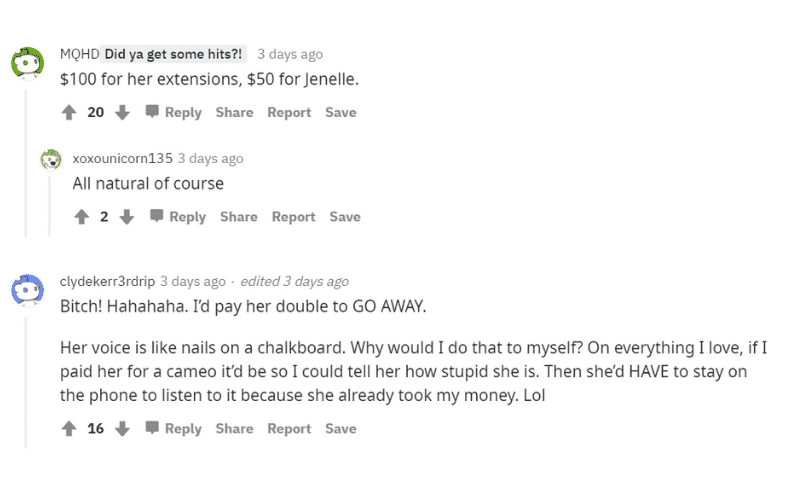 Seriously savage… They even went after her husband David, who also has a Cameo profile.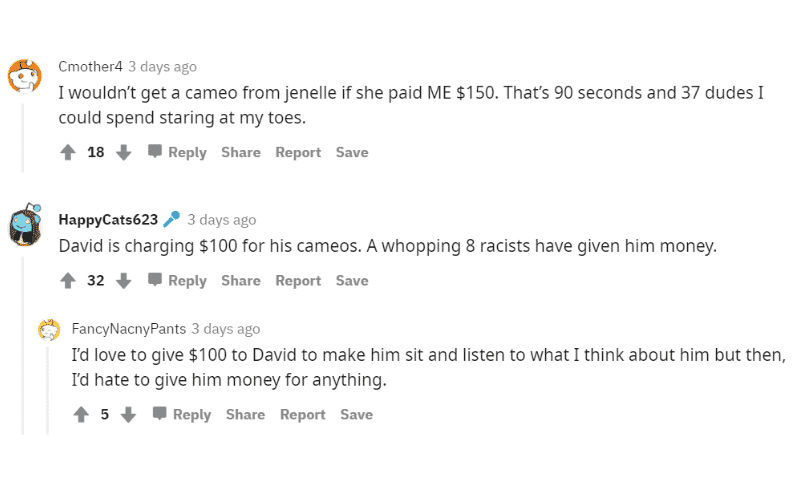 Wow..  Check out this fan's nickname for her!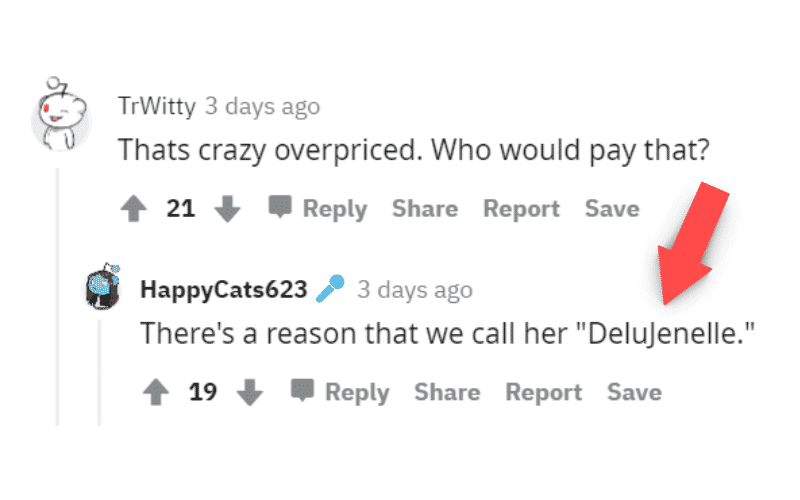 Looks like the fans who have actually used the service and paid her are happy with what she delivers though.  She has all 5 star reviews and a 5 star rating on the site. Although, she claims she can deliver on a request in 24 hours, but he profile also says that she typically takes 3 days to respond.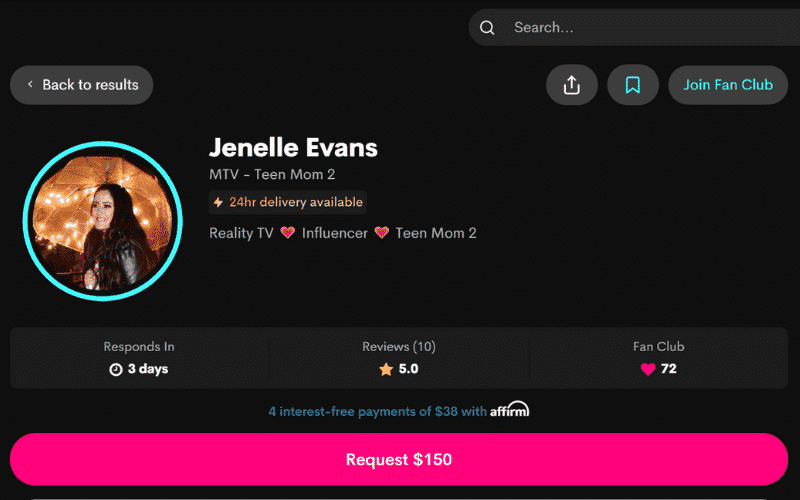 Check out her reviews: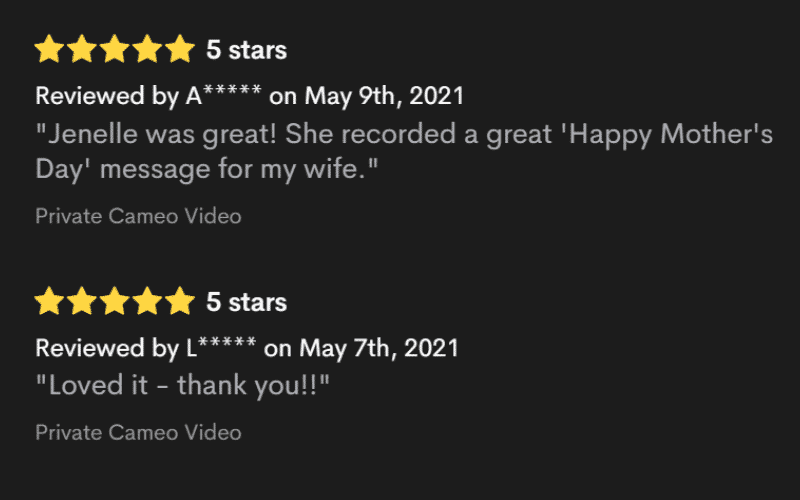 Even if you are broke but really need your Jenelle fix, you can get it!  She accepts 4 interest free payments of $38 through Affirm.  If you are avid fan but don't have any dough and want to be part of something, you can join her Cameo.com fan club for free.  She has 72 fan club members so far.