Teen Mom star Farrah Abraham made some headlines yet again after she was drunkely arrested over the weekend. Now she's claiming that she was 'abused and beaten' during the altercation.
Farrah was out partying with some friends on Saturday night (although she claims she was just out to dinner) at Grandmaster Records.
According to eyewitnesses, Farah was assaulted in the club by what's being described as a "Farrah hater", which caused Farrah to become hostile.  This led to her being asked to leave the club on her own. She refused to leave on her own accord and even went as far as allegedly slapping the security guard who was asking her to leave.
From there, someone apparently called paramedics and when they arrived Farrah became even more agitated and aggressive that then police were actually called to the scene.
It got really interesting when someone supposedly made a "citizen's arrest", and it's assumed that this person was the security guard that she allegedly slapped.
Farrah was then arrested and taken into custody, but she was arrested pretty shortly after.
The next day, Farrah shared a video of the altercation to her social media, along with a bunch of her thoughts on the situation.
In the video, Farrah was being held on the ground on her stomach by a security guard who was also holding her arms and legs. She can be seen attempting to move as the security guard held her firmly.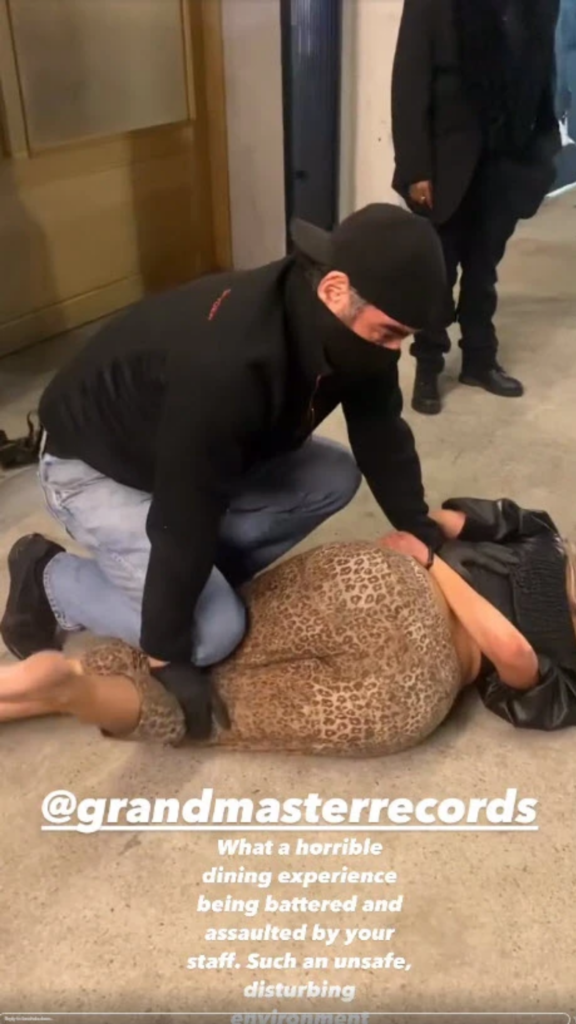 In a very long caption for the post Farrah wrote:
"I post this as no woman or man should ever be battered, abused, conspired, ganged up on, set up, recorded, and video sold. I'm putting a restraining order on @antonelloparloto livebad who made this dinner reservation and conspired an attack on myself with the staff at @grandmaster_recorders as it was a "private persons arrest" complete setup. I've had a very traumatizing year and I don't deserve to be attacked, bruised, men on me, and battered. As a single mother to be harassed, battered, and conspired against as a paying customer @grandmaster_recorders should fire their management, and security for all contributing to attacking 1 person out of 3 people. I thank the HOLLYWOOD police for rescuing myself from being held against my will and being attacked, I NEEDED HELP- I couldn't even use my phone. I'm blessed to go to church today. I realize it's no longer safe for woman to go out to eat in their own neighborhoods. I look forward to my law degree and I look forward to court. Justice will be served as always. Woman it is a scary unsafe world we live in, act upon your rights and always care for others even when everyone hurts you and attacks you. You are resilient and you are stronger then all of the weak people out there who hurt and traumatize us.
With love🙏,
Farrah"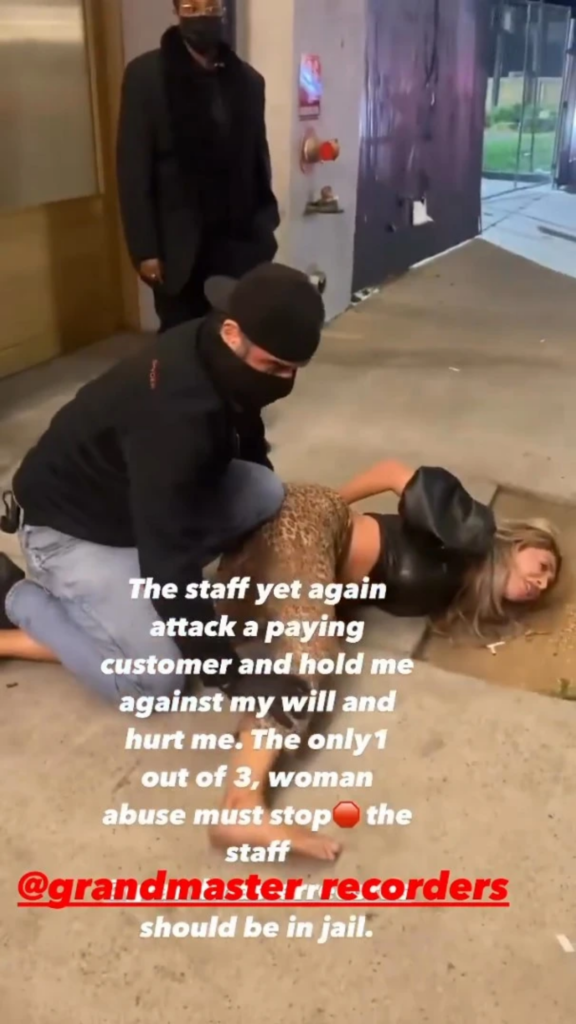 Farrah also shared a photo of her bruised up arm on her social media.
In the photo, two small finger tip shaped bruises can be seen on her arm, along with 2 smaller, darker bruises underneath.
She captioned the photo:
"Bruised and beaten at dinner."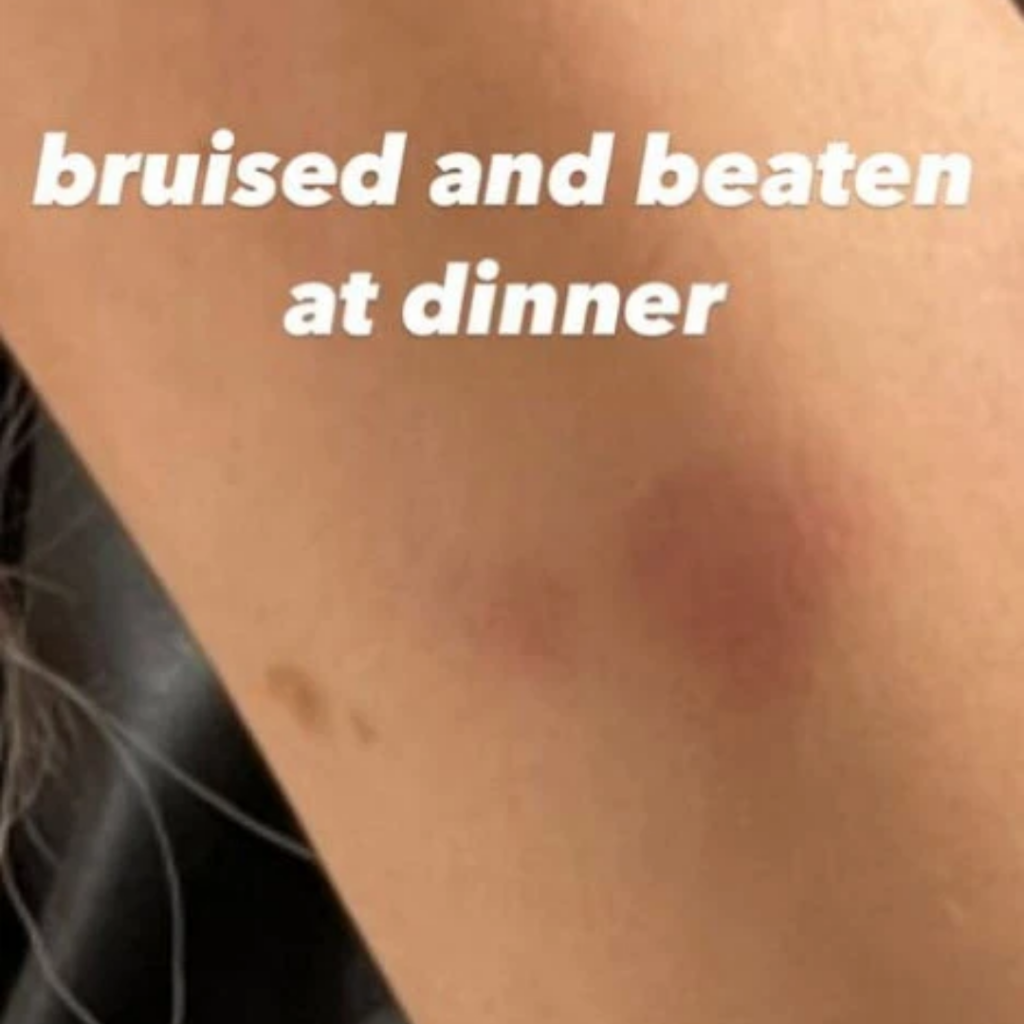 In case you forgot, this is not Farrah's first brush with the law, or alleged assault on an employee. 
Back in 2018, Farrah was arrested for allegedly hitting an employee of the Polo Lounge at the Beverly Hills Hotel. She was banned from returning to the premises, and reportedly signed a plea deal to have the battery charges dropped.
She then was ordered to serve two years of probation, 5 days of community service, and to participate in anger management classes.