Former Teen Mom star, Farrah Abraham has had ever changing looks since the beginning of her reality tv journey.  She started out looking like your typical teenager, but now she is looking like someone totally different. tFans are claiming she is trying to make herself look like mega reality tv star, Kim Kardashian.
Farrah recently took to Tik Tok to share a video of herself doing a "stocking stuffer" guide for tweens.
In the video, Farrah can be seen promoting a company called Petite n' Pretty that has a makeup and skincare line.
Fans couldn't care less about the product she was promoting, but they couldn't help but notice that Farrah was looking a lot like another reality star, Kim Kardashian.
One said:
"She tries way too hard to be a carbon copy of Kim K."
Another said:
"I'm trying so hard to visualize her old face and accent but its sooooo hard… what the actual f**k Farrah
Farrah's lips had a noticeably larger pout then usual and even her mannerisms in the video were very Kim K like.
See for yourself below: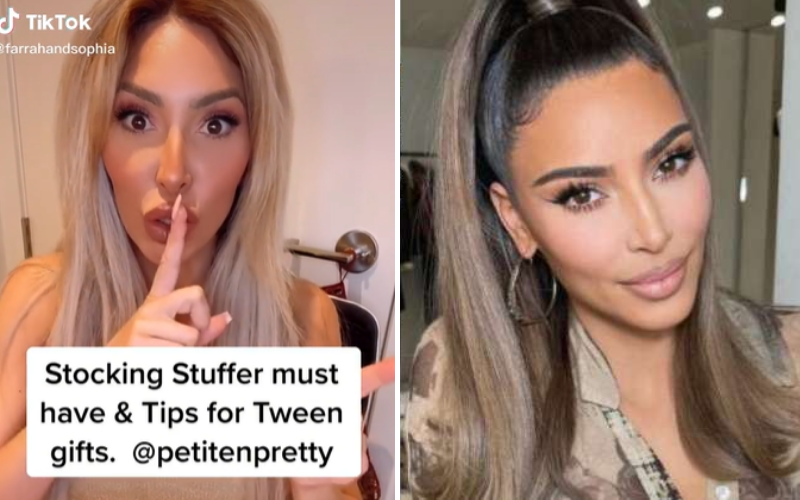 Farrah has never been a stranger to plastic surgery and body enhancements, but fans think she might have gone a little too far this time.
Fans are saying that Farrah has so much lip filler now that she looks "deformed".
One said:
"This is really sad! Whoever is telling Farrah this looks good is lying to her. Whoever is doing this to her should lose their licensing."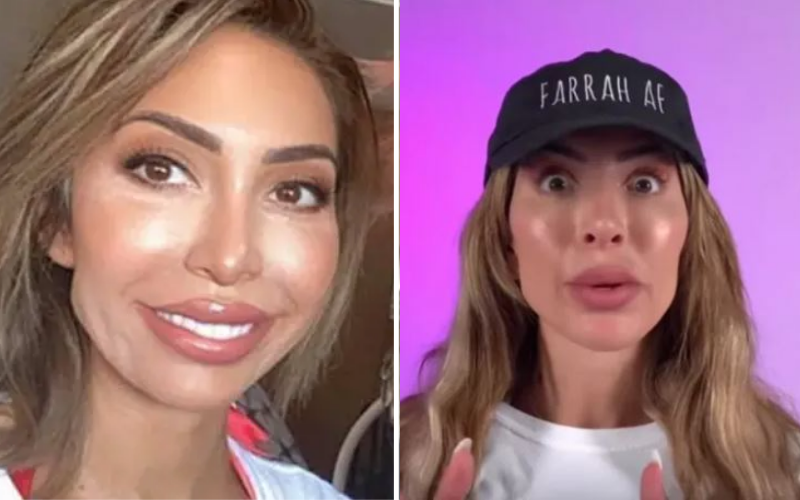 Another added:
"Bottom lip looks absolutely awful and destroyed, she looks deformed."
And yet another chimed in:
"Farrah is doing this to herself. It looks ridiculous and it's really sad to see her change so much."
Farrah hardly evens looks like that same girl we met back on 16 and Pregnant.