Farrah recently gave an interview in which she revealed that she will be checking into rehab following what she calls "trauma" and "difficulties" from her recent arrest.
Farrah told The Ashley's Reality Roundup that she plans to attend a 28 day rehab program at a treatment center in Texas and that she wants to share her mental health journey with others in hope of breaking the mental health stigma.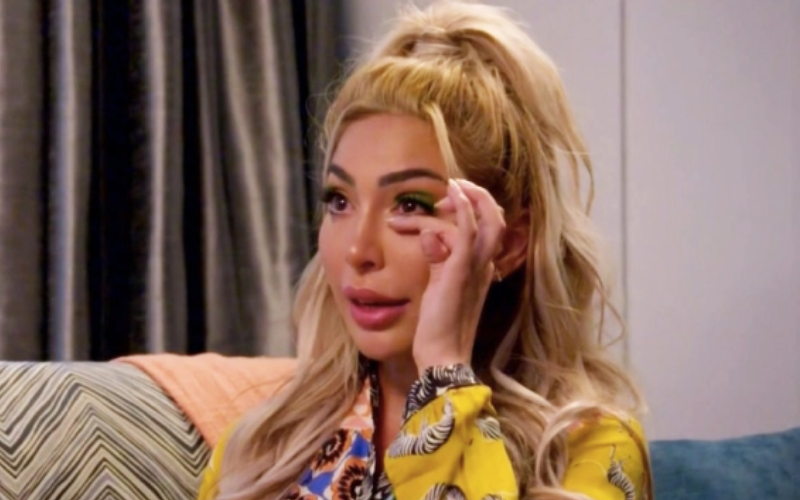 She said:
"I look forward to sharing that journey with others and I hope there's just less taboo about taking care of your mental health when we are experiencing a lot of trauma and difficulties in our world right now."
You might remember that last month, Farrah told reporters tearfully that she was planning on moving out of California and also revealed that she is "afraid to go out in public" after her arrest because she believes she was severely mistreated.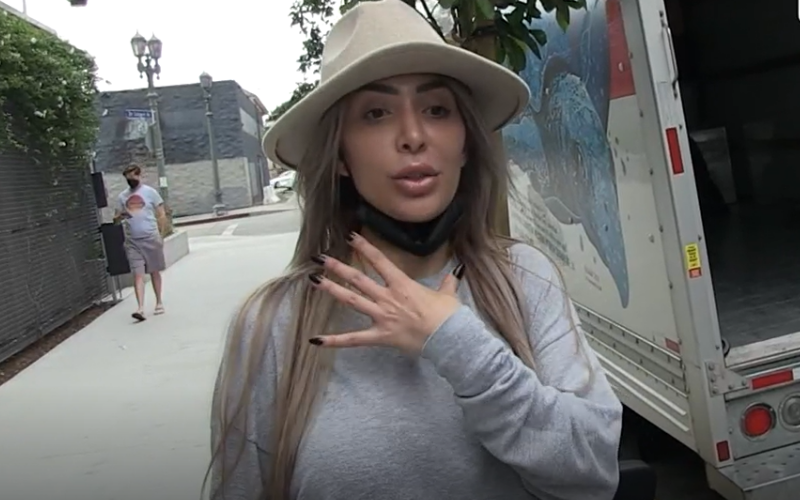 She said:
"I was recently kind of actually attacked, and illegally cuffed to some guy and im trying to stay positive but I was really suicidal this week. It's just sad losing function…".
At that time, she also told reporters that she had suffered long term injuries that stemmed from her arrest.
She claimed that she has "no bodily function on her upper right side" of her body. She reported that she is undergoing physical therapy to correct the issues and she is hopeful that she won't require surgery.
She said:
"You can't illegally cuff someone and then basically break their arm, tear everything, and it is severe.  I hope I don't have to get neck surgery and shoulder surgery and I'm working really hard on my physical therapy."
You can see that full interview below:

In case you didn't know the full details about Farrah's arrest, here it is.
According to eyewitnesses, Farah was assaulted in the club by what's being described as a "Farrah hater", which caused Farrah to become hostile. This led to her being asked to leave the club on her own. She refused to leave on her own accord and even went as far as allegedly slapping the security guard who was asking her to leave.
From there, someone apparently called paramedics and when they arrived Farrah became even more agitated and aggressive that then police were actually called to the scene.
It got really interesting when someone supposedly made a "citizen's arrest", and it's assumed that this person was the security guard that she allegedly slapped.