A Teen Mom Fan leaked a post on Twitter from Farrah Abraham's Only Fans account, and OMG it is so much dirtier than you could ever imagine. I mean, we all know she is a true porn star and into all that stuff but this will blow your mind.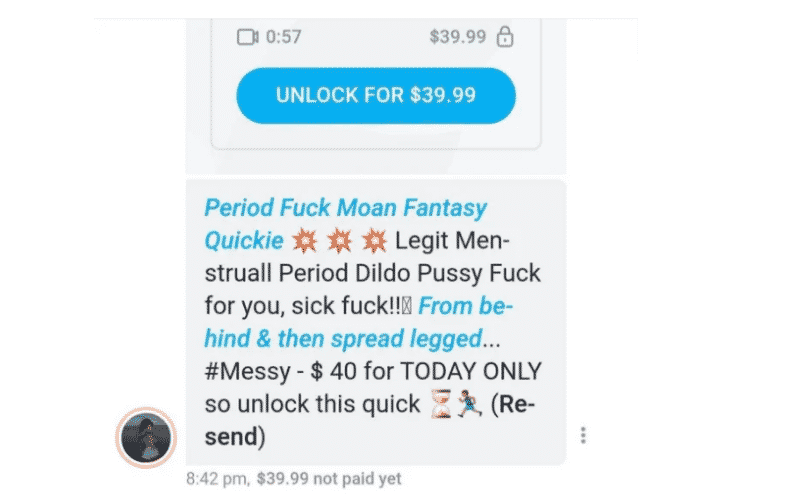 Farrah first broke into the adult scene in 2013, when she appeared in a film called Farrah Superstar: Backdoor Teen Mom.   She then made a sequel to that a year later. She reportedly sold the sex tapes for over a million dollars to Vivid Entertainment. Those films helped propel her even further into the sex industry and she even had a stripping residency in Austin, TX that earned her almost another million.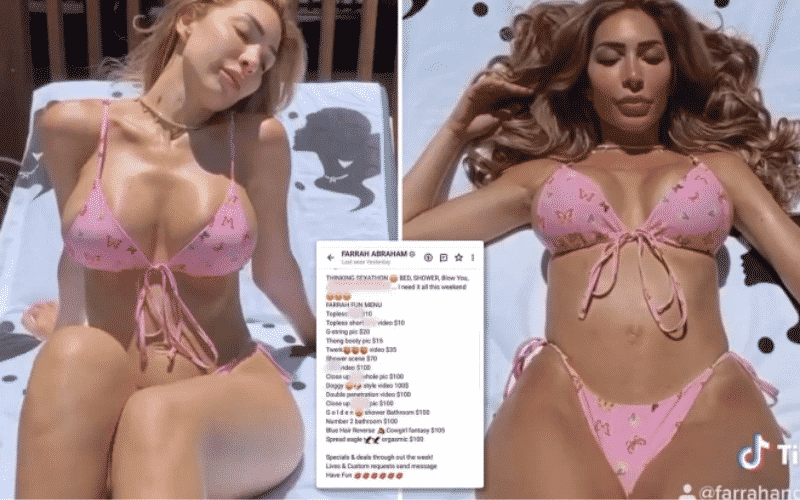 Farrah has had a ton of other endorsement and sponsorship deals, but when Only Fans came about, she was quick to hop on that band wagon too. She reportedly offers a variety of videos to followers, such as  "anal," "double penetration," and even "golden shower bathroom." She will also do a "blue hair reverse cowgirl fantasy" for $105. I'm not even sure what that is, but feel free to google that yourself.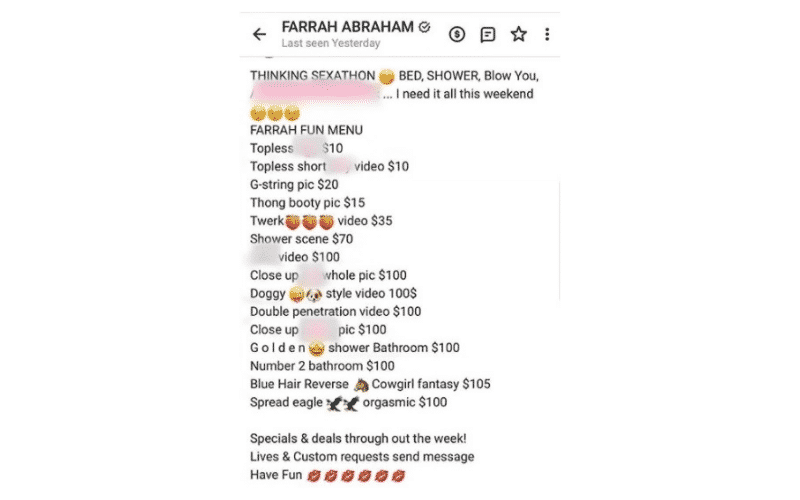 Teen Mom fans sure had a lot to say about what she offers.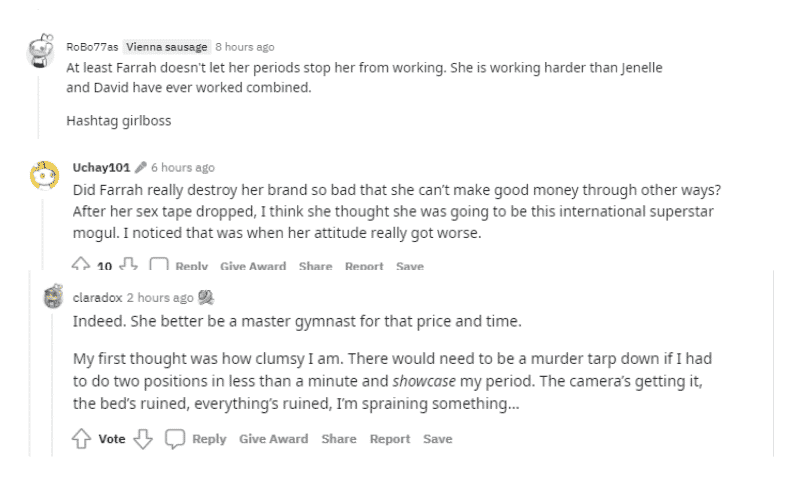 I mean, I guess what can you expect from someone who would hit their daughter in the face with a vibrator? Yes, she really did that in a Tik Tok video and then claimed it was a "trend". Farrah sure has an interesting way of parenting.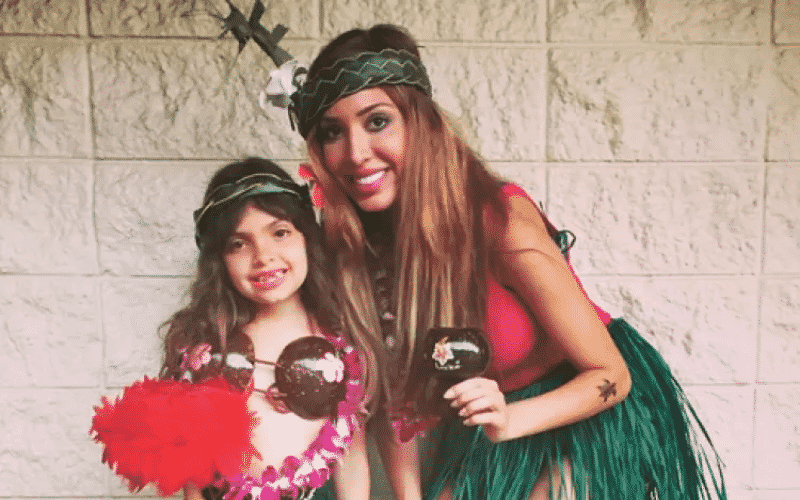 Not for the faint of heart, that's for sure, but Farrah seems to be making a killing on Onlyfans. Its only costing her her dignity and her daughter's mental health.