We have all seen small glimpses into Teen Mom star Jenelle Evan's backyard, but we have never seen it like this. Jenelle gave viewers a better view of the backyard while she prepared for a Father's Day celebration.
Jenelle made a bunch of posts to Instagram showing her her two kids, plus her husband David Eason's daughter playing in the backyard and enjoying the pool area. Everyone looks to be having a good time.
Jenelle posted a photo of the whole family and captioned the post with a sweet blurb about how loving David is.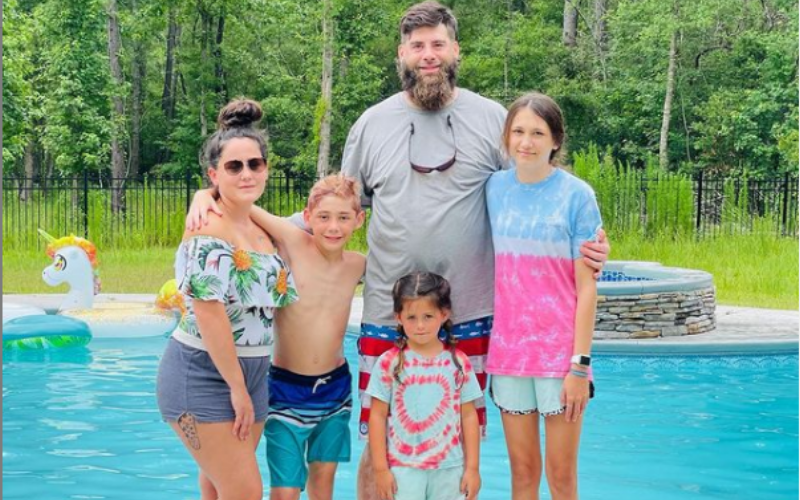 The caption read:
"#HappyFathersDay ! To see how loving you are to our family is so amazing to me, compared to my bio dad. I didn't know what it was like having a family until I met yours. You're not only the step-dad but the one that stepped up. Our love for you is endless and I wouldn't want it any other way. ❤️✨"
In the pictures posted, the pool actually looked pretty clear and blue. Fans have trolled her repeatedly for posting photos in which you can see the pool looking nasty and green in color. They've gone as far as to call the couple's land "the swamp".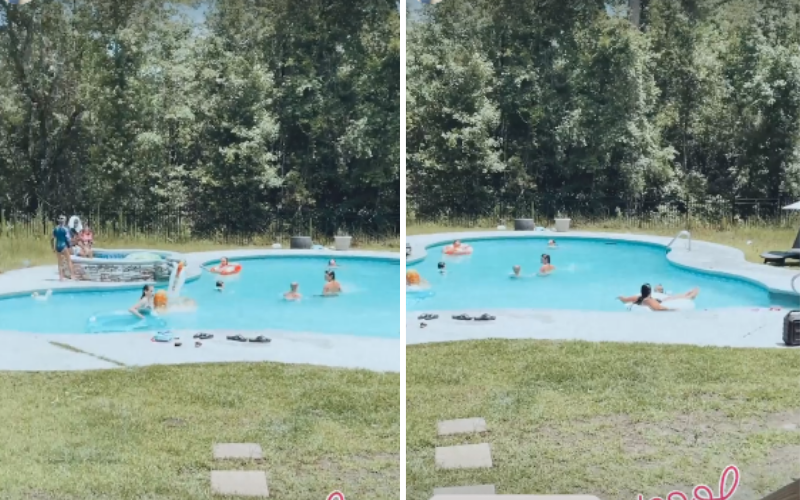 Jenelle also showed off a picnic table set up she has with an umbrella and a couple of blue plastic Adirondack chairs set up nearby. Wonder what's in the mysterious briefcase on the picnic table.
You can also get a peak at her sweet hot tub that surrounded by stone.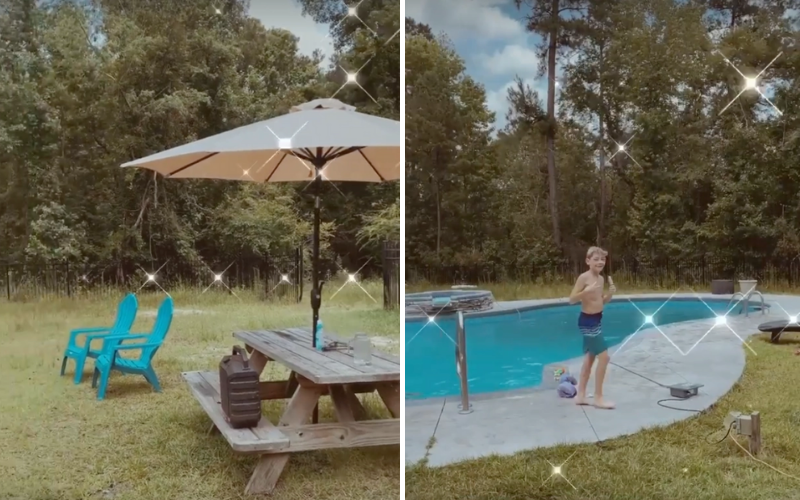 In the past, Jenelle shared a drone photo of their land and you could see the backyard a but nothing in great detail. At the time, she wanted to prove that she was not breaking the law and did indeed have a fence around her pool.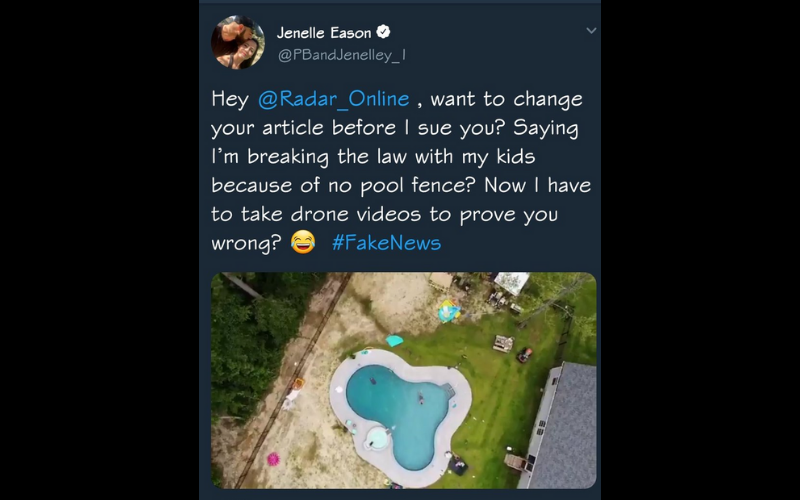 Jenelle shared a photo of just her and David. He was wearing an interesting hat in the photo, which Jenelle had tagged as hemlockhatco in the photo.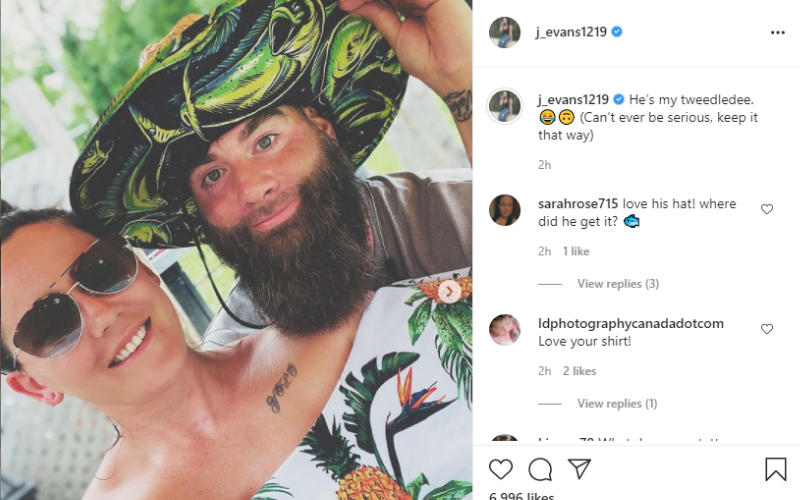 David wasn't seen in enjoying the pool in any of the pics, but Jenelle said he was gardening and did share another photo of him later that night. He appeared to be maybe fixing the umbrella.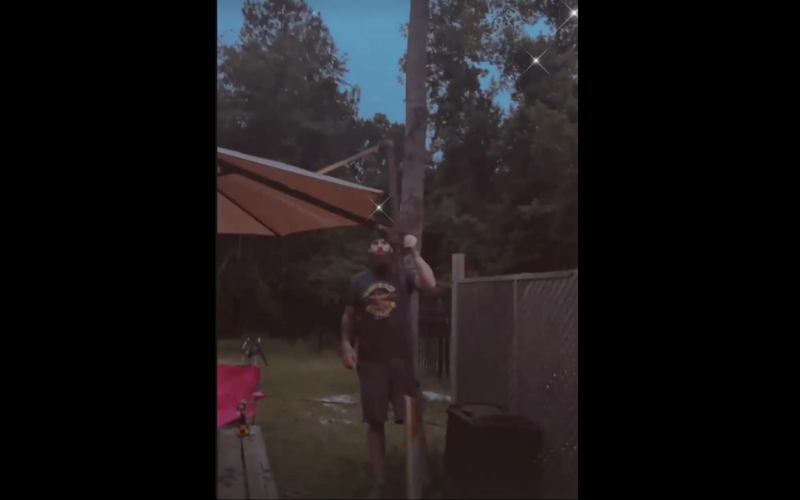 Looks like everyone in the family had a pretty good Father's Day.