Some of the Teen Mom and Teen Mom 2 series stars are wonderful mothers and others not so much.  How would you rank them? Here are our rankings for the top 3 worst moms on the shows.
3. Jenelle Evans
Jenelle Evans has struggled with her parenting skills from the very beginning. When her first child, Jace was still a tiny baby, Jenelle was out partying and leaving Jace home with her mother, Barb most nights. Jenelle got into plenty of arguments with Barb over her lack of parenting and eventually she ended up signing over custody of Jace to her.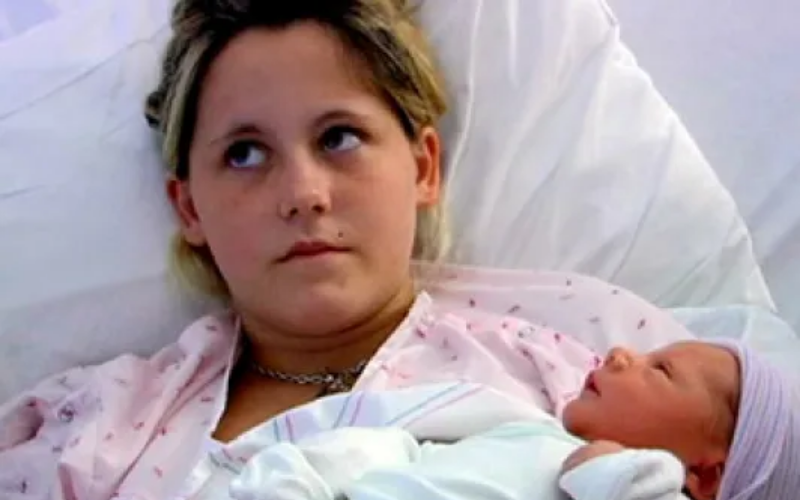 Jenelle then proceeded to go down a dark path of bad behavior such as drug abuse and  lots of arrests.
In 2013, Jenelle met Nathan Griffin and the following year they welcomed her second child, Kaiser. The bad behavior continued.
Then in 2017, Jenelle became a mom for the third time when she and now husband, David Eason welcomed their daughter, Ensley.
Unfortunately, Jenelle is still currently criticized heavily for her parenting skills. Jenelle is constantly shamed for her excessive drinking habits, as well as "ignoring" her kids to be on her phone.
Jenelle was also criticized recently for letting her daughter wear socks with marijuana leaves on them. Jenelle thought the picture of her daughter was funny because she had dressed herself. Fans of course disagreed. She was also criticized for not properly buckling Ensley into her car seat.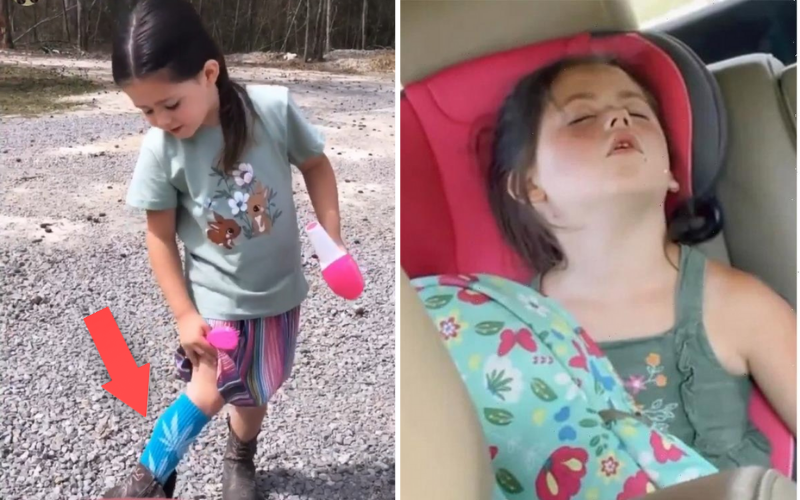 Both Jenelle and David were bashed recently when David showed a video of the family's home and how it had been destroyed by their children. In the video, walls, doors, and furniture had been colored on and defaced by their kids.  Fans couldn't believe that the couple had let the kids do that and had not better supervised their children.
And to note, Jenelle still does not have custody of her first child, Jace who is now 12 years old.
2. Farrah Abraham
Farrah Abraham herself, had a difficult childhood and a poor relationship with her parents, so who would assume that she would be an excellent parent? Farrah tried her best early on and took her daughter, Sophia away from the traumatic environment she grew up in.
Later on, things started getting weird.  
When Sophia was just 4 years old, Farrah decided she needed to take a break from little Sophia.
Farrah said:
"It's healthy that we have a break."
"She has her own life and is doing her own thing, and I'm doing mine."
These days, a quick google search with bring up a slew of crazy Farrah parenting fails.
You could also take a glance at Farrah's Instagram and see various photos of her dressed scantily with Sophia next to her, or even worse, twerking with her in a video.
Most recently, Farrah was bashed for bringing 12 year old Sophia to an inappropriate yacht party in Mexico. Farrah shared a video of her and friends drinking and partying and clearly Sophia was the only kid on board.
In one of the clips, Farrah can be seen in a skimpy white bikini with three men and poor Sophia, all holding up drinks to cheers.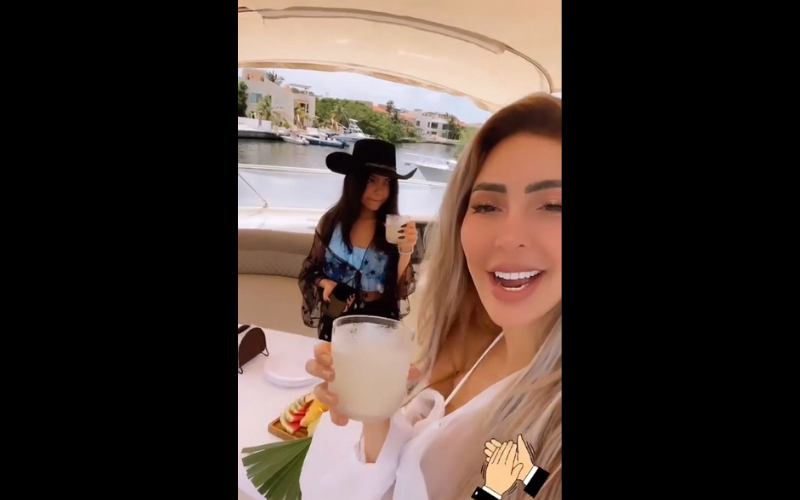 1. Amber Portwood
We all know that Amber suffers from some mental health issues, so she's deserving of some compassion and understanding at times, but sometimes its just hard to let go of the fact that she is also a violent and abusive partner and possibly parent.
Who can forget all the times she assaulted her daughter's father, Gary, most often in front of Leah.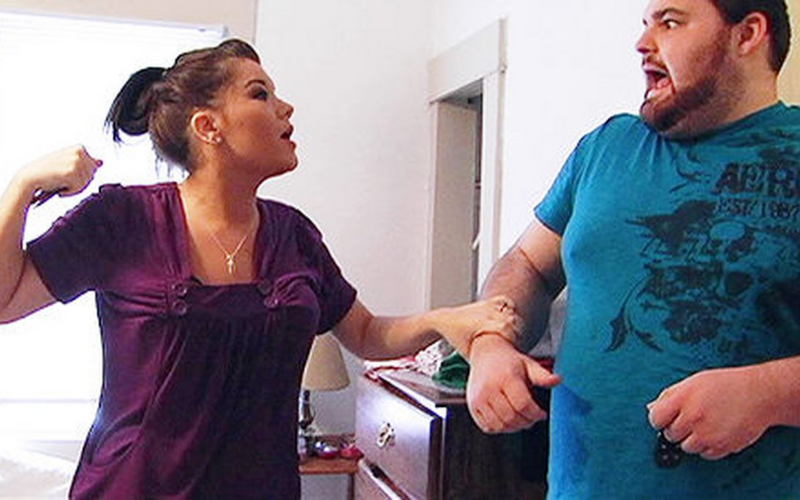 Amber spent some time in jail when her daughter Leah was little, for drug related charges and failing to do court mandated rehab.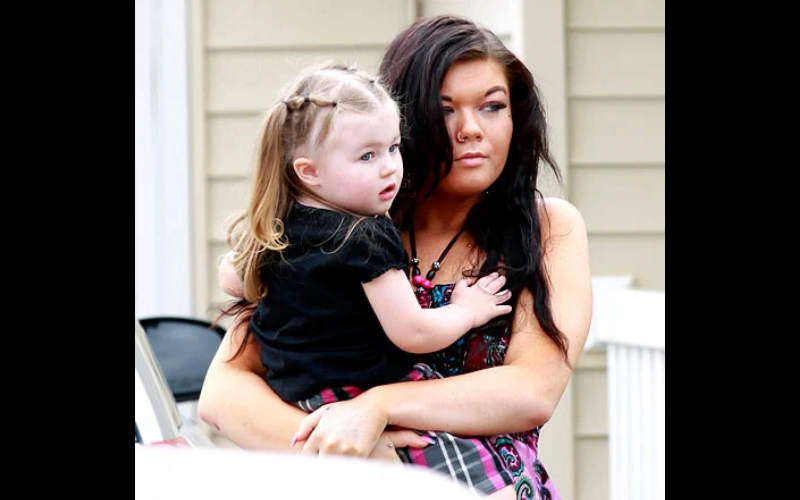 Amber became a mom for a second time around with then fiance, Andrew Glennon.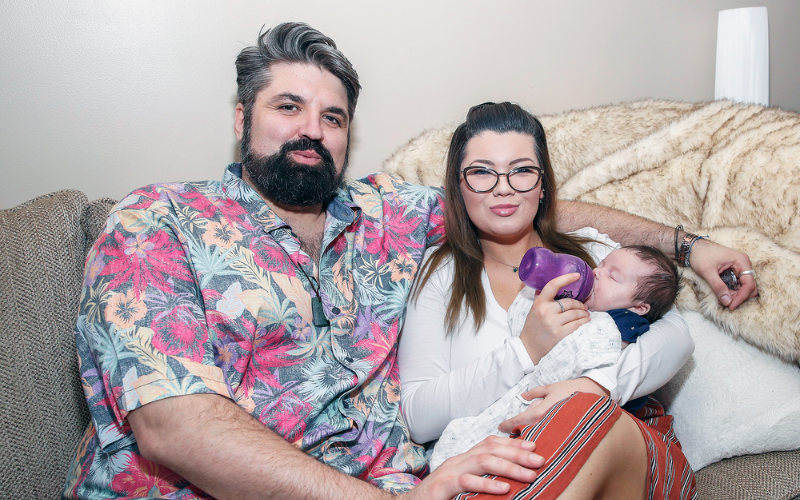 Their relationship was traumatic and short lived after Amber attempted to attack Andrew with a machete while he was holding their infant son. She was charged with two counts of domestic battery and one count of criminal recklessness with a deadly weapon.
Most recently, her daughter Leah stated that her stepmother, Kristina has been more of a mother to her than her own mother has been.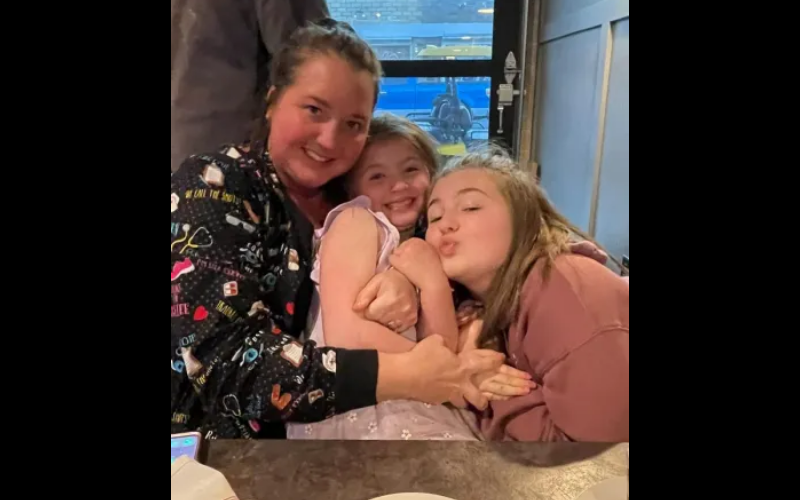 "I've grown up — well since I can remember because I was 4 when Kristina came into my life — I've grown up with the fact that Kristina is my mom."
She also added:
"Being a mom isn't like 'Oh my God I just gave birth to this child. I'm a mom.' It's taking care of that child and like actually being the mom of that child," she added. "I know that there's always going to be this hole where there should have been something else."