Jenelle Evans and her husband David have had an up and down relationship since the beginning, but usually Jenelle denies any issues. On a recent episode of Teen Mom: The Next Chapter, Jenelle admitted that she and David are having some serious issues in their marriage right now.
Jenelle attended a party with a bunch of other Teen Mom stars, hosted by Briana DeJesus and while getting ready for the party with the girls, Jenelle made some serious confessions about her marriage.
As Jenelle was getting her hair straightened by fellow Teen Mom star, Jade Cline, Jenelle opened up about her relationship with David.
Jenelle first said, "I'm so tired right now, so I need this to wake me the hell up" as she sipped on a mixed drink from the girls.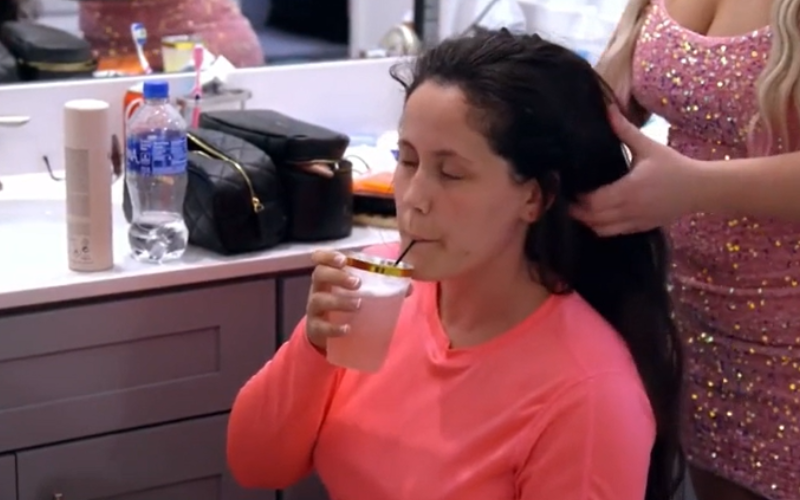 One of the girls asked Jenelle:
"How has life been? Whats going on?"
To which Jenelle replied plainly:
"Life's been good. Well, not really."
She then continued:
"Me and David, yeah, we haven't been getting along lately. It's just on and off and it's just the fact that – I don't care if I share this with any of you either. But it's just the fact that, you know – which everyone knows, he doesn't have a job. And it's like, I'm sitting here providing for everyone for years and it's still the same way."
Briana then jumped into the conversation, saying: "Thats so hard…" and "It's a lot!"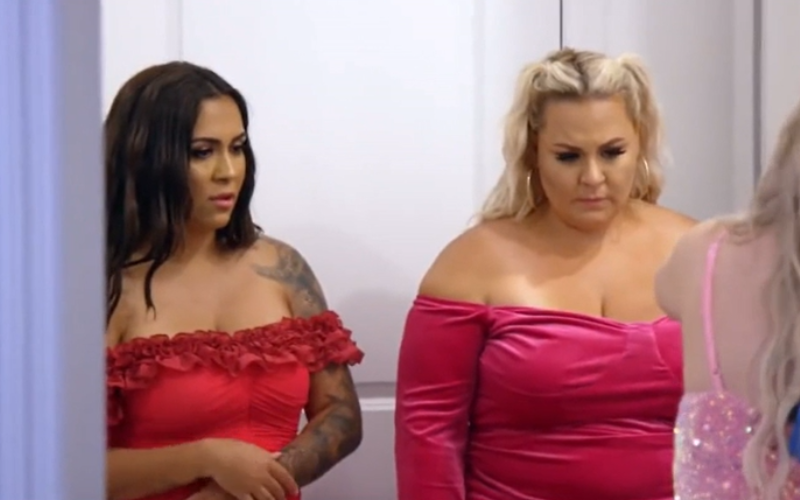 She also asked Jenelle about who takes care of the kids and Jenelle responded:
"Ensley's home with me 24/7. She doesn't start school – she's not in daycare so she stays with me all the time and I've been telling David, like, I need a break."
She finished the conversation by admitting: "I needed to get away."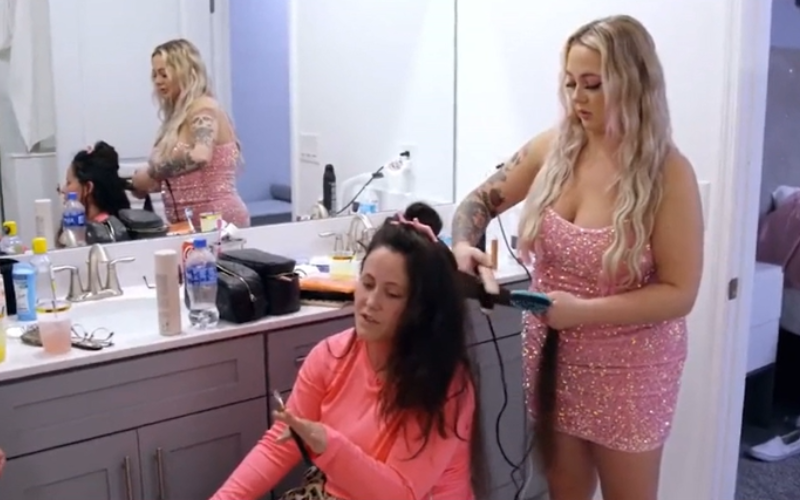 Teen Mom fans have been begging Jenelle to leave David since the beginning of their relationship and Jenelle's confession is adding to their concerns.
One fan commented:
"This is sad as hell, he has her so isolated. Like she clearly has no one else to talk to. Getting away like this probably reminded her what life used to be like BD (before David). She's so codependent at this point that she's doing OF (OnlyFans) instead of kicking his ass out and going back on MTV."
Another worried fan added:
"When she gets away from him, like with these girls, she probably realizes how bad things are. But David has ruined everything for her, and is dependent on him in a way. She really needs some hard-core therapy. She needs to get the kids and animals safe, and check herself into a rehab for trauma and drugs."
Most fans suspect that Jenelle will continue to put on a happy face and act like everything is fine, despite the fact that she is unhappy in her marriage.