Jenelle Evans took to social media to share some sweet photos of her kid's first day of school and fans had tons of thoughts about it, from her little twin to her "gross" school lunches.
Jenelle shared some cute pics of the morning of the first day of school.
She captioned the post:
"I'm not crying, you're crying! All my babies are officially in school now 😭📚💗 #FirstDayOfSchool"
The first picture in the post was of Jenelle with her youngest two children, Kaiser (8), and Ensley (5).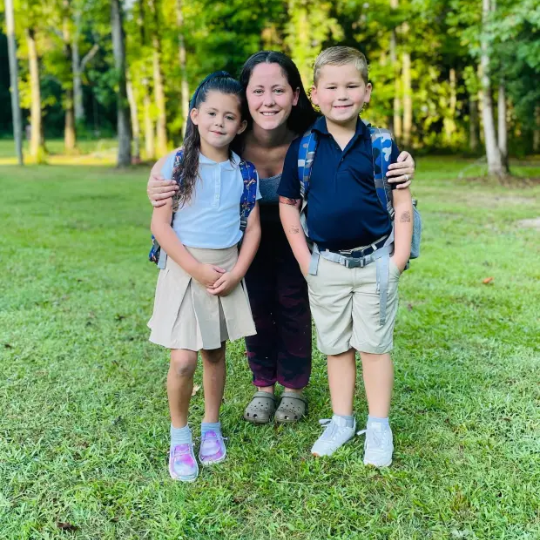 You can see Jenelle is rocking a tank top, pair of sweatpants, and some crocs, while the kids are wearing their school uniforms and backpacks.
The next two photos in the post were of Ensley and Kaiser smiling with their arms around each others shoulders and were identical.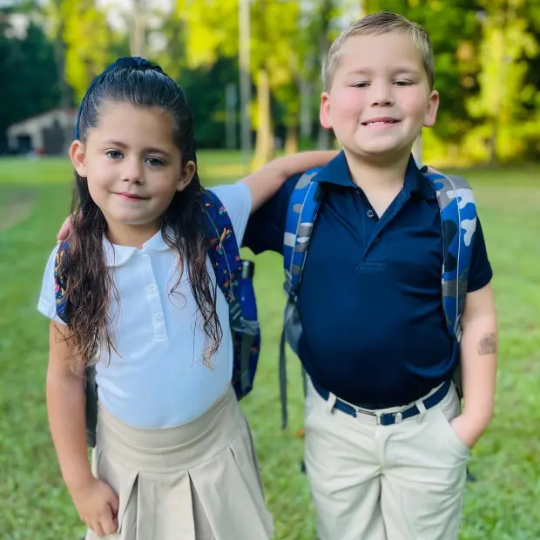 Ensley had her long, brown hair half up as she looked into the camera, and Kaser had a hand in his pocket and you could also see an old temporary tattoo on his arm.
Of course fans flocked to the comments and to Reddit as they do with anything that Jenelle posts.
Fans couldn't help but notice was the resemblance between Jenelle and her daughter, Ensley, and Kaiser and his father, Nathan Griffin.
One commenter said:
"Omgggg she is an exact copy of jenelle!!!!"
Another added:
"Mini Nathan and Jenelle"
Another fan hilariously commented:
"If Nathan and jenelle met in primary school"
You've got to admit, the resemblance is kind of uncanny.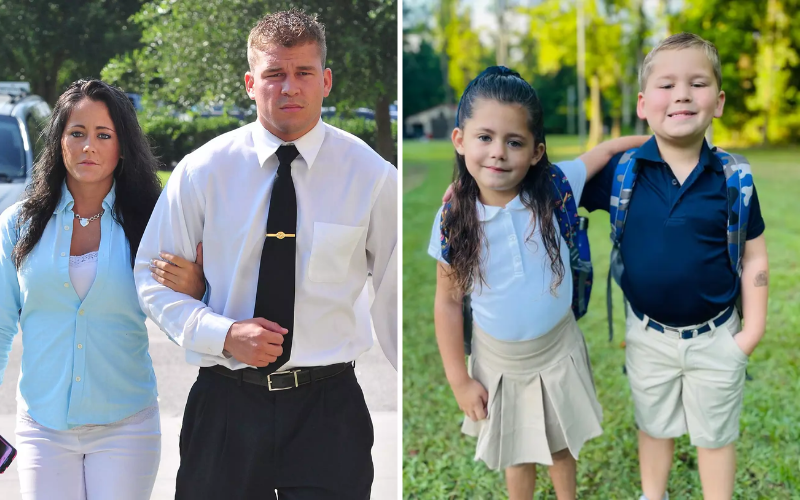 Jenelle also took to Instagram to share a video of herself and David making lunches for school for Ensley and Kaiser.
Jenelle showed herself fresh from the shower as she told followers that David was making the kids' lunches for school.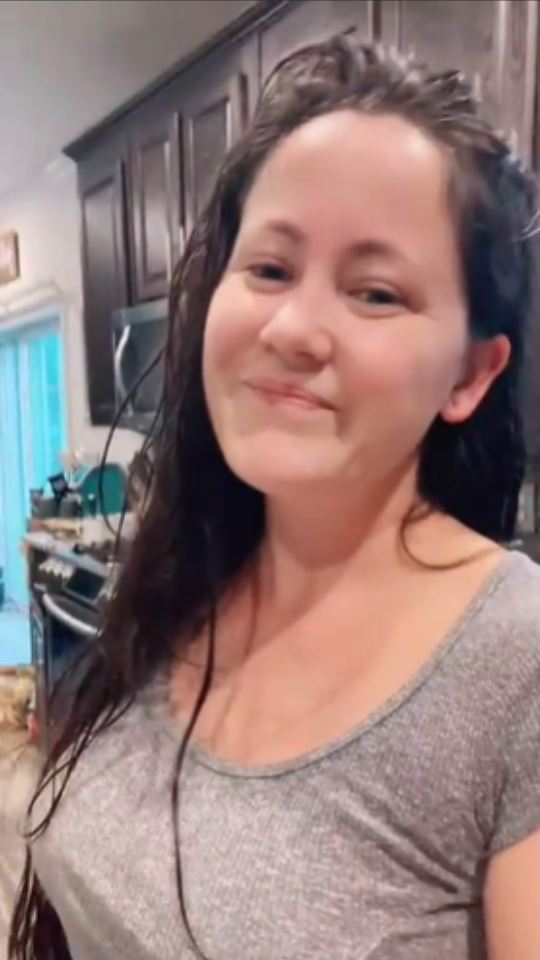 Jenelle told viewers:
"So far we got these noodles that we cooked last night, with pasta sauce and some oranges. Chocolate chip muffin, and some bread to go with our pasta."
David clarified that it was "toast", not bread.
You could also see small bags filled with popcorn on the counter and Jenelle showed off the kids' water bottles.
Jenelle concluded the video by saying:
"That's what we pack our kids, if you don't like it, too bad 'cause they do!"
Fans were appalled with her "healthy" lunch choices for the kids, despite her telling them she doesn't care what they think, they still voiced their thoughts.
One commenter said:
"They way they're so proud of packing absolute quick fix junk for their lunch too……they could've had school lunch and gotten better quality than that."
Another said:
"This is just sad. Have her kids ever eaten proper, fresh vegetable or fruit?"
And another added:
"Of course the kids like it. It tastes good. Your job is to give them nutritious food."
Another just plain feels bad for the kids:
"Ew. Anything remotely refreshing or nutritious to get the kids through a long day of school? Nope. Just dried up pasta and cold toast."
Check out the video for yourself below: