Teen Mom star Jenelle Evans has been dealing with some major health issues this year and it seems things have taken a turn for the worse and she will now be spending less time on social media.
Jenelle revealed earlier this year that she suffers from a rare disorder called syringomyelia. The disorder entails a fluid filled cyst within the spinal cord. Over time, the cyst can get larger and cause an array of issues such as damage to the spinal cord, weakness, pain, and stiffness among other things. The disorder is pretty serious and can sometimes lead to paralysis.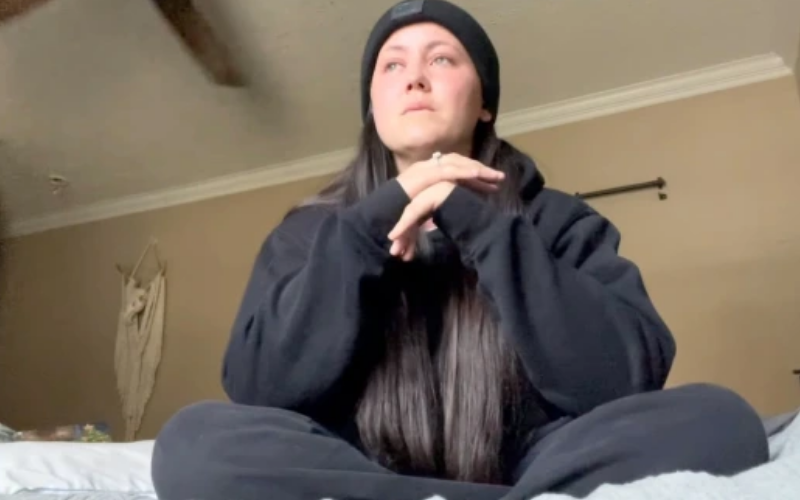 Jenelle recently took to social media to update fans on her medical condition.
She posted an image with a holiday themed background that read:
"Haven't been feeling great lately. If I take more breaks from social media just know I'm resting."
"I recently found out I have a few tumors in my spine. Some days are better than others, but most days are painful."
"I love making content but my health is number one."
She ended the post with "#PrayersPlease".
See the post below: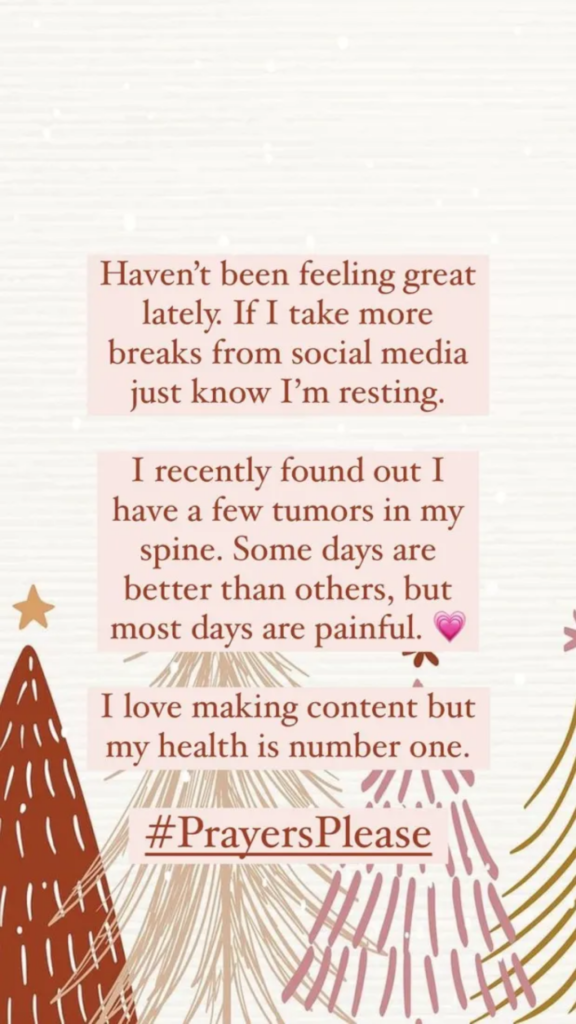 In the past, Jenelle has taken to Tik Tok and used the duet feature to commiserate with other sufferers of the disorder.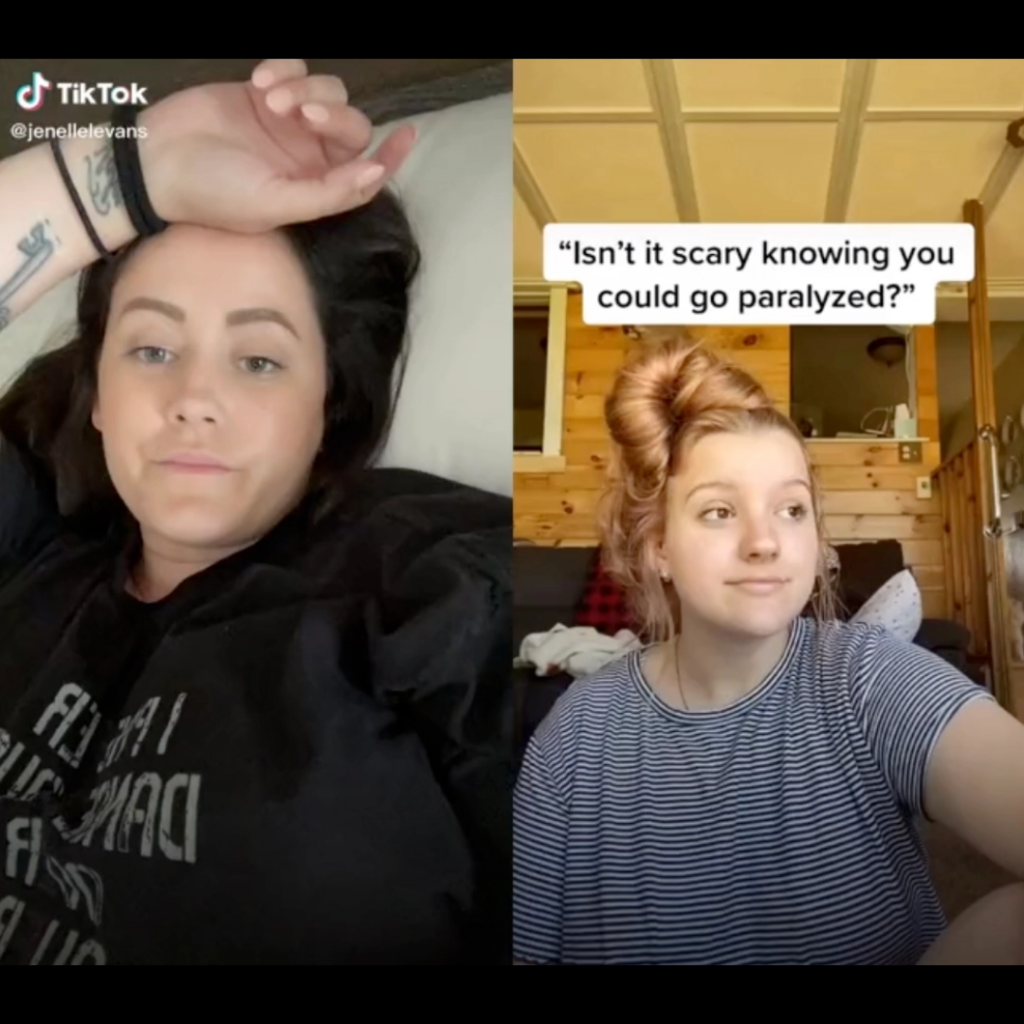 She also recently posted a video clip of herself on Tik Tok lip-syncing to an emo song that said:
"I don't need drugs, because I'm already high enough."
The caption for the video clip was, "Checkup with my #neurosurgeon."
She then wrote over the clip, what must have been what her doctor had told her during the visit:
"When you already have a growing cyst in your spine… and the doctors 'can't help you. When you become paralyzed go to the ER."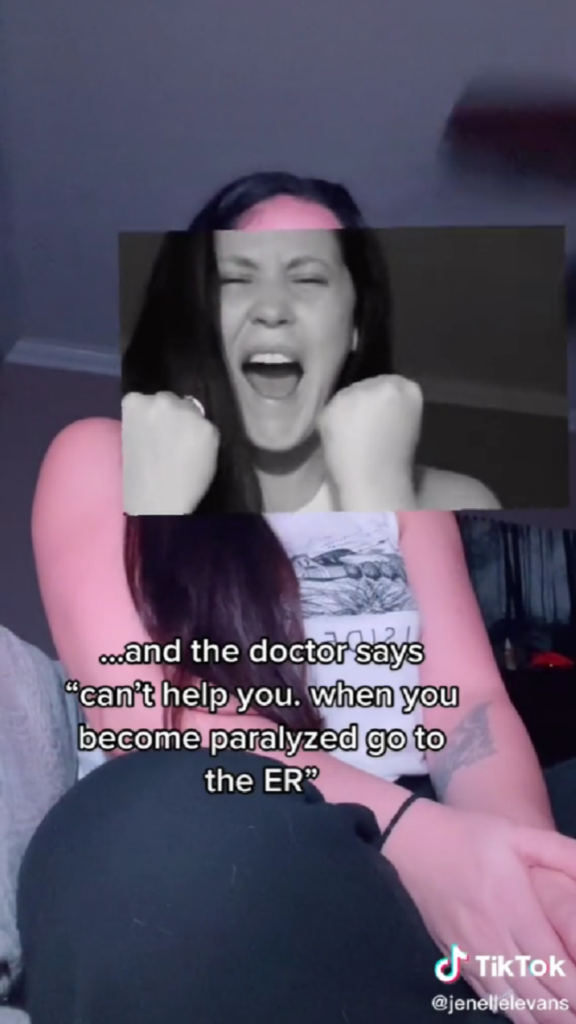 Fans were pretty concerned with the post and started commenting immediately.
One fan said:
"The scariest news a doctor can tell you, in my opinion."
Another fan was a little skeptical and wrote:
"Most doctors probably have to be cautious when treating because of your past addictions, but also, paralysis from a cyst on your spine is rare."
To which Jenelle replied:
"Well my cyst keeps growing and I have hemangoimatas on my vertebrae now that weren't there 6 months ago."
It looks like this is just the beginning for Jenelle's health battle.