It seems like Teen Mom star Jenelle Evans is always surrounded by controversy, but this time its cost her her Tik Tok account.  She was recently banned but no one knows for sure why.
Jenelle was pretty bummed that the account was banned as she enjoys posting lots of videos of herself  dancing around like she did on a post with bff, Tori shortly after her live stream was blocked.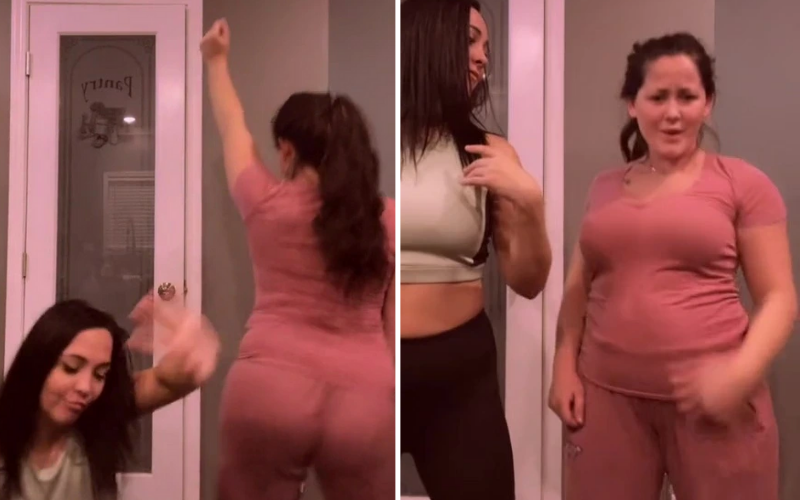 Apparently, the account was blocked and banned over alleged "violations" while she was doing a live stream with followers.
A fan told others that it was because her husband, David Eason, appeared on the TikTok live "holding a gun" in the background while Jenelle was talking. We all know David has a strong love for guns and illicit behavior.
Jenelle took to her Instagram stories to tell fans what happened after she was abruptly shut down on Tik Tok.
"So yeah, if you guys were on TikTok Live with me someone reported my video for illegal activities."
"So they banned my Live until the 13th. I submitted an appeal, so hopefully they let me go on Live soon…"
Jenelle's Instagram clips about the ban caused even more controversy.
Followers immediately took to Reddit to comment and complain about the shirt she was wearing.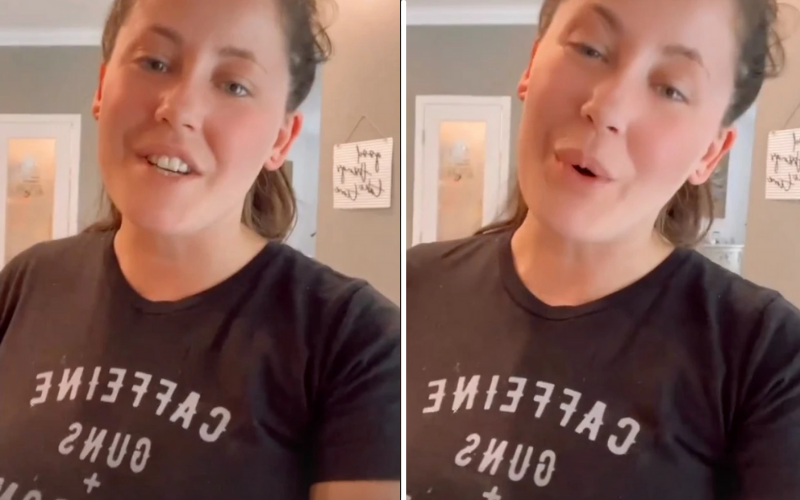 The shirt in question was a black t-shirt that read:
"Caffeine, Guns, + Freedom"
Some speculated that the shirt could have been a dig to the haters who reported her Tik Tok live.
Redditers commented:
"Why does this shirt even exist? So stupid."
"Is a caffeine gun like the alternate universe version of a tranquilizer gun?"
"This shirt makes my head hurt. Maybe I need a caffeine gun…"
Update:
Jenelle is now back on Tik Tok. The ban appears to have been temporary and she was happy to announce it all over her social media.