Jenelle Evans celebrated her 30th birthday recently and she and her husband, David celebrated with a fancy dinner date. But on the way there they stopped to get gas and took things to a whole new level by making a sexy gas station video.
Jenelle started the big day by bragging about being another year older in a series of video clip on her Tik Tok.  
She captioned the video clips:
"I'm 30 y'all. Happy Birthday to me."
In the post she lip-synced, "How old are you?!".
Somewhere along the way, Jenelle and David stopped at a gas station for a fill up and decided to film a raunchy, yet hilarious 'sexy' video.  
She captioned the video:
"Birthday gas station Tik tok 😂💀"
In the video, Jenelle wore a body hugging red dress and heeled black booties. She also wore a black jacket and her long brown hair half up.
David sported jeans and a brown button down shirt and a brown jacket for the occasion.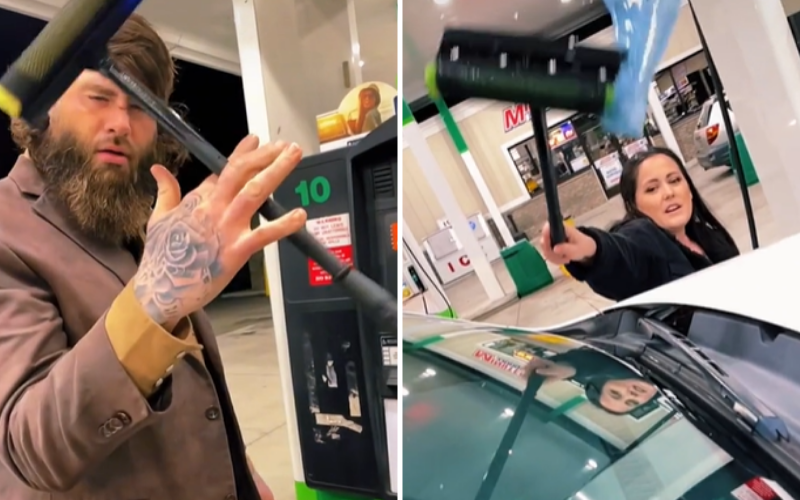 The pair took turns in front of the camera as they filled the tank, got the receipt, and washed the windshield along with making sexy gestures at the camera.
Jenelle even took the time to lean against the back of the car and twerk in her short red dress.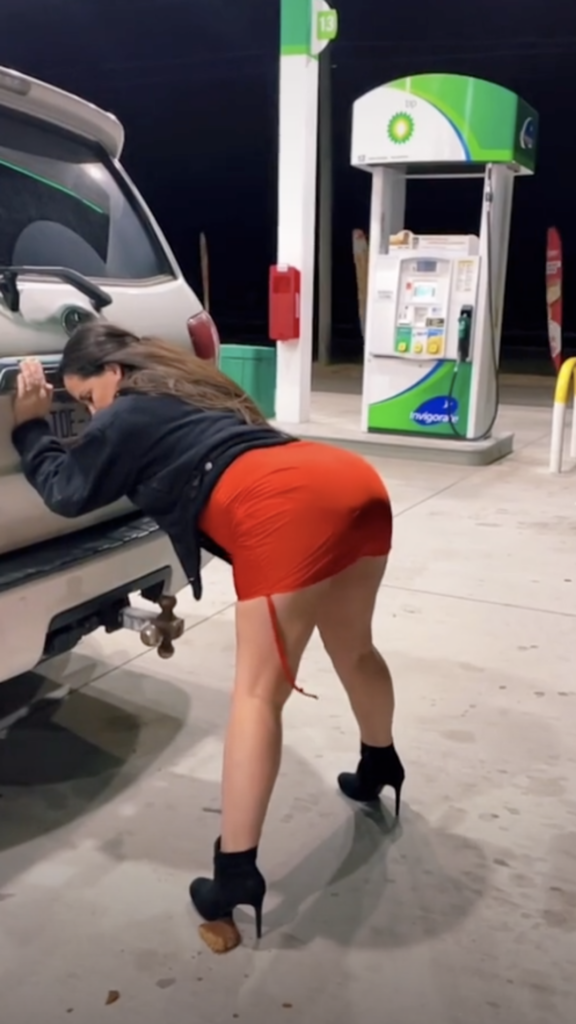 It appears that Jenelle refused to let her new diagnosis and health scare ruin her big 30th birthday.
A few days ago, Jenelle announced to fans that she now has tumors in her spine. She let fans know that this may cause her to be on social media less and that she is in a lot of pain.
She said:
"Haven't been feeling great lately. If I take more breaks from social media just know I'm resting."