Recently a clip from Teen Mom 2 resurfaced and it has Teen Mom fans up in arms and concerned again about Jenelle Evans' safety in her own home.
There was a recent thread on Reddit that shared a voice clip of Jenelle on the phone with 911 from 2019.
Jenelle can be heard sobbing uncontrollably as she speaks with the 911 operator.
In the clip Jenelle can be heard saying:
"My name is Jenelle Eason. My husband he just assaulted me. He pinned me down on the ground in the yard. I think I heard my collarbone crack. I can't move my arm."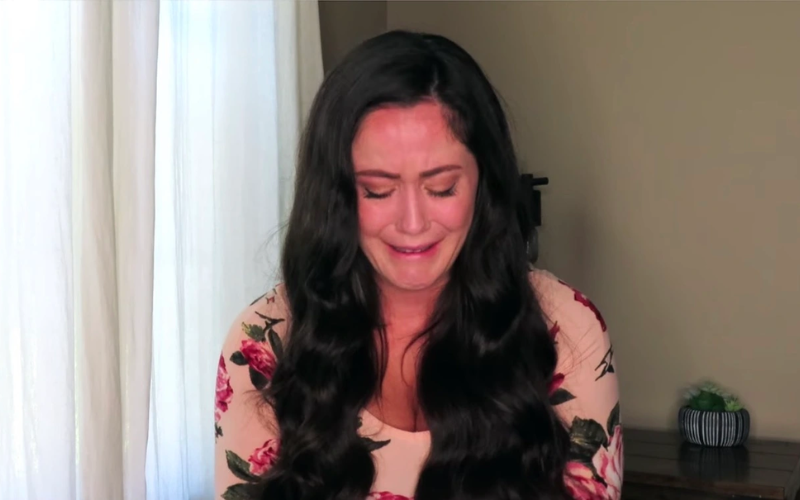 "He got violent because he's been drinking."
"I'm recovering from a surgery on Monday. I can't breath. I have four kids in the house with me right now. They're all sleeping. I don't know what to do. He left the house. I don't know what to do right now."
She then added again that her collarbone was hurting "so bad".
The 911 operator then asked Jenelle if her husband had any weapons.
Jenelle terrifyingly replied:
"I don't know what he has."
She then reported:
"My ex came back in the house. He's trying to convince me to hang up… I'm trying to defend myself."
Of course a few days later, Jenelle denied the incident and said that it was just a "misunderstanding".
When the episode aired on TV, Jenelle could be heard telling her mother, Barb:
"The night 911 was called we had a bonfire and we had all of our friends over. David went spotlighting with his friend, they were looking for deer. I called David's phone and he didn't answer, they were gone for an hour and I was just checking up on them."
"So when I called him, he wouldn't answer the phone and I was pissed off and we were drinking. All the kids were sleeping in their rooms and it was like 11:30 at night. When David pulled in the driveway, I came outside, yelling, screaming and cussing at him because I was pissed off he wouldn't answer his phone."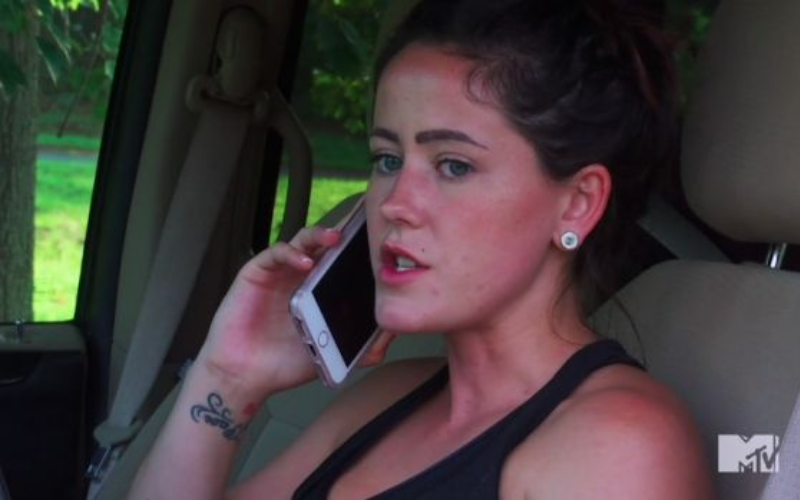 "As I was yelling at him, we were by the fire, I was basically running towards him, cussing, and then I tripped over this freaking hole. Well, he saw that I tripped, he went to go catch me and then he fell too."
"So we both fell and when we fell, he fell on top of me. So when we got back up I was crying, I was screaming, I was mad. I was like, 'You put me down on purpose' He's like, 'No, I didn't.'"
Jenelle concluded: "It was a big drunk misunderstanding on my part."
A few days later Jenelle told concerned fans:
"I know everyone's concerned about me, and I know everyone wants to know, 'Is she okay? How are the kids? Blah blah blah. Everything's fine. You know, I've been in so many domestic violence situations in the past that I would not put up with it now. So I don't know why you guys would think that I would continue to stay in this relationship if I was being abused."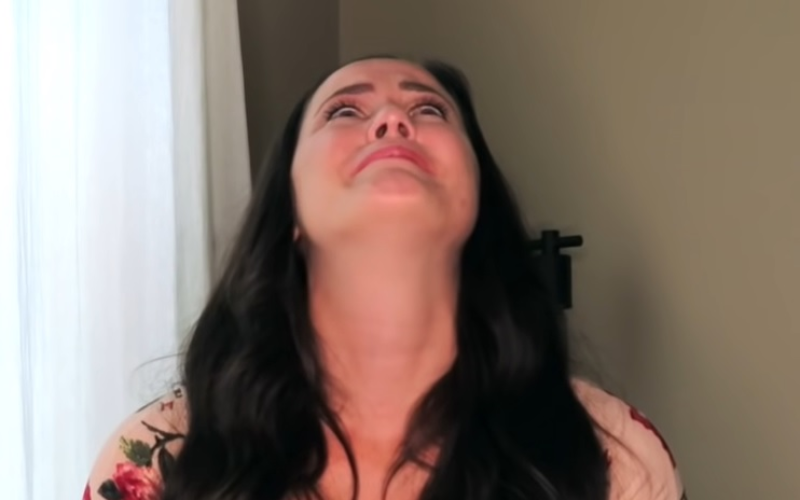 Fans are more concerned than ever about Jenelle's safety and the safety of her children.
One fan said:
"This call still breaks my heart. Not because I'm a fan bc I'm certainly not. Because she actually sounded desperate for help and scared."
Others were concerned about the kids:
"…there are multiple incidents. This is collar bone, there is also one where she's hiding in the attic while he tries to break down the door and 911 calls her out for leaving Ensley alone on another floor and there is additional recording of the pistol whip which is not a 911 call but is the scariest because you hear the kids."
"Can you believe this was public knowledge and a JUDGE returned 4 children to this sick f*ck?? I know they didn't get taken for this reason, but how does the documented abuse not factor in to their custody???"
Here the clip for yourself below: