The Teen Mom stars celebrated the holiday season with a bang. Some shared cute photos with matching pajamas, and other shared lavish gifts. Let's check out how all of your favorite Teen Moms celebrated.
Leah Messer
Leah celebrate Christmas with her new love, Jaylan Mobley and her daughters. The celebration also included Jaylan's daughter for awhile too. It looks as though this blended family is settling in nicely together, and they even included their dog in the festivities, as they dressed him in a holiday sweater and included him in photos.
Leah shared a photo of the whole crew settled in by a makeshift fireplace and a fireplace scene in the television. They all wore holiday sweaters and looked super cozy as they snuggled up together.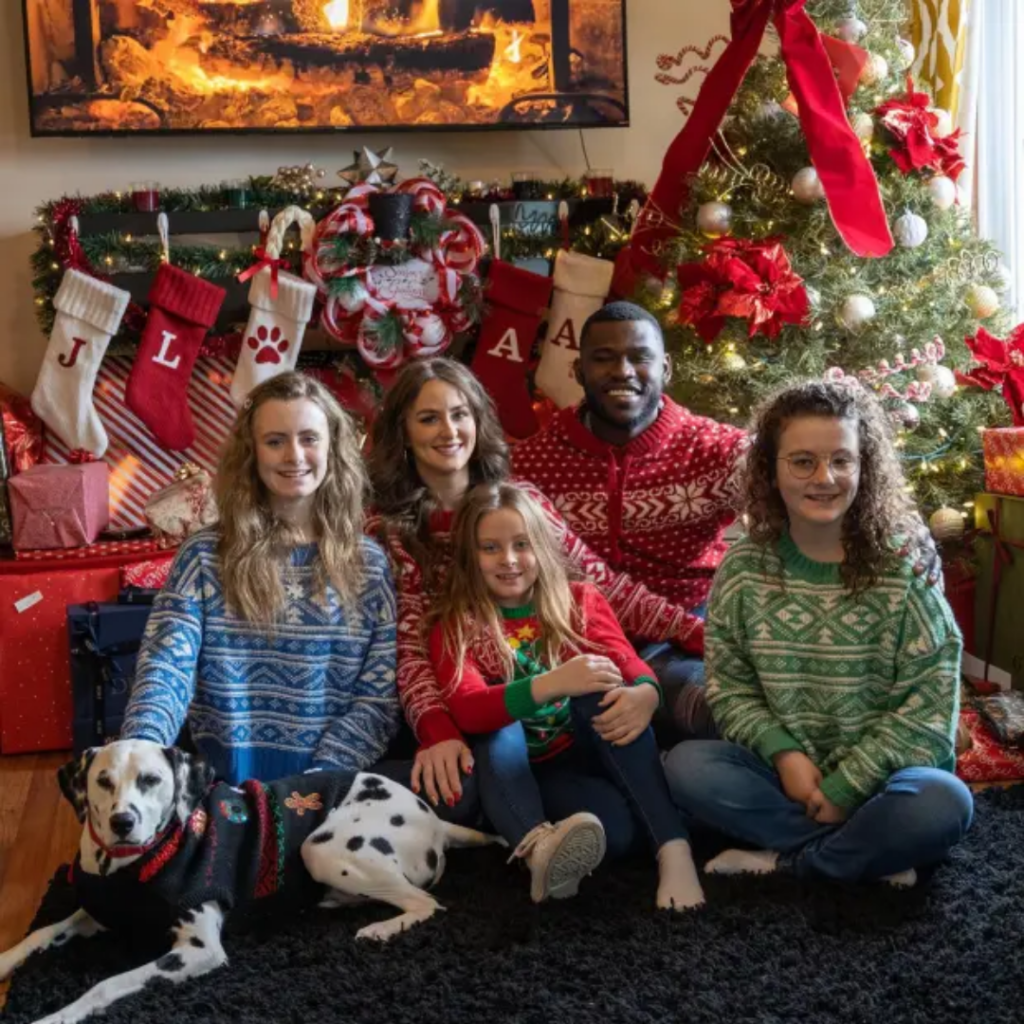 Catelynn Baltierra (Lowell)
Cate and Ty shared a video clip of their oldest daughter, Novalee getting the surprise of a lifetime. She was gifted her very own puppy for Christmas and her reaction to the gift was priceless. She was sobbing with happiness in the clip.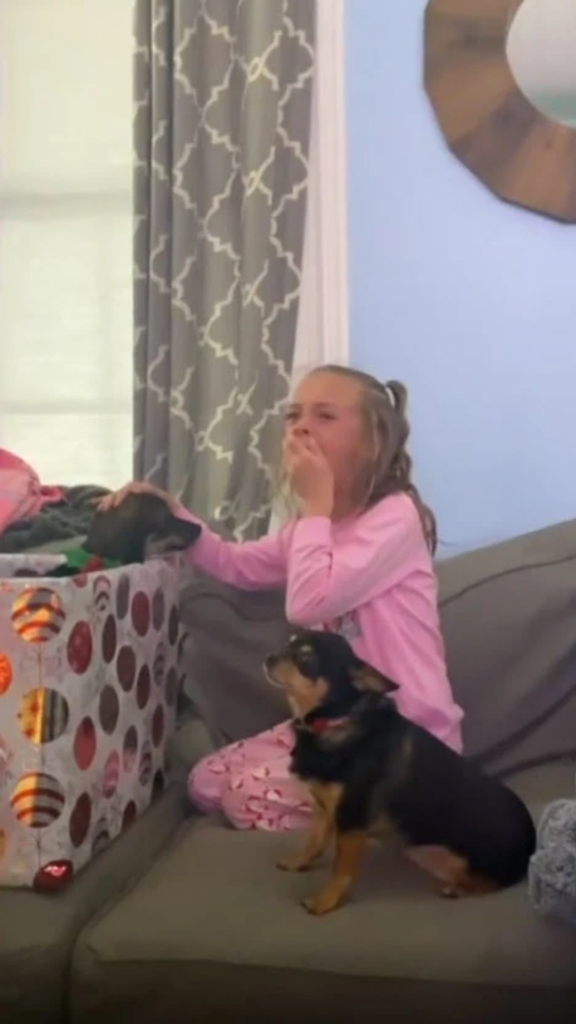 Chelsea DeBoer (Houska)
Chelsea, Cole, and the kids celebrated Christmas in cute matching pajamas. Chelsea shared a photo of the kids all making silly faces in front of the Christmas trees and simply captioned the post, "Merry Christmas".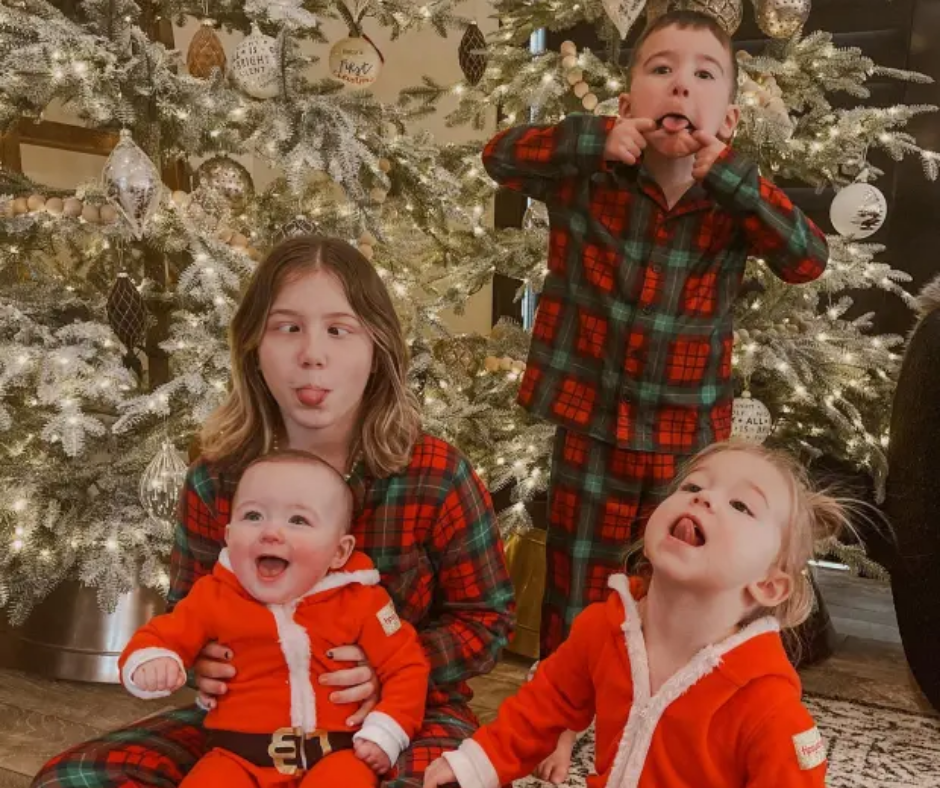 Jenelle Eason (Evans)
Jenelle took to social media in a blog to share her Christmas celebrations. She showed all the kids, including David's daughter Marissa, opening their gifts around the tree. Her son, Jace showed off a virtual reality game set he received, and her other son, Kaiser can be seen enjoying his new Nintendo Switch while playing some Fortnite. Jenelle also showed fans their Christmas dinner, grilled ribs.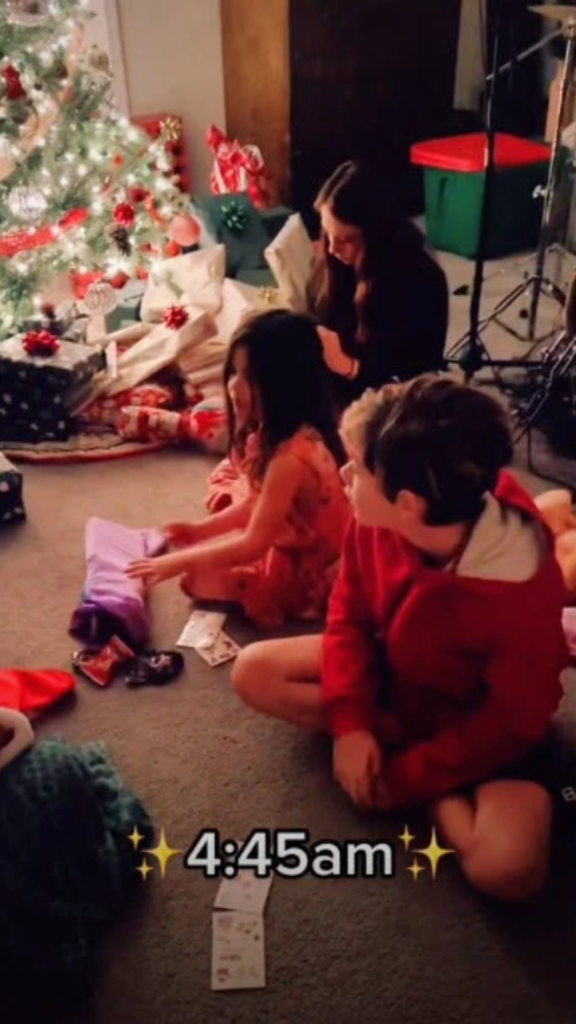 She was also excited to show off a gift from David. She wore an athletic set including a sports bra and leggings that featured marijuana leaves and a cheetah print.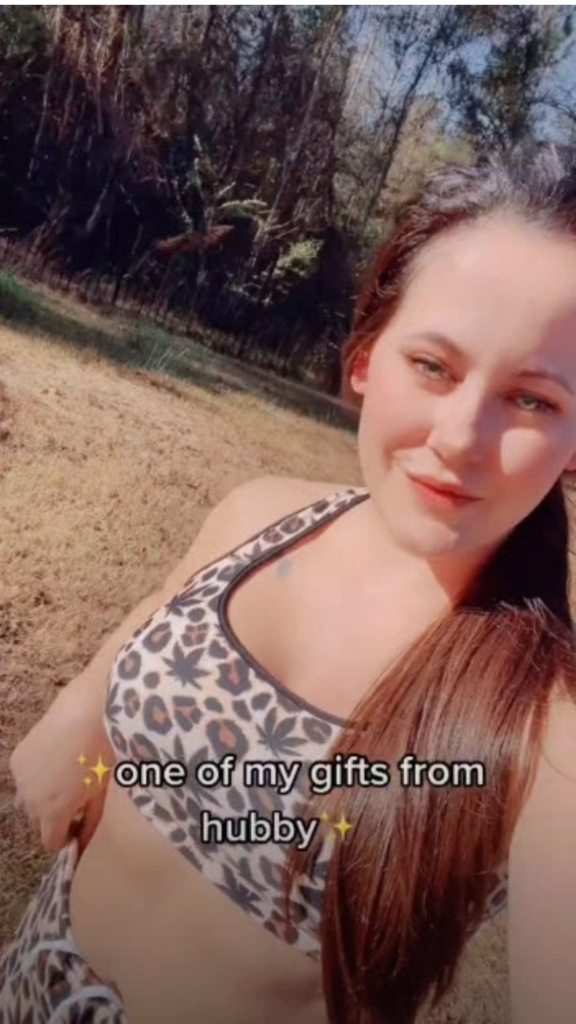 Kailyn Lowry
Kail got criticized pretty harshly when she shared last month that she doesn't celebrate Christmas with her kids, but she did take the time to share a photo from her video chat with her son, Lincoln who was excited to show her the new "hoop" he got for Christmas while at his dad, Javi's house.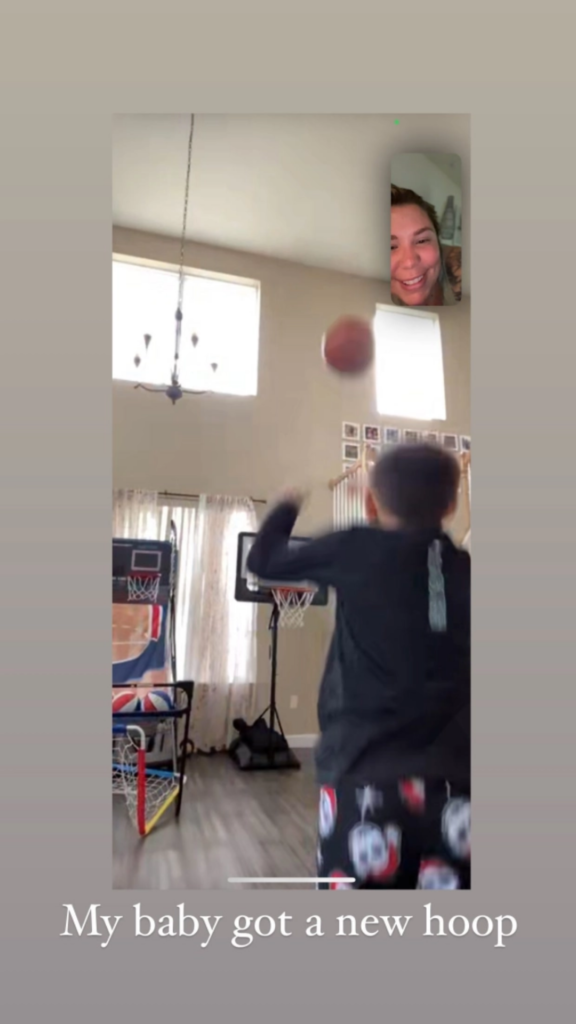 Kail also shared some snaps of her in a Kayak in what looked to be a much warmer climate. Fans are speculating that she took a solo vacay to a warmer place for the holidays.