Teen Mom fans have spoken, and they have a  clear view of which former cast member they would like to bring back to the show if they had a choice. A recent poll on Reddit showed which former Teen Mom star made the cut.
A Teen Mom fan took to Reddit to create a poll asking which cast former Teen Mom cast member you would bring back.
The thread was simply titled: "If you had to, who would you bring back?"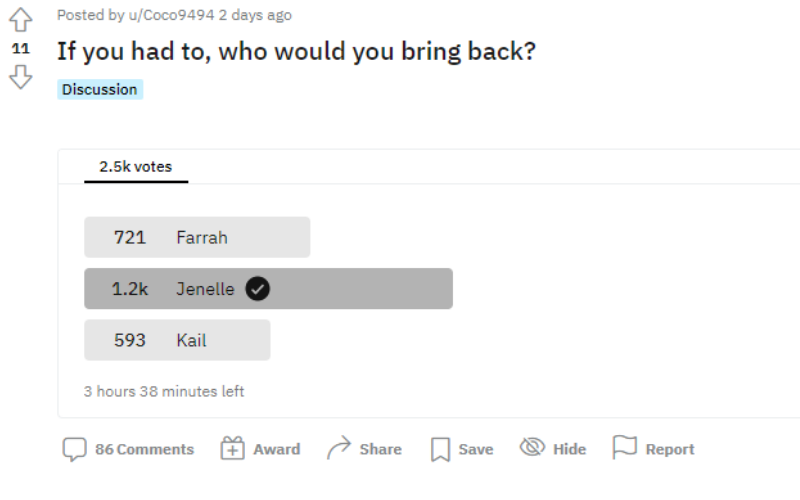 There were only three choices on the poll, Farrah Abraham, Jenelle Evans, and Kailyn Lowry.
The results were super clear, Jenelle Evans won by a landslide.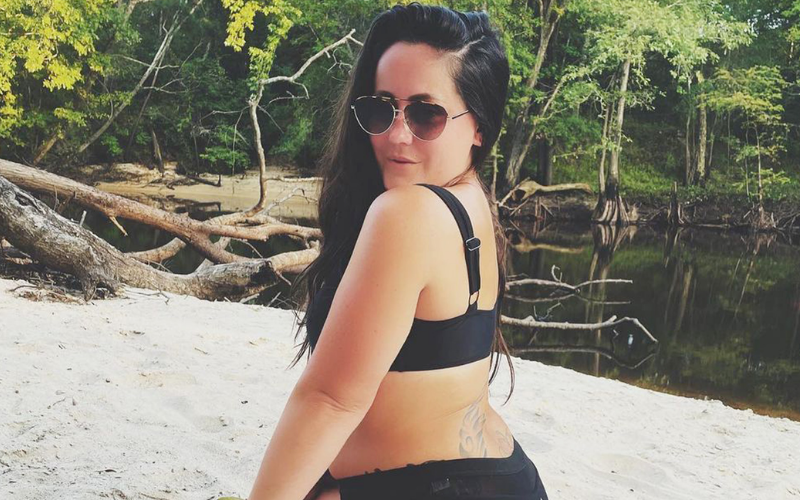 Out of about 2,500 votes, Jenelle amassed 1,200, followed by Farrah Abraham with 721, and Kailyn Lowry in last place with only 593 votes.
Some voters shared in the comments their reasoning on choosing Jenelle to make a triumphant return.
One voter shared that they really just want to see Jenelle's mom on tv again:
"I'd say Jenelle only because I wanna see Babs!"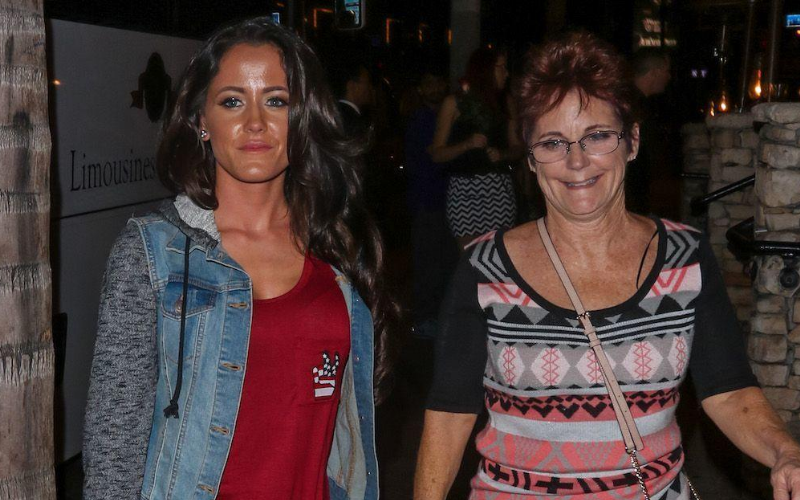 Another had a simple reason:
"Jenelle because I love train wrecks"
Another noted that Jenelle was the real MVP:
"Nobody can deny that Jenelle was the real MVP of teenmom2 😂 Not for any good reasons of course, but the show was dry AF after she left."
Some voters just couldn't stand the other options, so Jenelle made the cut.
One voter commented:
"Jenelle only for the dumb*ss drama, but only if she wasn't with David, Farrah can f*ck all the way off never liked her even when she wasn't as bad as she is now and kail just sits around bitching but never goes into detail and refuses to film half the time"
Another said:
"F*ck Kail. Janelle will definitely make good tv. Farrah would be my second but she's in so much denial and feels a need to control the story that it wouldn't be exciting to watch."
You might remember, Jenelle was officially fired from the series in May of 2019.
Jenelle was fired after her husband, David Eason, started a major scandal by shooting and killing their family dog, Nugget.
According the David, the dog had allegedly tried to bite the couple's daughter, Ensley, who was two at the time.