Teen Mom star Jenelle Evans and her husband, David Eason have a long history of fans calling them out on the treatment of their pets. Now fans are convinced that the couple "replaced" their lost puppy with a similar looking one and claiming that they found it.
Eagle eyed fans spotted what they thought was a new puppy in one of Jenelle's Instagram videos a few weeks ago.
The video was pretty blurry, but a fan grabbed a screenshot where you can see an outline of a puppy if you look closely.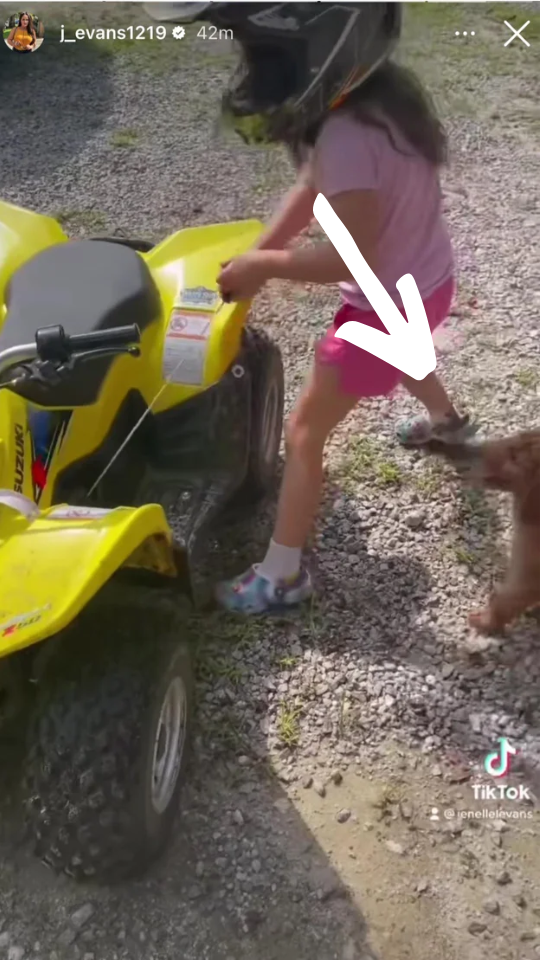 A few days later, Jenelle posted in a Facebook group for her neighbors to be on the lookout for the lost puppy.
Jenelle commented:
"Please keep an eye out for a light brown labradoodle puppy 10 weeks old. Thanks! Has been lost since 3pm yesterday. Our kids are really upset."
Someone on Facebook asked where the location was for the missing puppy and Jenelle responded with the street location and also added:
"Our bigger dogs lost the puppy in the woods behind out house. The two older dogs came back but not the puppy."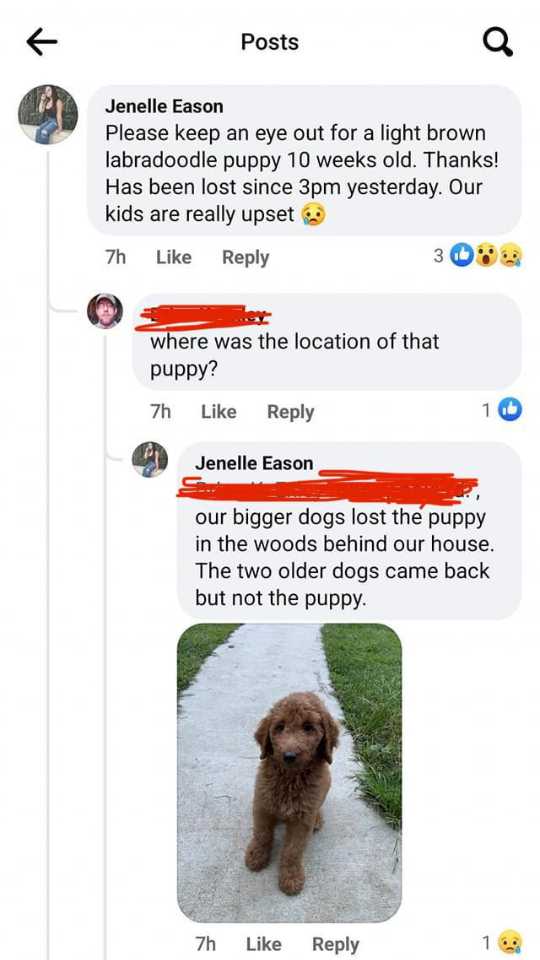 Jenelle totally blamed her losing a 10 week old puppy on her dogs losing it in the woods.
Fans were pretty mad at that point and took to Reddit to discuss it.
One critic commented in disbelief:
"Is…… is she….. blaming the dogs for losing the puppy????"
Another added:
"Lol wow. Nothing is ever her fault. Blaming the dogs. Not surprised though."
Another angry critic said:
"Every time I think Jenelle can't get more ridiculous, she tops herself. This person is literally blaming her DOGS for her lost puppy. A 10 week old baby who isn't familiar with the area yet & wouldn't know to follow them back."
The a puppy suddenly showed back up in Jenelle's social media posts and fans are pretty convinced its not actually the same puppy.
Take a look at the before and after below: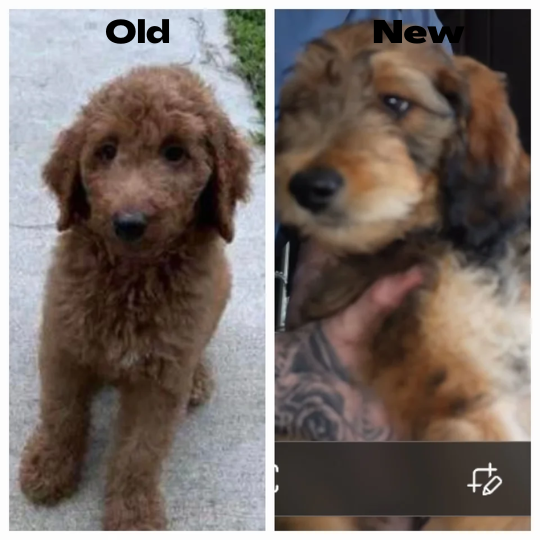 One critic commented:
"These dogs look absolutely nothing alike."
Another added:
"It isn't, it's not even the same breed. But we'll be seeing the obvious signs of abuse and neglect with this one soon enough, unless this one also gets 'lost in the woods'."
Others are concerned about the 'real' puppy's well being:
"I can only hope the real missing puppy shows up and now they have to explain why they have two. I don't want to think about any other scenarios."
The couple has a long history of being accused of animal abuse.
You might remember that the whole reason that Jenelle was fired from the Teen Mom franchise in 2019 was because her husband David, shot and killed their family dog, Nugget.