Former Teen Mom star Jenelle Evans has had plenty of failed business ventures, but her latest one has really devastated her.  Clothing company, SewSewYou, has dropped Jenelle's new line that she was super excited about and that she was hoping was going to help pay her almost $50,000 in back taxes.
Jenelle has been modeling pieces from her new clothing line recently and she got some slack because fans criticized that the clothing "looked cheap" and also because she was modeling some athletic wear and people complained that she's not at all athletic.
Here's a cute workout outfit from the collection: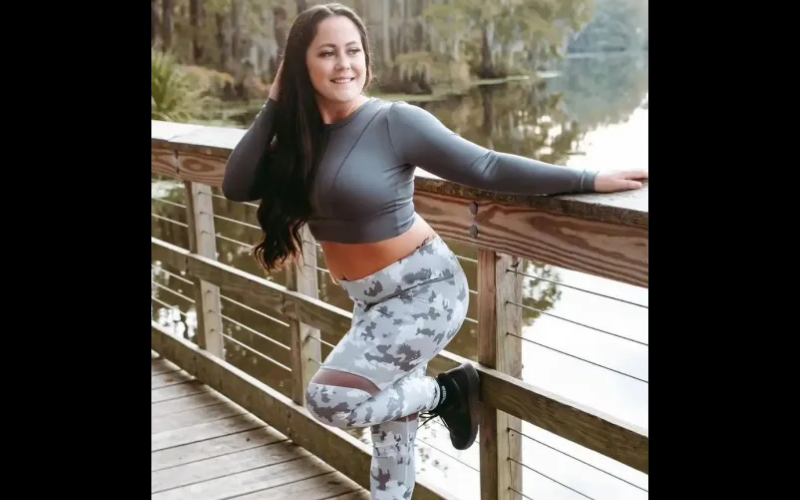 Jenelle captioned her post:
"My big secret I've been working on that I can finally announce! Soon I will be launching [a] new activewear/loungewear clothing line!"
She also added:
"Each piece has [been] specifically designed with moms in mind: high waisted, great quality fabric, and printed on demand. My collection #StayCozy will be available Nov. 17th! #SaveTheDate."
Jenelle posted a couple more photos of her modeling her line.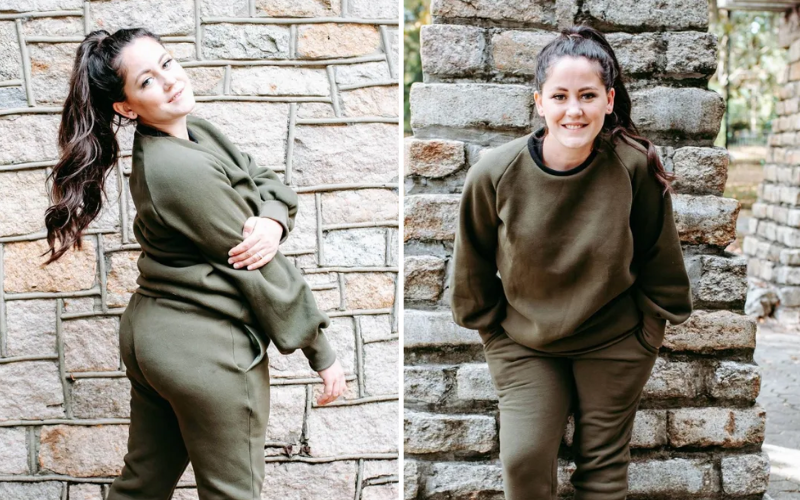 She captioned this post:
"Did I mention loungewear too?! Another sneak peek for what's to come on 11/17!"
She also added:
"This is made from luxury material and the best craftsmanship I've ever seen. Created with the most sustainable clothing and on-demand."
Shortly after all the criticism, Jenelle tearfully announced that her new clothing line had been dropped.
She said:
"Been crying all morning."
"Sorry to let everyone's hopes up but SewSew You has dropped me because of haters."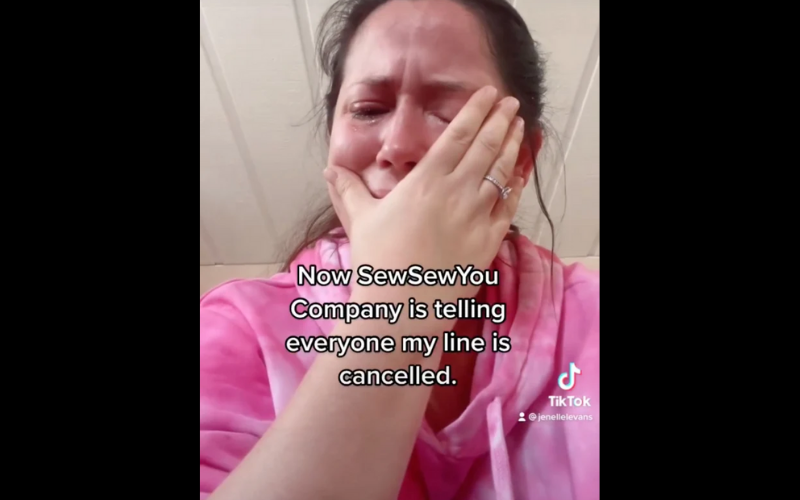 She also shared that the reason it was cancelled by the company was because:
"Haters contacted the company I was working with."
Jenelle may have been more devastated than with her previous cancelled business ventures, because a source said that she and husband, David still owe $46,000 in a tax lien from 2017, and she was hoping this new venture would be pretty lucrative and help her pay it off.
Luckily, Jenelle jumped back quick because she then revealed:
"So I decided to do my own website under my own name"
She also shared some video of her new website she's working on for her clothing line.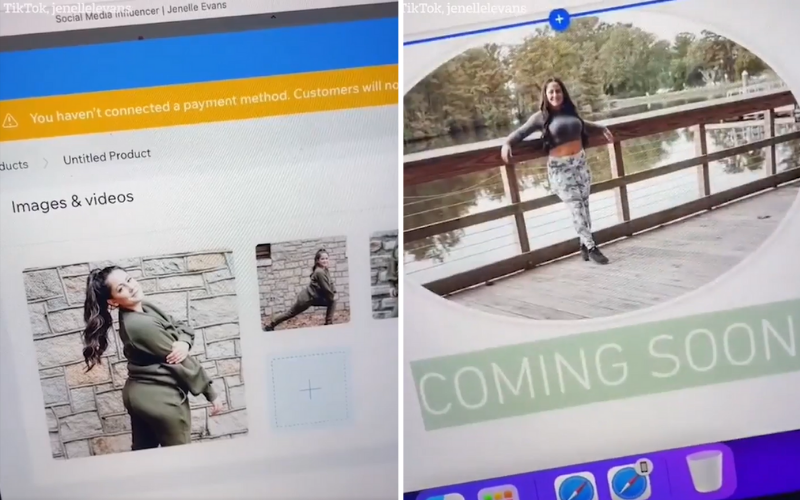 Looks like Jenelle is pretty determined to get this clothing line out.