Former Teen Mom star, Farrah Abraham has bounced around and has been house hunting for awhile.  It looks as though she has finally found a place to call home and has settled in for the long run.  Who wouldn't want to live in a super fancy luxury apartment in LA?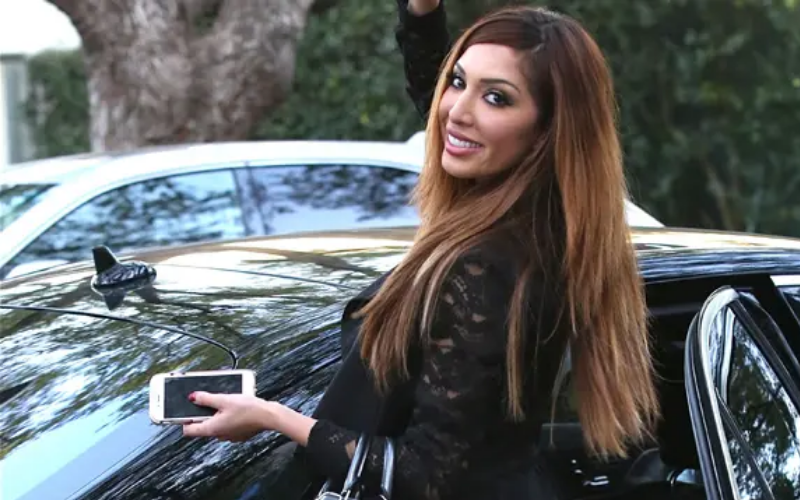 Apparently, Farrah and her now 12 year old daughter have been living the high life in the apartment since August of 2019, but we are just now getting a glimpse of the lavish abode. The apartment is just a block East of Hollywood and reportedly costs just over $4,000 per month and is about is only 945 square feet of space.  It is also only one bedroom, so maybe the girls are bunking up together.
The modern style kitchen boasts both white and dark gray cabinets, high end stainless steel appliance, and modern octagon shaped tile backsplash.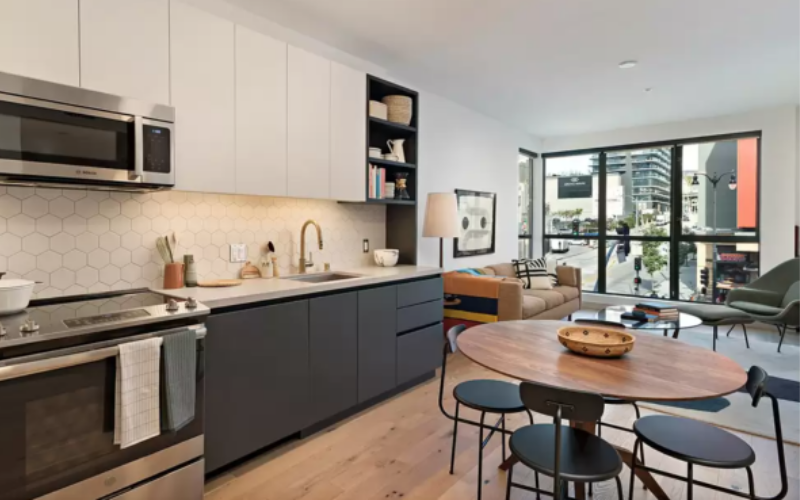 The kitchen is open to a large living space with floor to ceiling windows leading to a balcony that overlooks the city.  The apartment also boasts high ceilings throughout the living area.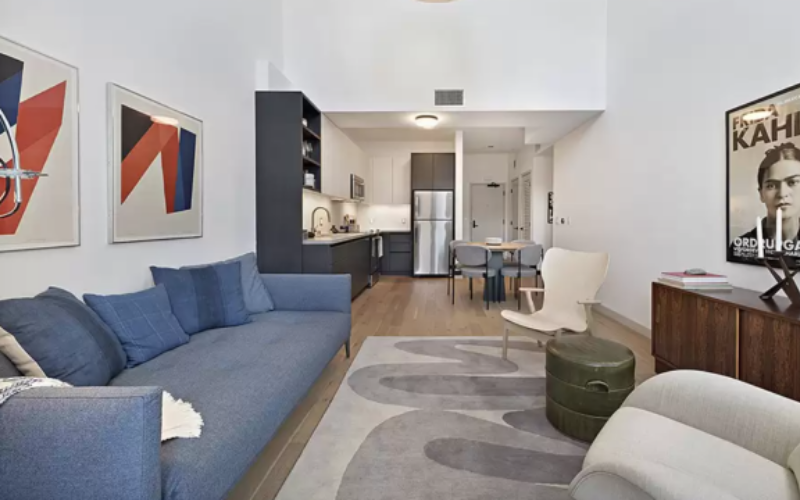 As you can see, Farrah has outfitted her apartment with a custom black piano and faux fur pillows for comfort.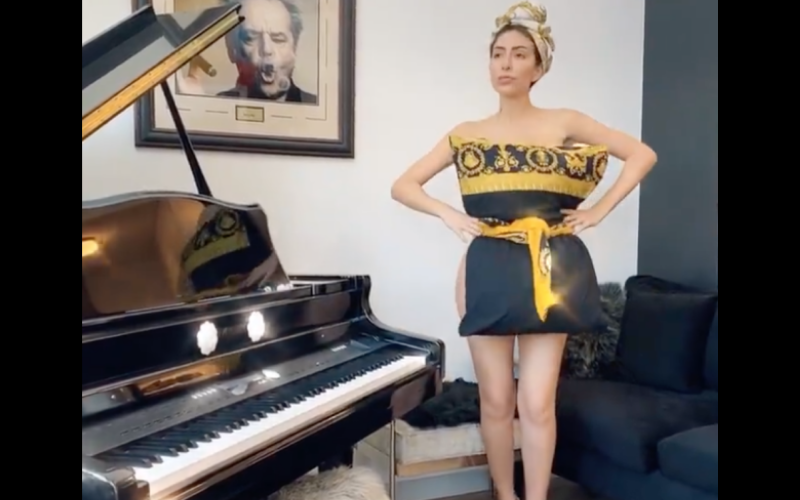 Through the apartment are light colored hard wood floors, with the exception of the main bathroom which features white tile floors. This bathroom also features tiled walls and shower and modern dark gray cabinets and shelving.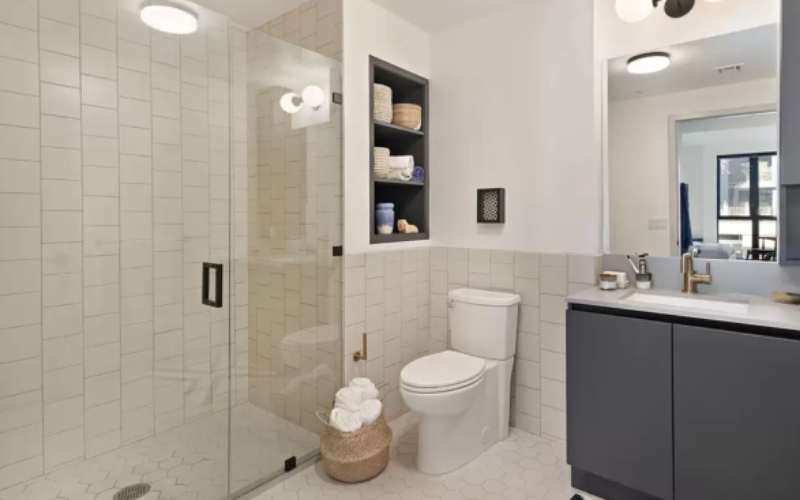 Farrah and Sophia have been spotted enjoying some of the super fancy amenities that come with the apartment, such as a killer inn ground pool, spa, and massive gym.
Check out the pool below. Of course it is surrounded with luxury outdoor lounge chairs for sunning and sophisticated tables and chairs for enjoying fancy cocktails.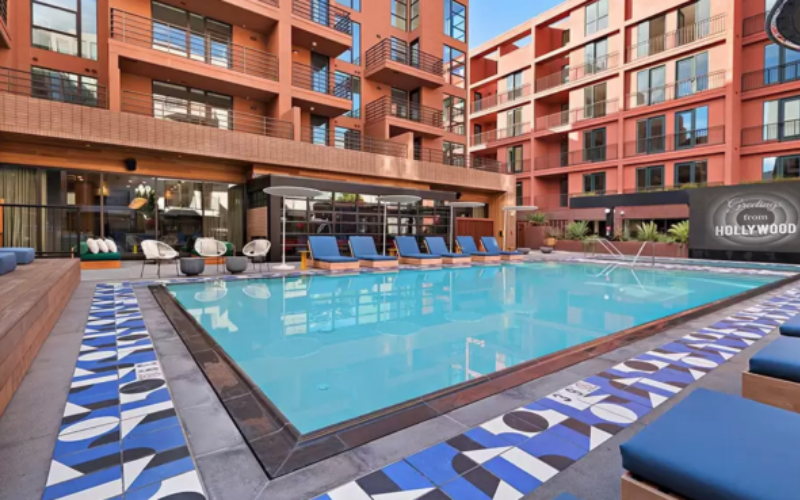 Here's a glimpse of the gym, featuring all state of the art equipment and those same light colored hardwood floors featured in the apartments.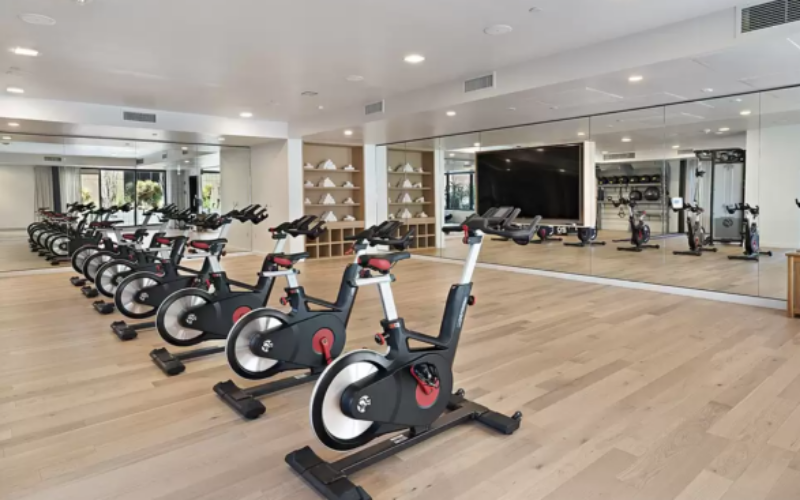 Take a look at this super luxurious spa and sauna area featuring hard woods and ambient lighting, nothing but the best for Farrah and Sophia. I'm sure Farrah isn't shy when it comes to letting it all hang out in the name of relaxation.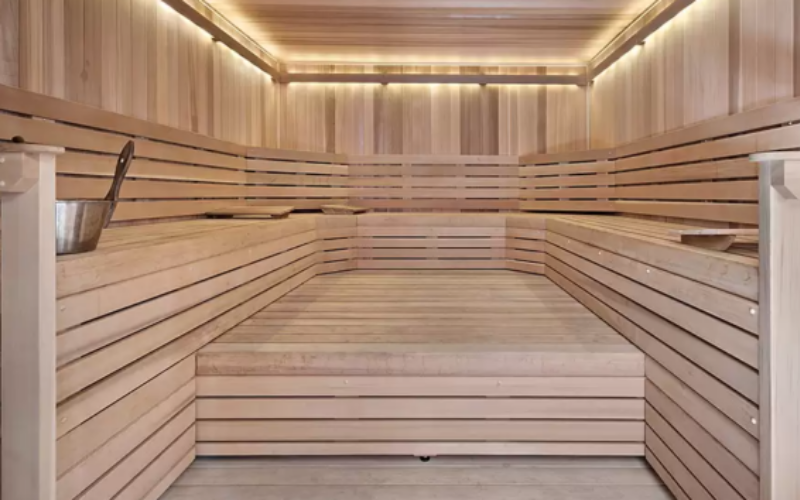 When they want some down time, they can relax at the semi casual and comfortable fire pit area seen below. Complete with outdoor lighting and lounge chairs.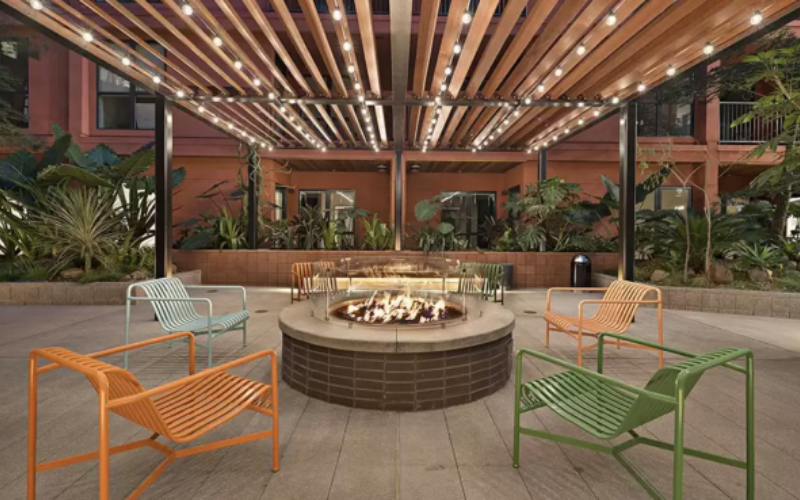 Farrah spares no expense when it comes to luxurious living space.