Teen Mom star Jenelle Evans has made a hefty amount during her reality TV career and now with her current social media ventures. That didn't stop Jenelle Evans from having financial difficulties, as she recently shared with her social media followers that she has bad credit.
Jenelle posted on Instagram simply stating:
"FML..Wish I had good credit WTF"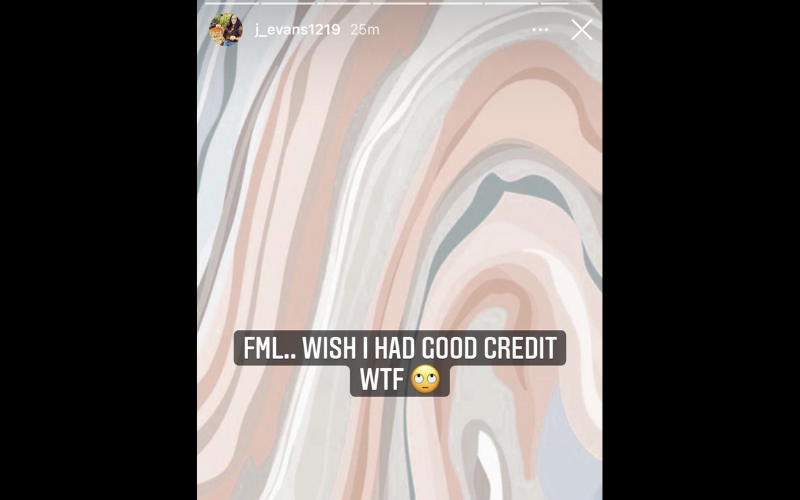 Jenelle Evans has a reported net worth of about $500,000 currently.
She was actually reported to be worth about $2 million dollars before being fired by MTV and let go from the Teen Mom 2 series. For that, she was reportedly making about $500,000 per season.
Jenelle has tried some to stream in some other forms of income since her firing, such as a cosmetic line, but all have failed miserably. She currently makes a decent amount of bank from her social media accounts, such as Instagram, Tik Tok, and YouTube through doing brand promotions regularly.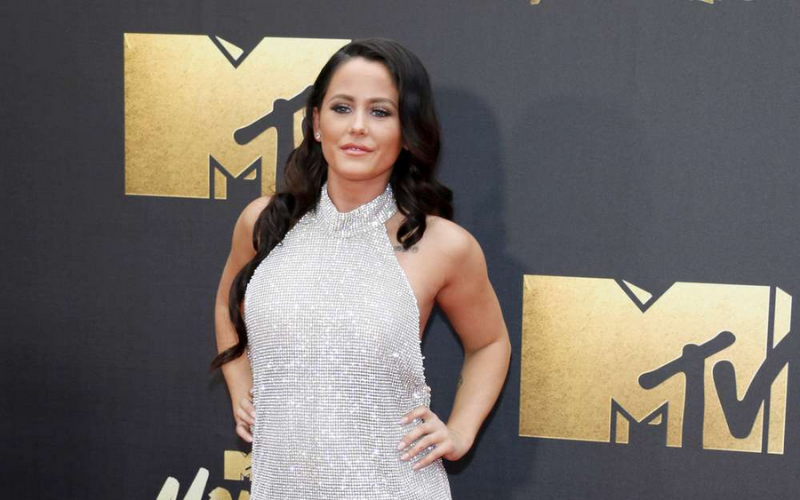 According to The Economist, an influencer such as Jenelle can make up to about $75,000 per brand promotion for a decent product. Jenelle seems to be doing product promotions pretty regularly on her Instagram, at least every couple of weeks.
So what gives, why the financial woes?  Well Reddit commentators have a lot of ideas about that.
Some have suspected that maybe she had "bitten off more then she could chew when she had money" and now all those payments are catching up with her.
Others think that its because she "doesn't technically have a job" and neither does her husband, David.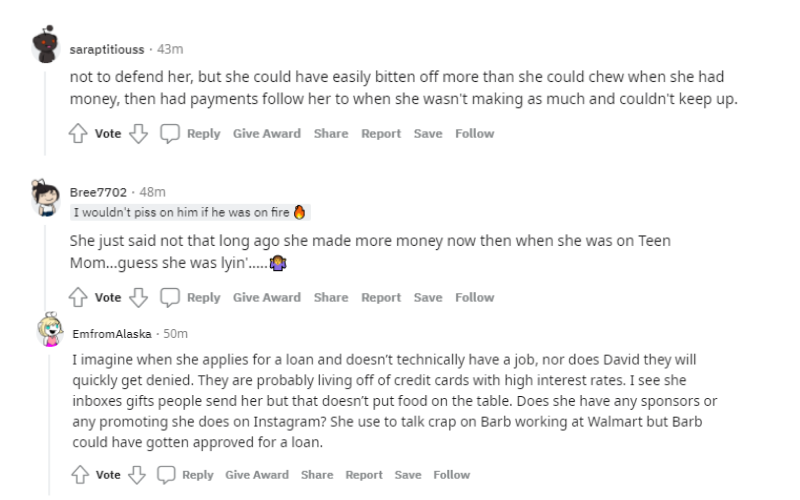 Either way, it doesn't stop Jenelle from posting her luxurious life by her pool and constantly out boating.