Teen Mom star Jenelle Evans' weight has fluctuated since we first met her, but now she looks to be at her heaviest and fans can't help but notice and also criticize her constant drinking as the cause.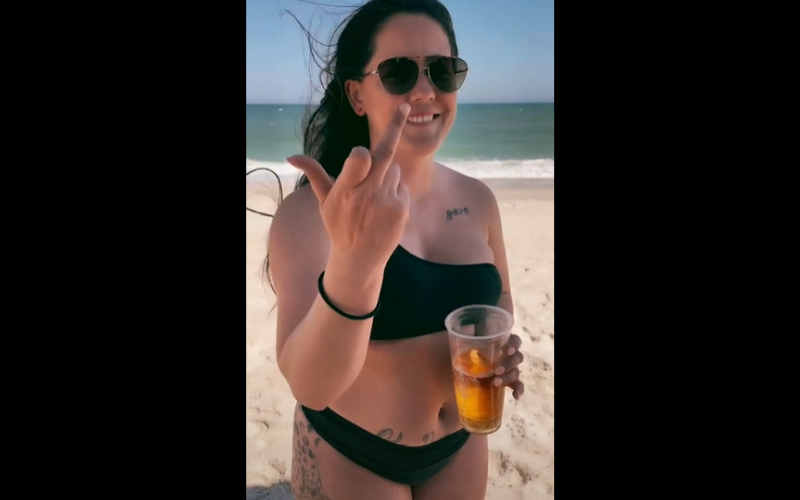 Jenelle is constantly complaining to fans that she has all sorts of health problems and shows fans that she is always going to doctor's appointments. Yet, she also can be seen regularly twerking in videos with a drink in hand.
So what's the deal?
Well Jenelle took to Tik Tok to tell the haters that she simply does not care what they think.
First, it started with a fan pointing out that "wine is still considered drinking sis".
In response, Jenelle posted a video saying:
"And your point is???"
"Y'all, I was born in '91, lets do the math. Um, I'm 29 years old, I can drink. If I want to switch from wine to beer I'm gonna switch. I don't care if y'all know because I don't have an alcohol problem. That's why I don't care."
"So for you to constantly bring this up? I don't really know your point and I don't really give two f*cks, so try again next time."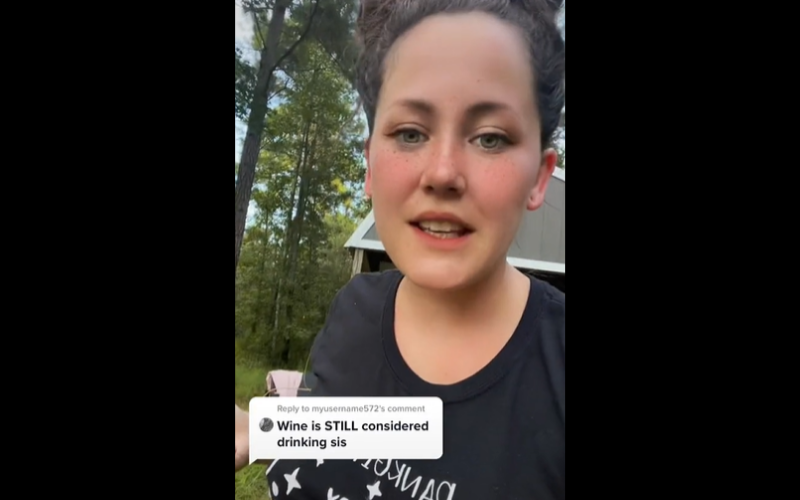 She captioned the post:
Jenelle then replied to another hater's comment that said "maybe the point is you drink to much? Every video you post you have a drink in your hand".
Jenelle replied by showing her fancy new glittery cup and letting fans know that she "switched White Claw again".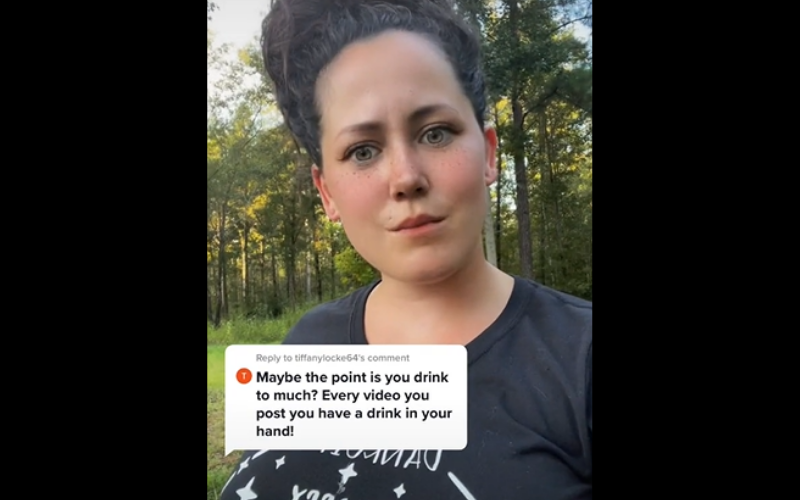 She concluded the video by telling fans:
"Y'all should really just enjoy life, relax a little bit, have a drink."
The next day, Jenelle took to Tik Tok to address haters again, this time about her weight and body.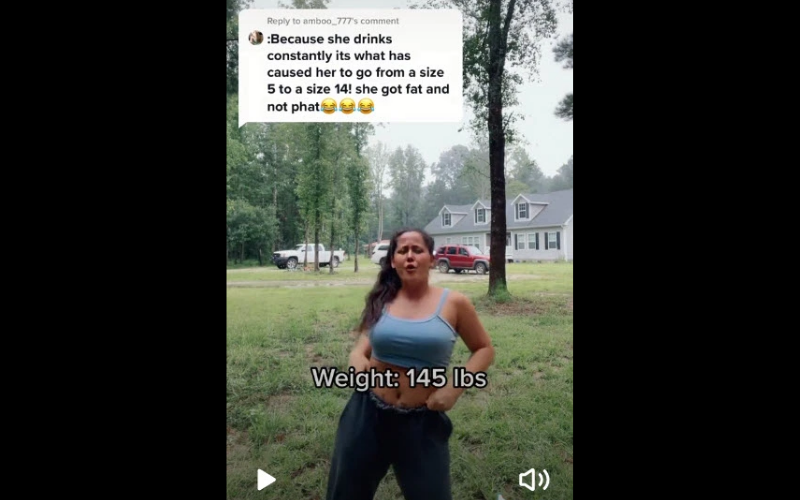 This time it was in response to a commenter that said:
"Because she drinks constantly its what ha caused her from a size 5 to a size 14! She got fat and not phat".
Jenelle replied by  taking her shirt off and dancing around to Destiny's Child's song "Bills Bills Bills".
Throughout the video she posted her height as 5′ .05″, her pant size as 6, and her weight as 145 pounds.
She then posted:
"You guys make it to east to make you look dumb"
The post itself was captioned:
"damn you sure think you know every detail of my body 😂💀 #MomBod #MomBodSummer"
Clearly Jenelle does NOT care what the haters say and she'll keep living her life the way she wants.