Teen Mom stars have some interesting décor in their homes, but Jenelle Evans' living room décor takes the cake for weirdest.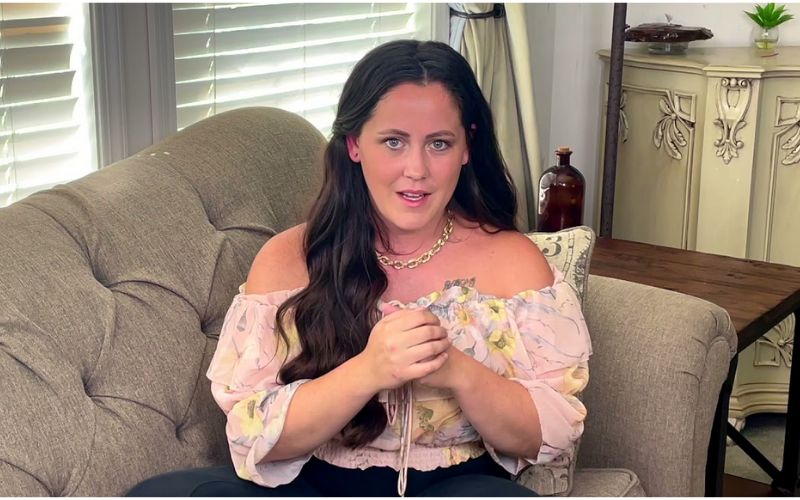 Jenelle took to Tik tok to share a video of her recent purchase of a gun safe to add to her living room décor.
Jenelle captioned the video:
 "Nah, I'm just a badass! That's my phone full of receipts btw."
In the video, you can hear the audio from the pilot of the hit show "Sopranos", where the main character is asked if he is in the mafia. Jenelle clearly is joking that she too is in the mafia with her massive gun collection.
Jenelle claims she is opening the safe to put her phone "full of receipts" into the safe for safe keeping.
When she opens it, you can see that the back of the safe is lined with firearms and you can also lots of ammo, and what looks like possibly stacks of cash.
Jenelle then took to Tik Tok again after fans were asking why the gun safe was in her living room. This is where she explained that she really likes the look of it used in her living room décor.  She shared photos that she found of other people's living rooms with gun safes in them as her inspiration.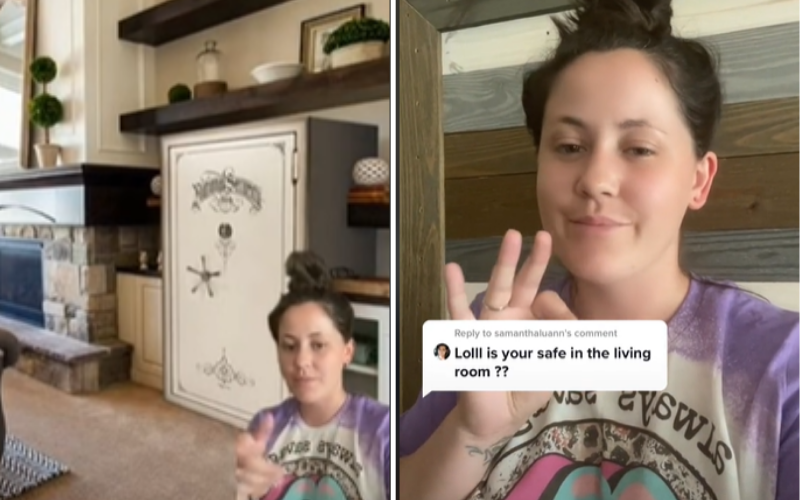 She told fans that she plans to build some sort of shelving around the safe.
Jenelle and her husband David, have a long history with gun use.
Who can't forget that David shot their family dog not that long ago?
David also was arrested awhile ago for "pistol whipping" one of Jenelle's friends. He was charged with felony assault with a deadly weapon, but somehow got it down to a misdemeanor. This all went down during one of he and Jenelle's separations.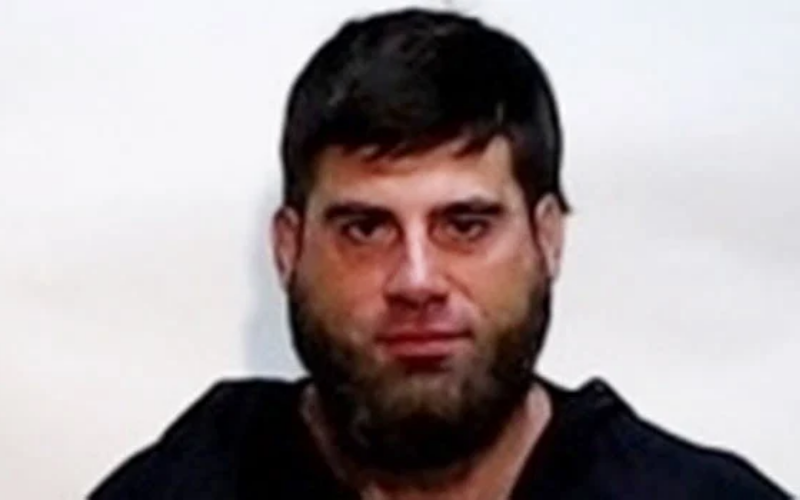 And oh yeah, we all remember that time that Jenelle drove own a guy that she claimed tail gated her. She followed the poor guy to his home and pulled out a pistol on him in front of her son, Jace.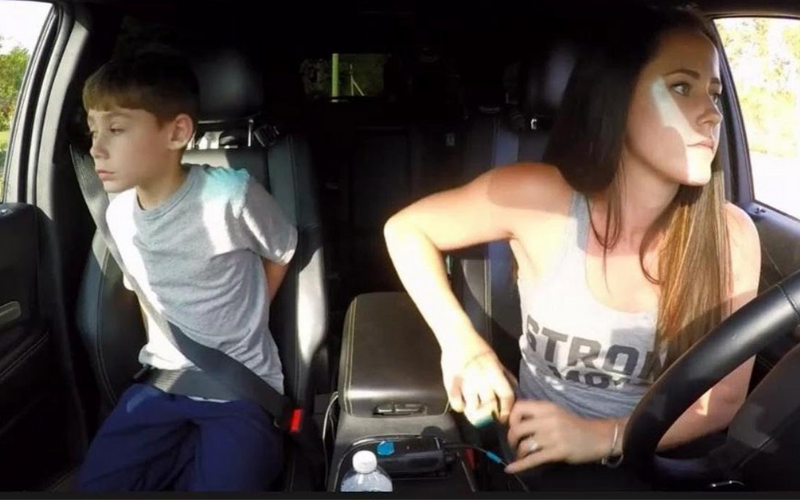 Let's all just be happy that she is making a responsible choice and keeping her guns in a gun safe.