A Teen Mom fan recently came across the local Human Society website for Jenelle and David Eason's home area in South Carolina. The Human Society of Columbus wants to make it very clear that they never gave an animal to Jenelle and David and it sounds like they probably never will.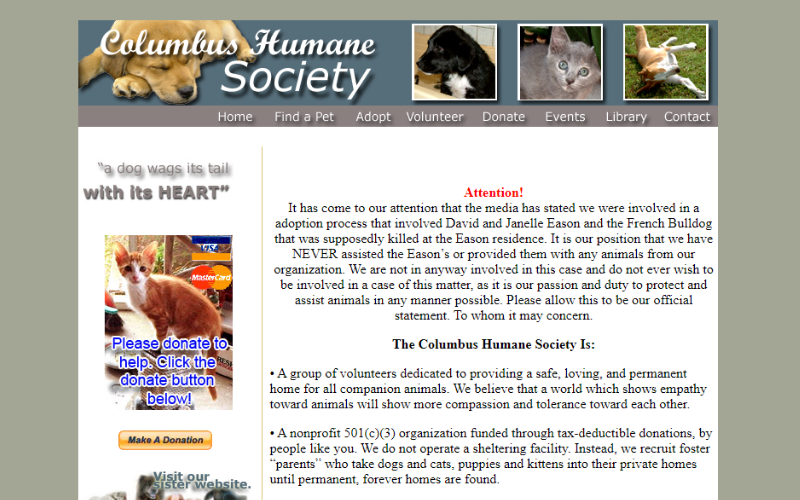 On the homepage of the website, at the very top, the Columbus Humane Society wrote a long disclaimer that basically says that they never gave Jenelle and David the French Bulldog that David shot and killed on their property.
They let it be known that they have nothing to do with the legal case and have never assisted or given the Eason's any animals.
They wrote:
Attention!
It has come to our attention that the media has stated we were involved in a adoption process that involved David and Janelle Eason and the French Bulldog that was supposedly killed at the Eason residence. It is our position that we have NEVER assisted the Eason's or provided them with any animals from our organization. We are not in anyway involved in this case and do not ever wish to be involved in a case of this matter, as it is our passion and duty to protect and assist animals in any manner possible. Please allow this to be our official statement. To whom it may concern.
You might remember that in April of 2019, David shot and killed the family's French Bulldog, "Nugget".
He claimed that the dog had snapped at their daughter Ensley's face. Jenelle confirmed that David killed the dog and told fans that it was because he is country and that's how he was raised to just handle it on his own.
Fans were outraged and she finally admitted in a recent interview that David was sorry about it and that they maybe should have considered rehoming the dog instead of abruptly killing it.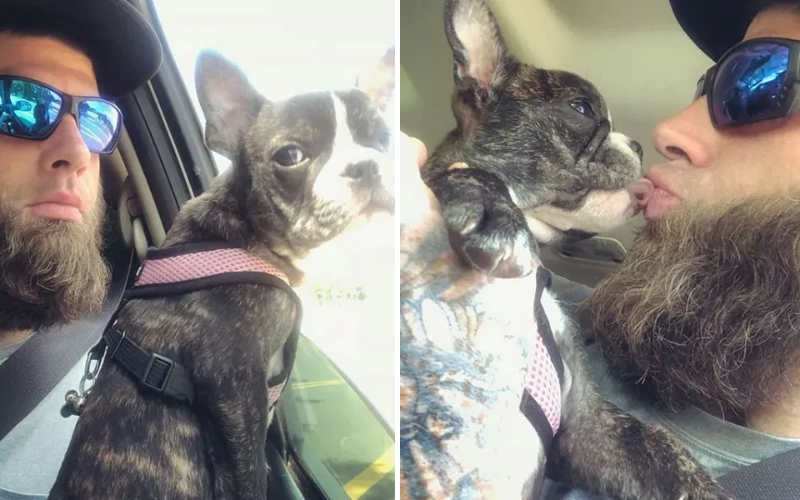 David told everyone on social media:
"The dog was aggressive. Yes, she might not be huge or whatever, but you know when a dog bites a child on the face more than one time, then it should never be around the child again."
When asked about rehoming the dog instead David had this to say:
"If you give the dog up for adoption, one day it's going to be around children again."
The incident is what caused the pair to be finally fired from MTV's hit show Teen Mom. Jenelle and David currently have many other animals on there land including new kittens and other dogs.  They have even started doing a little homesteading and have goats and chickens.