Teen Mom star, Jenelle Evans has been pretty honest about her "enhancements" with fans. So when she got some backlash for talking about how "real" she is despite her lip fillers and boob job, she took to social media to shake what her mama gave her.
It all started when she claimed she was "the realist b*tch you'll ever meet" after a fan trolled her and told her she put on some shapewear before leaving the house, like Kim Kardashian does.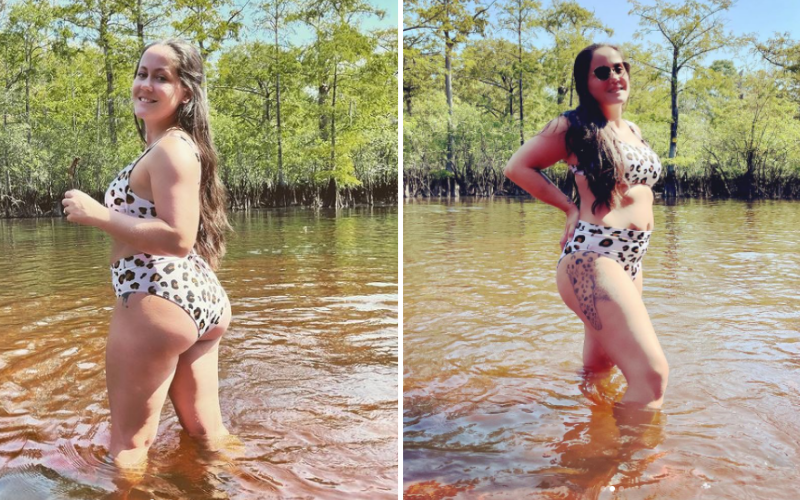 She said:
"I understand where you're coming from, but I'm like the realest b**ch you'll ever meet."
"If I did that, that would be fake and I'm not gonna be fake."
"It's crazy. Y'all act like my image burns your eyes out or some s**t."
The MTV alum captioned the clip: "why are y'all always pressed about my weight?!"
After the backlash from the post she took to social media again.
Jenelle posted a video on Tik Tok dancing around in tiny jean shorts and lacy white tank top. She twerked around to Trace Adkins' song Honky Tonk Badonkadonk and then mouthed the words "Honey you can't blame her for what her mama gave her, for shaking that moneymaker."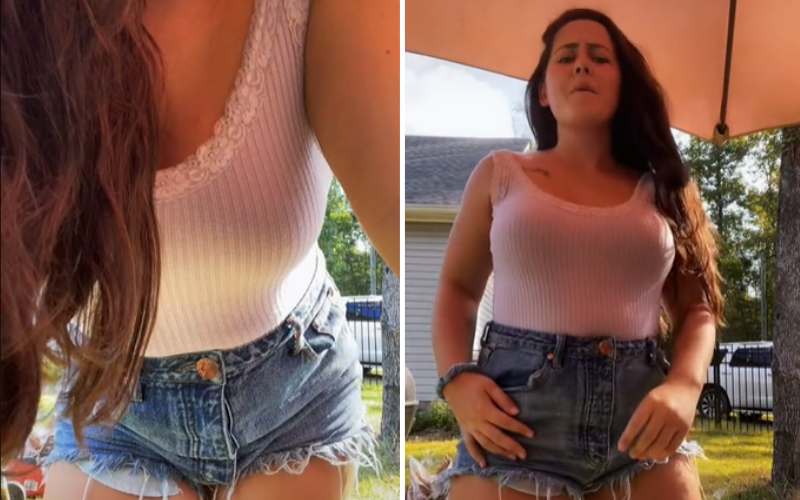 She captioned the clip:
"Can ya blame me? 🔥🍑 #GotItFromMyMama."
Fans weren't impressed and immediately took to the comments to say that it was not from her mama, aka not natural. They claimed she had gotten a Brazilian butt lift.
"But mama didn't give it to you… @therealdrmiami did."
Jenelle was not happy with the accusations and immediately took to Tik Tok to create a second video addressing the haters.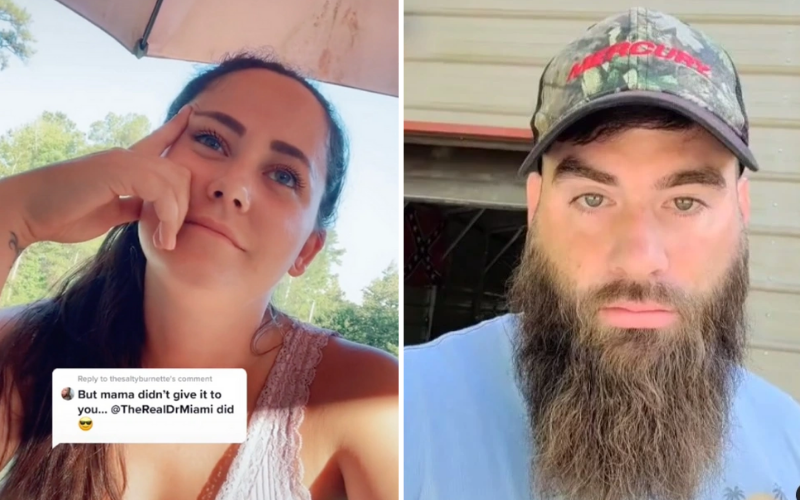 She was sitting outside with her husband, David when she said:
"Remember when I went to Dr Miami in Florida?"
He replied: "Uh huh."
She continued: "What did I go there for?"
"Uhhhh your chin," he replied.
Jenelle said:
"Yeah? Right. Okay. Cause someone said your mama didn't give it to you, Dr. Miami did."
"What?" David asked.
Jenelle replied:  "I guess my a**."
David defended her by saying:
"Oh he definitely did not, you can ask him yourself he would say no. And he also said no to working on your chin. He said he would not do that because you do not need it."
"Yeah so we didn't even go there about my a**, and I already had my boobs done, which everyone knows."
David quickly added: "Which are perfect."
Jenelle has been under a lot of criticism lately for her fluctuating weight, but that hasn't stopped her from posting what she feels are body positive posts and videos. It's clear, the haters can't stop her from shakin' it!