Teen Mom star Amber Portwood has had her share of battles, including addiction, mental health, and legal issues.  She recently wrote a new book that claims to be an explosive tell all that will be released later this month. The book is said to reveal just how deep her mental health issues run.
The book is appropriately titled,  "So, You're Crazy Too?" and is said to give a real candid look into Amber's lifelong struggles.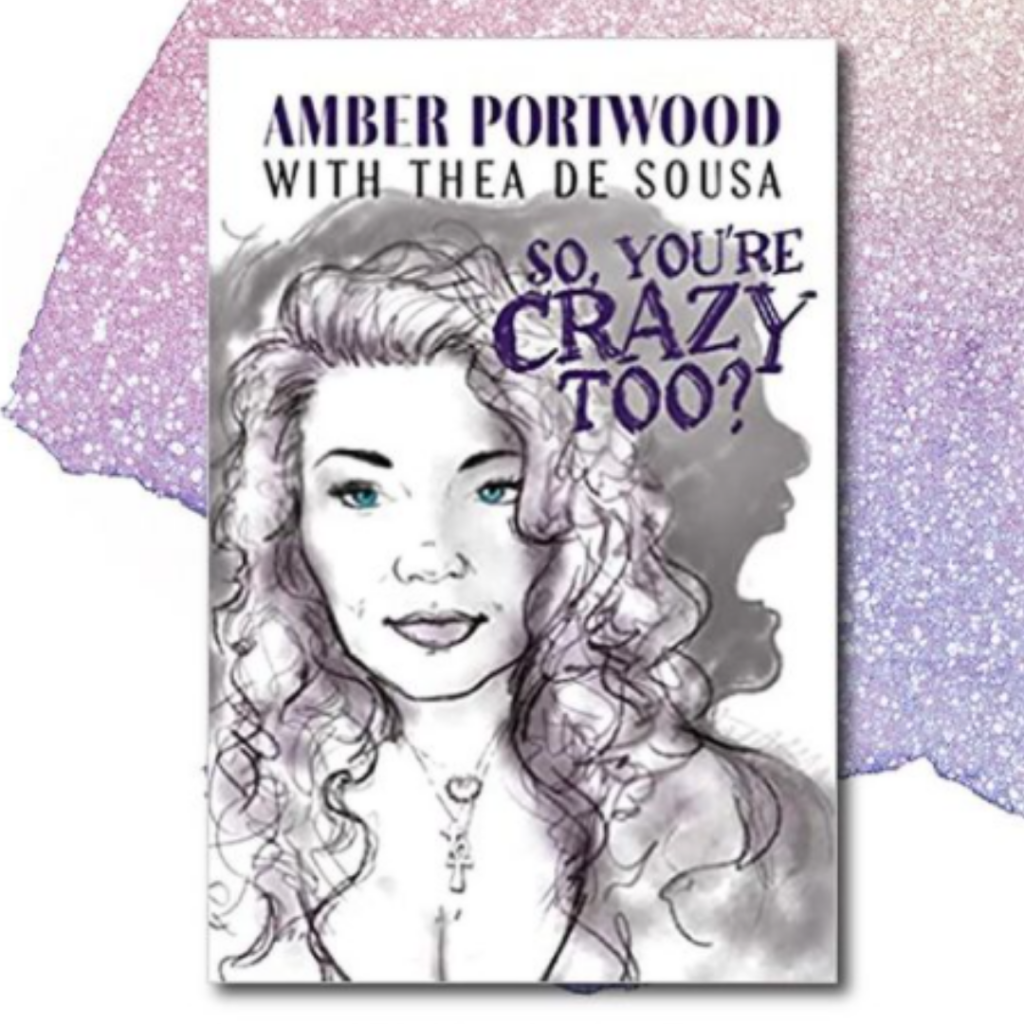 In an exclusive first look, Amber revealed that she had pretty severe postpartum depression after the birth of her son, James, with then boyfriend Andrew Glennon.
Amber detailed one particularly scary incident that happened when her son was about 6 months old.
Amber said:
"When my son was six months old, I started having some quick blackouts and visions that I had never had before."
"I was lying on my bed with my son and his dad, and I had my son on my outstretched legs. Nothing stressful was occurring; it was actually a rare quiet moment for all of us."
"Suddenly, I had a series of really harsh and disturbing visions. That's when I started to realize something new and frightening was happening to me."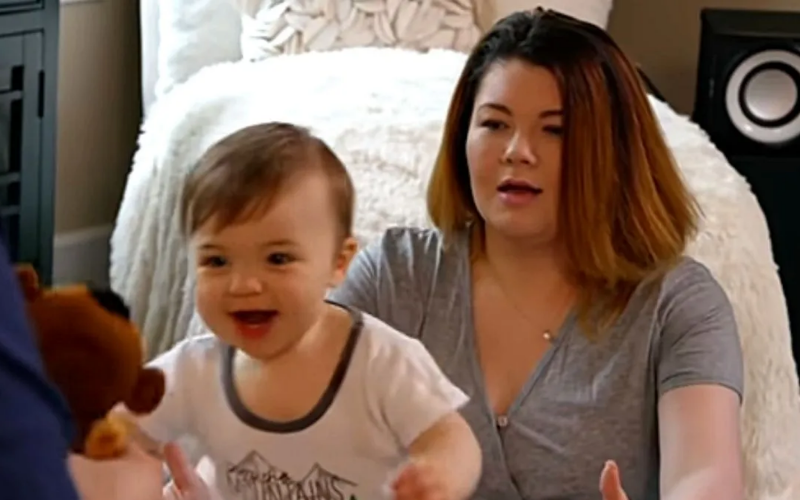 Amber didn't go into too much detail about what exactly she saw in the disturbing visions, but she did say that she was seeing things that she knew were not actually there.
The visions were scary enough to make her question her ability to care for her infant son, and worry that she may have one when she was alone with him.
"It is so hard to tell reality from fantasy when I am having a vision. I became really scared that something was going to go wrong in real life when I was caring for my son."
Amber concluded that her mental health issues and postpartum depression combined to make the perfect storm that would see her arrested and behind bars again before too long.
Amber said:
"My fatigue, instability, and sudden inability to cope with motherhood came to a head six months after giving birth to my son. It was not the first time I had been arrested for domestic abuse of my partner, but it was the most widely publicized and heavily criticized incident of my life."
You might remember, Amber had a pretty serious, pretty public incident with a machete involving her then boyfriend, Andrew Glennon, and their son.
Amber allegedly attacked Andrew with the machete while he was holding their infant son. Andrew locked himself and James in a room to escape and Amber allegedly hacked away at the door of the room with the machete.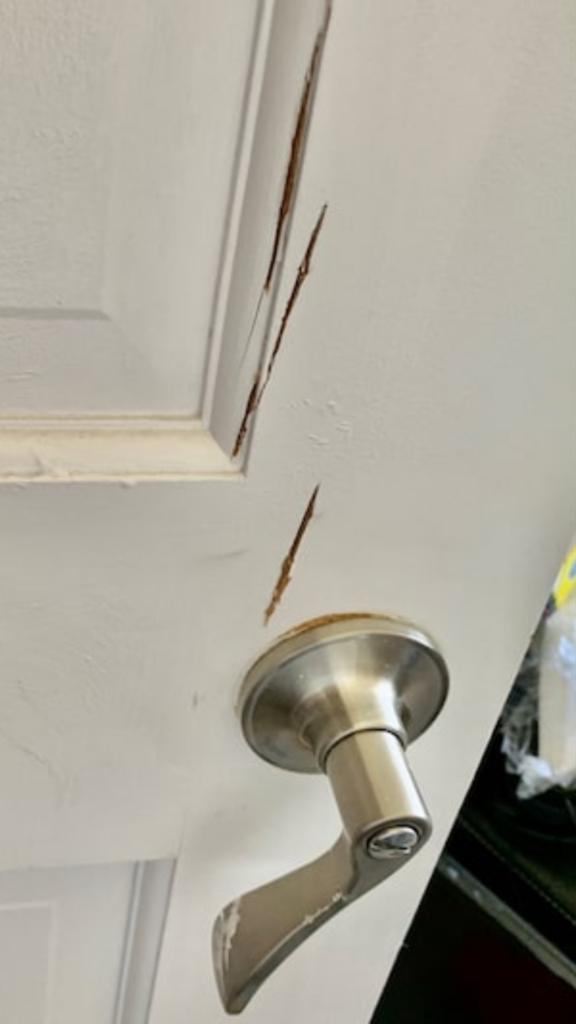 Amber said she couldn't go into all the details about the incident or her side of it in the book because of the ongoing custody battle for her son.
She said:
"Because of my ongoing custody battle with my son's father, I am not allowed to talk in detail about that night, but there are things that happened that are public record. The problem is, public record never tells the whole story. I have lived that hard, cold fact all of my adult life."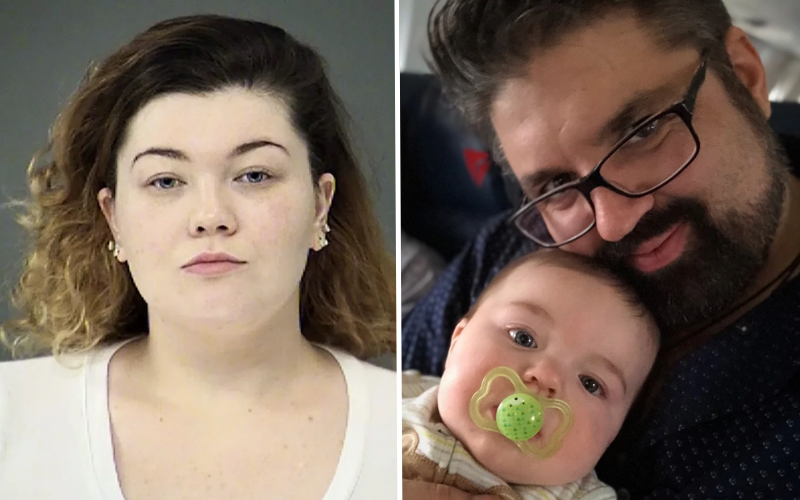 Amber also revealed that has been trying to better herself and taking help wherever she can get it.
Amber credits a program in her home state of Indiana for helping her to not land in jail again. The program she refers to is called the  Indiana Batterers Intervention Program, and their mission is "to provide individuals who use violence with the opportunity and skills to change the behavior, beliefs, and attitudes that support their use of violence against intimate partners."
She told readers that she was "eager to take anything I could get out of the classes I was mandated to attend. I started to learn other ways of coping with fear and danger and intimidation through this program."
"Although I know this is a lifelong battle, I am hopeful my days of mug shots and court appearances are behind me for good."
At the end of the book, Amber discusses her hopes for the book, such as shedding a light on mental illness and helping others before it's too late for them.
"To tell my story honestly, I have to talk about what is wrong with me. And in talking about my mental instability, I hope to shed a light on a problem that exists in our society that has always been relegated to the sidelines."
"Maybe if a little girl who grew up on MTV has these problems and talks about them, other little girls will come forward and get the help they need before it is too late for them."