Amber Portwood has lived in a few different houses since we first met her on 16 and Pregnant. She recently moved into a new home and it's totally loaded with "historic charm", but now that her ex is moving to California with their son, she is able to move back into the massive home she owns.
Here is a look at the current home that Amber has been renting.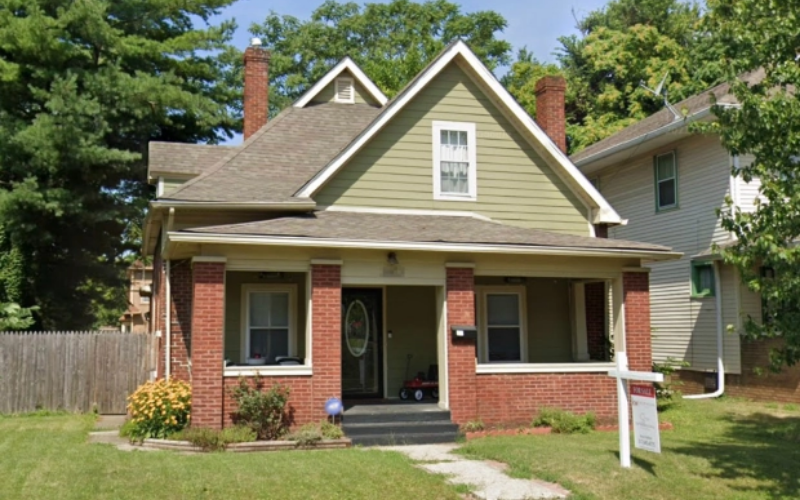 Amber shared a video of this home to Instagram a few months ago.
In the super blurry video, Amber could be heard saying, "I'm in my new home", as she walked through the house with the camera on herself.
As she panned the camera around and said:
"It's beautiful, it's a really pretty house."
She also shared that she is "still unpacking" at the time.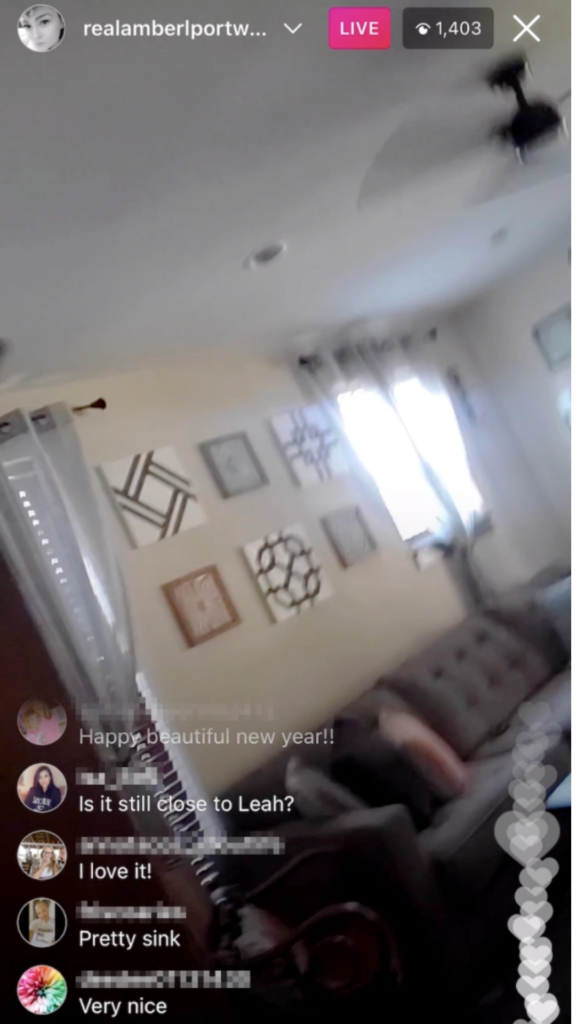 The video was so blurry, and she panned the camera around so fast that you could hardly even see the inside of her home, but she did stop to share some moon decor that she had put up in the loft of the home.
The home boasts three bedrooms, two bathrooms, and an open upstairs loft area. It also has a pretty large kitchen and a formal dining room area. It is loaded with historic arches that really give it some charm.
Here's a quick glimpse at the kitchen: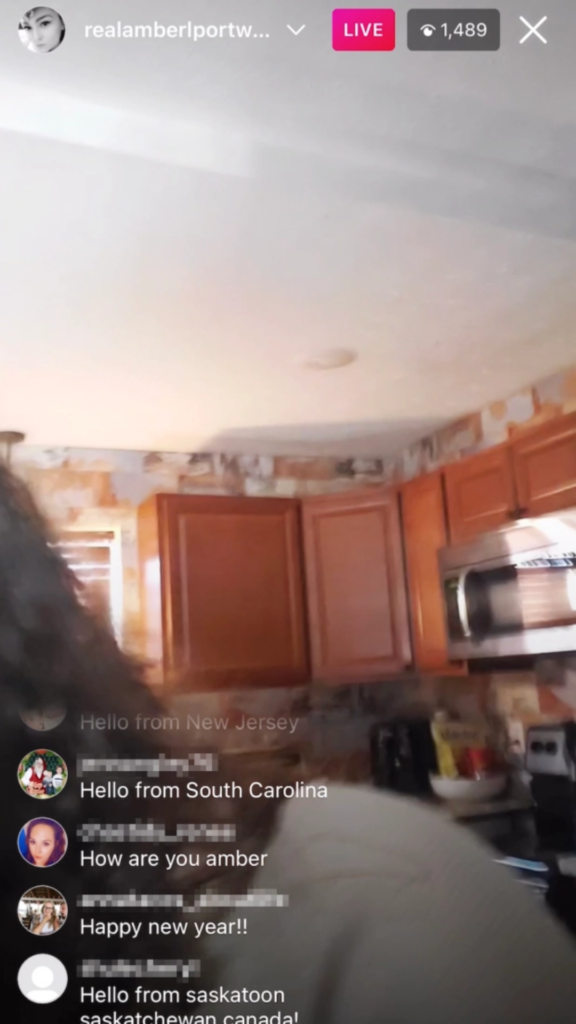 The loft area has some pretty awesome skylights that really open it up and make it cozy. It also has a comfy little reading nook.
The outside area is small, but has a completely fenced in backyard and a small porch on the front of the house.
Amber can now move back into the massive Indiana home that she owns if she wants.
Amber still owns the home that her ex, Andrew Glennon lives in with their son, James. Her current home is just down the road from that one apparently.
Andrew recently won a massive custody battle for his and Amber's son, James and will be relocating to his family's mansion in California.
This new verdict leaves her with an empty house that she can move back into after they move out.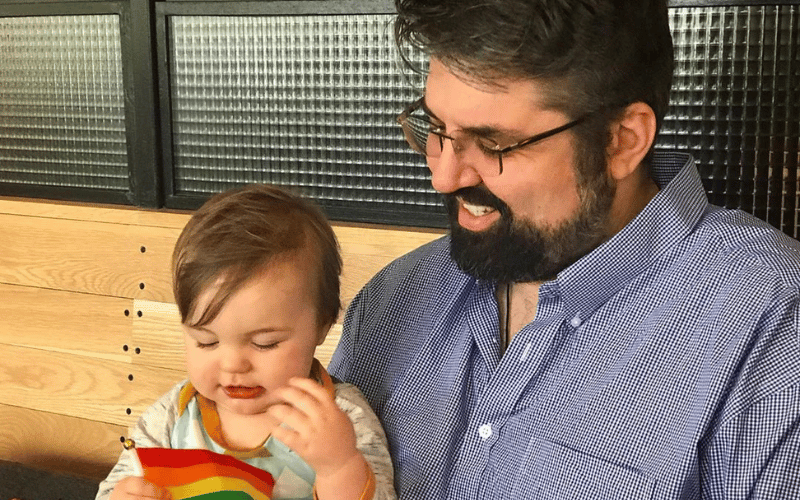 This home is much bigger and nicer than the homes that Amber has been renting since she split with Andrew in 2019.
Amber originally bought the home in 2018 for $315,000. It features four bedrooms and three bathrooms.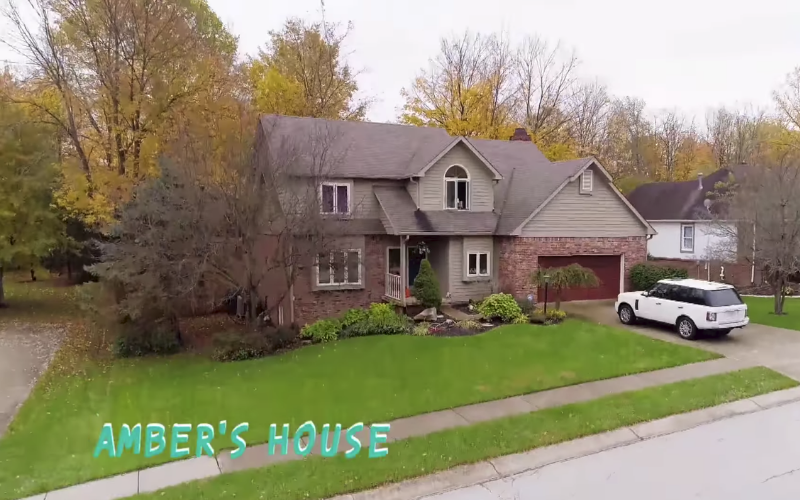 Here's a look at the kitchen, which is loaded with granite countertops, hardwood floors, and stainless steel appliances.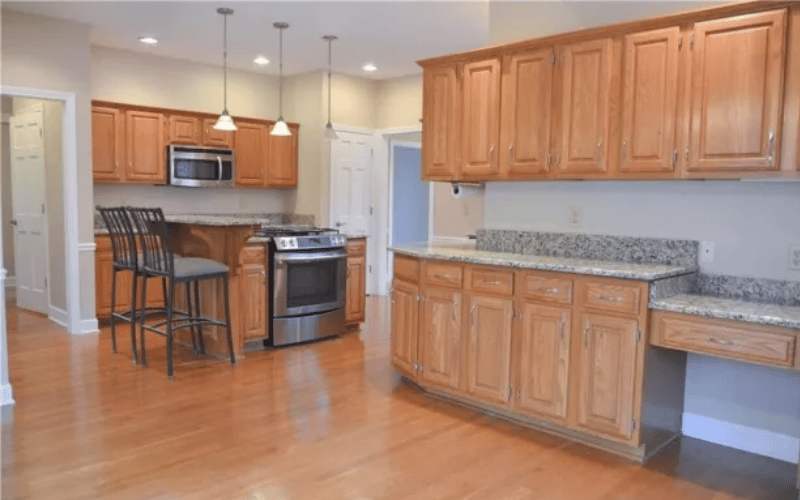 The massive kitchen also has a built in breakfast nook area.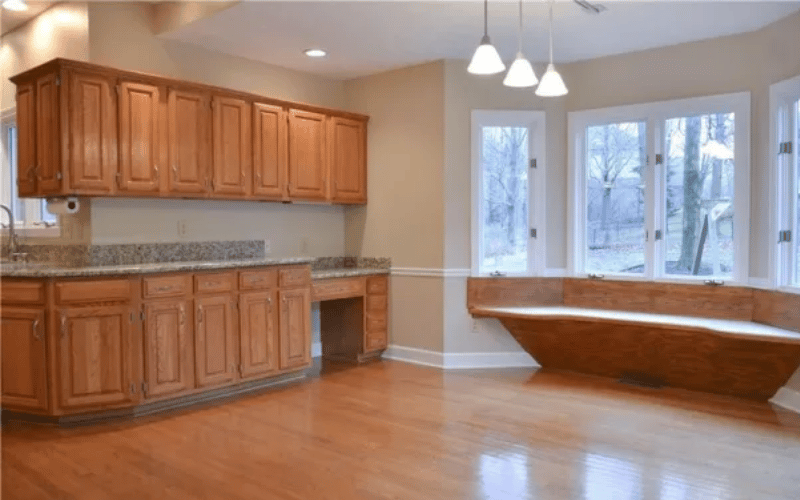 Here's a look at the massive walk in closet that Amber can have all to herself.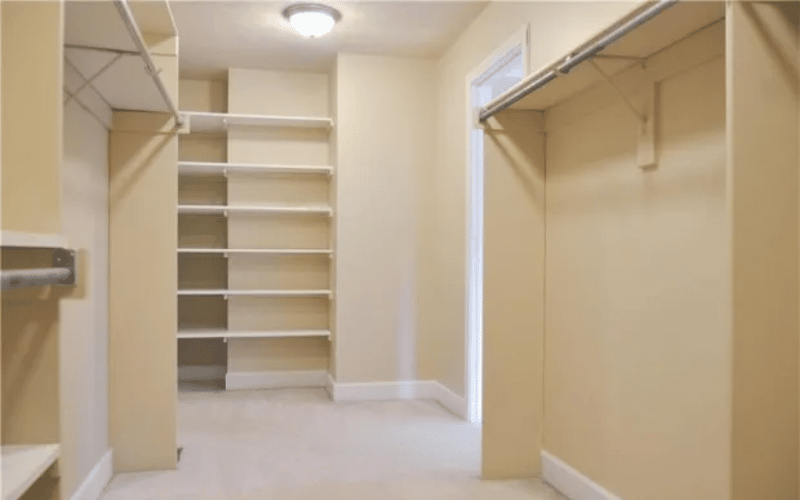 The home also features a big, shaded backyard with a nice deck area.