Teen Mom star Amber Portwood had had a rocky relationship with her daughter Leah since she was a toddler and Amber spent time in jail. Most recently, Amber has been trying to to mend her relationship with Leah, but hasn't made a ton of progress.
After posting a photo of herself with her nephews, Amber is getting a lot of criticism and being accused of trying to throw shade at her own daughter.
In the photo, Amber is wearing a big comfy sweater and embracing her two nephews lovingly as they smile.
Amber captioned the post:
"The love me and my nephews have is like we never parted."
"Wish I could show more of the fam but they need some anonymity. Happy Thanksgiving everyone."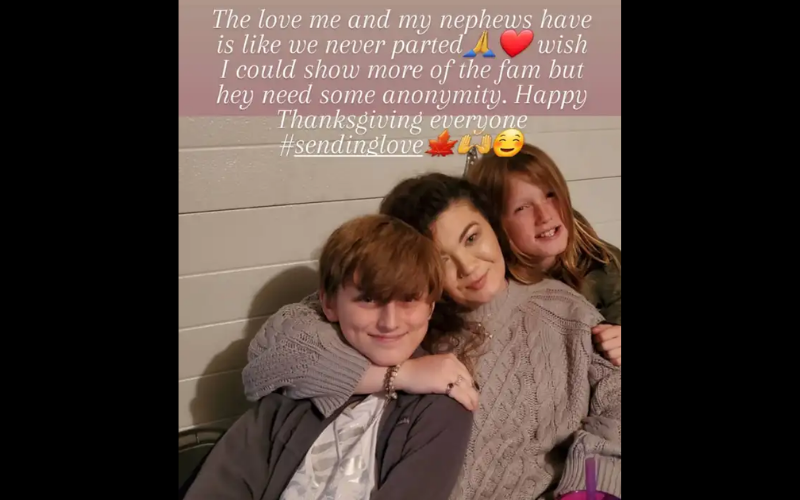 Fans are speculating that Amber was hoping to make a point with the photo and its caption. 
When she references that the "love" she and her nephews have is "like we never parted", it's a nod to her strained relationship with Leah after her jail time and rehab stints.
Some fans even think that Amber was trying get Leah's attention with the post.
One reddit fan said:
"Bet she posted this hoping to bother Leah."
Another said:
"This reads like a scorned ex lover trying to make the guy who dumped them 'jealous' by taking photos with new guys… wow."
Amber's strained relationship with Leah has been the main focus of her portion of this most recent season of Teen Mom.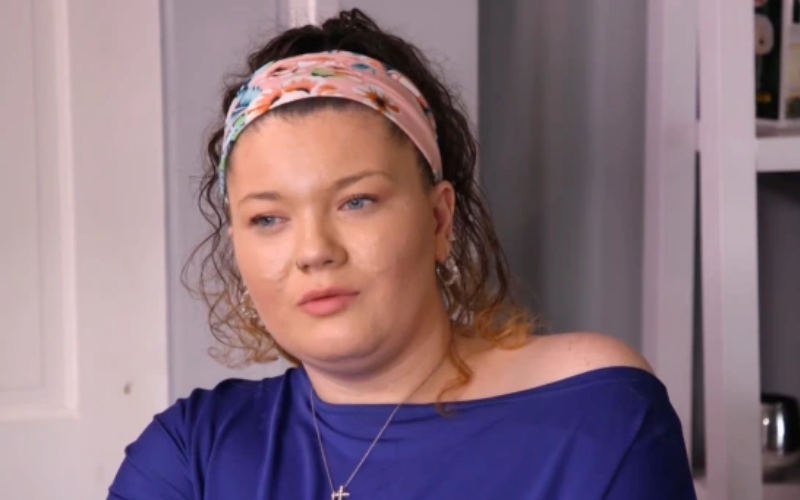 Amber has been trying to connect with Leah more and has been trying to mend their relationship, but much to her dismay Leah is not ready to forgive and forget.
Amber even wrote a heartfelt apology letter to Leah, but she has maintained that she is not ready to mend the relationship and that she still needs some space.
Amber invited Gary to therapy sessions to try to help him better understand her mental illness and better co parent, and to help him see how her health issues affect her relationship with Leah.
During the session, Amber tried to explain to Gary that her illnesses affect her ability to function normally and that she "tries her best to even get off this couch and do school."
She admitted that she's:
"trying to have a relationship with Leah and it's hard."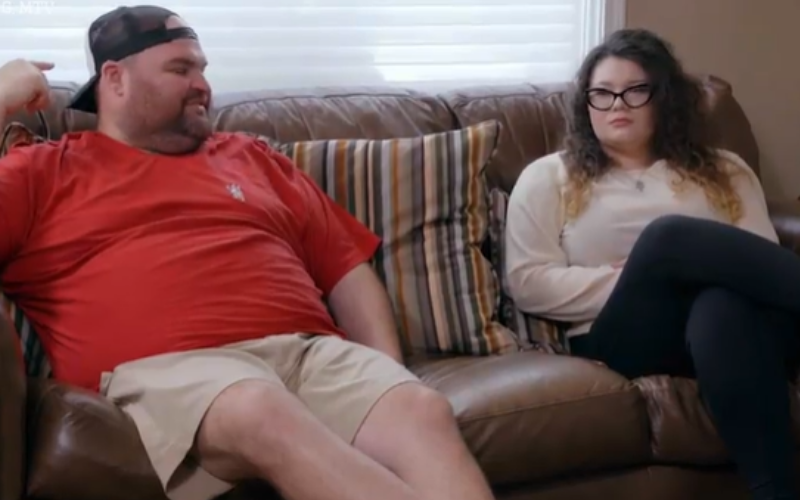 She also admitted that she has yet to fully come to terms with her situation.
She said:
"But what I haven't been able to accept that my medication – no matter what and no matter how much I take of it – will never fully keep me like you."
Fans feel like Amber is constantly blaming others for her strained relationship, when in fact Amber herself is to blame. 
One fan said:
"Amber blames everyone but herself. The medication, Gary, Kristina, Leah, the cute little sister, the garden…"
Another noted:
"Amber hasn't changed since the first day we met her."
Only time will tell if Amber will ever be able to fully mend her relationship with her daughter, but cryptic posts are not the way to get her attention.