Catelynn Lowell has never been one to shy away from showing off her hot husband, and camping with the kids is just another opportunity for that. Cate shared a post of Tyler rocking some very tiny shorts while fishing with their oldest daughter, Nova.
Cate shared a post of a bunch of pictures from the family's recent camping trip.
She captioned the post:
"Camping is what we love ❤️ #family #blessed #nature @tylerbaltierramtv"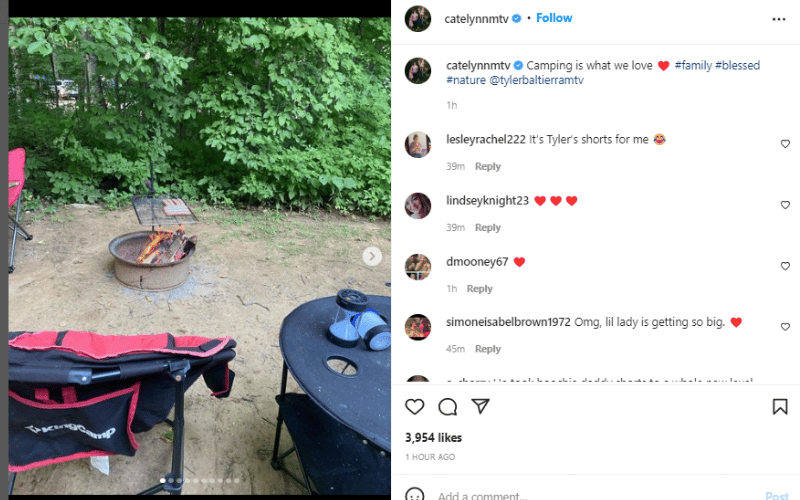 There was some really pretty pictures of the area where they camped included in the post.
There was a nice calm river flowing through the thickly wooded area they stayed in.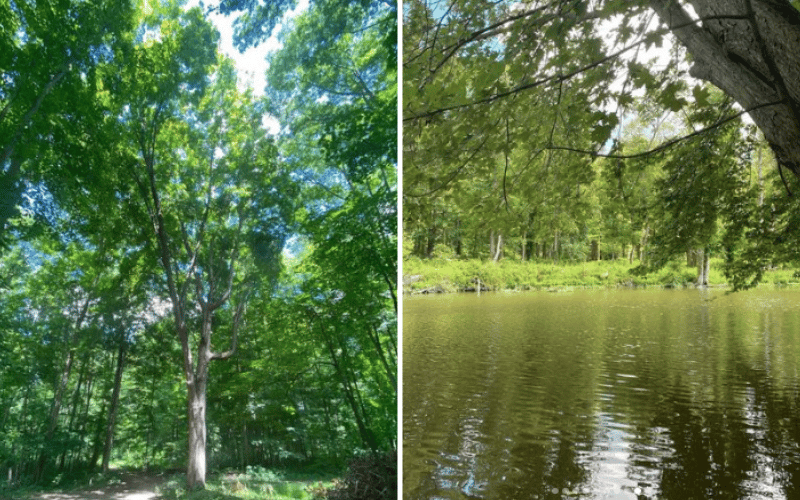 The pics in the post mostly showed Tyler attempting to teach their daughter, Nova how to fish.
It was a really sweet moment that Cate captured and shared, when Nova actually caught a small fish.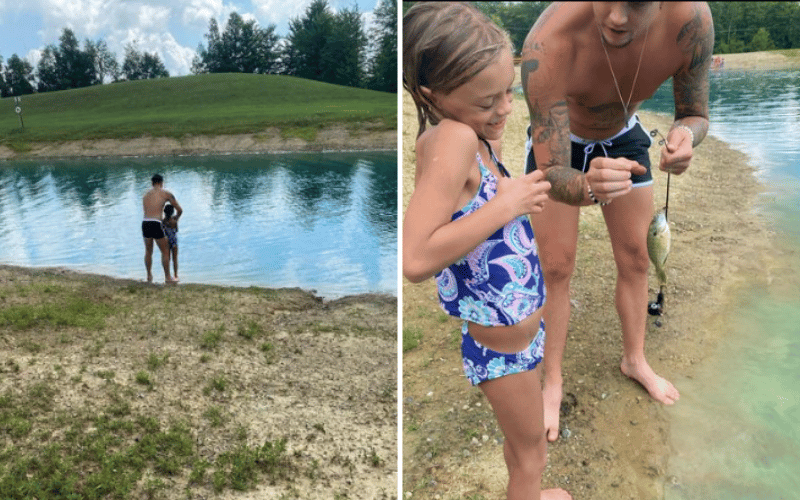 Although, it didn't seem that Nova was too thrilled about about touching the fish she caught.
Tyler encouraged her to hold onto the fish as he took the hook out of its mouth. After some encouragement from Cate from behind the camera, she grabbed onto the fish, but quickly squealed and said the fish's fins were hurting her.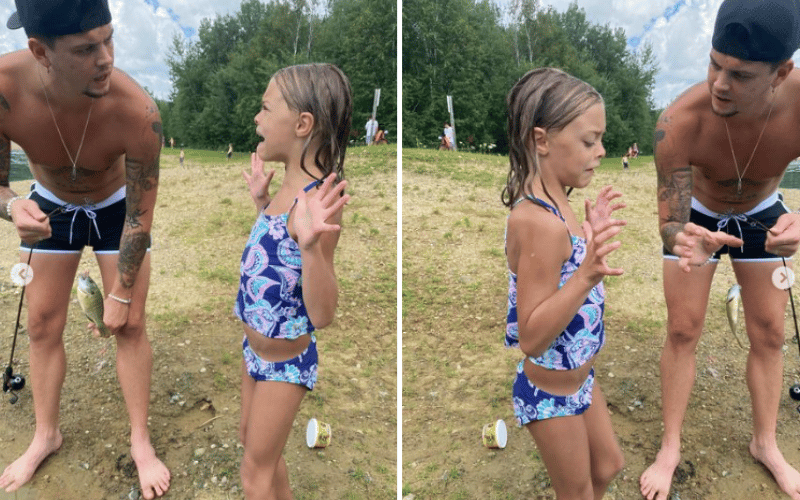 The pics were super sweet and Nova looked so cute, but there was only one thing that fans could focus on.
No one could get past the super tight and super short booty shorts that Tyler was wearing and fans are calling the shorts "hoochie daddy" shorts.
Some fans didn't appreciate the style on Tyler.
One Teen Mom fan said:
"Not Tyler with the hoochie daddy shorts 💀"
And another commented:
"It took me so long to see that fish because I was so distracted by his panties. Didn't realize he rocked the ladies undies !"
Although, other fans were totally into it.
One fan said:
"Ok, he's sorta hot … 👀"
Another added:
"I'm not upset over this "hoochy daddy shorts" trend as it has been named. Not mad at all"
And yet another fan hilariously commented:
"I would go absolutely feral if my husband wore those. My guy has a dumptruck while I'm built like a fridge 😭🖕🖕"