Teen Mom star Catelynn Lowell and her now husband Tyler Baltierra have been together since they were kids and they are still infatuated with each other. They keep their love alive and show it off with social media posts proclaiming it. But fans were a little grossed out when she recently shared a video of Tyler and their new baby daughter, Rya.
The video was set to the song, "Bang, Bang" and Cate slowly panned the camera up Tyler's body as he held onto Rya.
Tyler was wearing gray socks, black sweatpants, and a sweatshirt and Cate seemed to focus on Tyler's private parts as she panned up.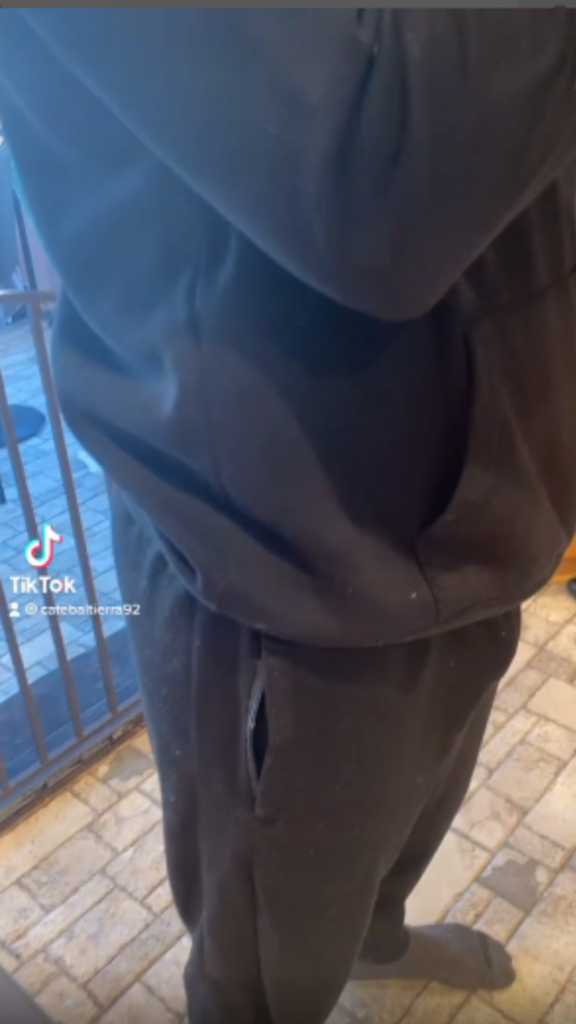 As the camera focused on baby Rya, a voice came on saying "I'm a potato", as the baby was wrapped up in a swaddle and smiling while Tyler held her up lovingly.
Fans couldn't help but notice Cate's focus in the video, and were quick to comment their thoughts on it.
One fan said:
"You could have panned up from the right Cate. Only you wanna see Tyler's junk."
Another said:
"Little angellllllll. Was the lingering shot of Ty's junk really necessary, though?"
This isn't the first time that Cate has gotten criticized by fans for her "trashy" adoration for her husband.
Earlier this month, she caught a lot of slack after she posted a sex joke about Tyler on her social media. This time, the video showed a slideshow of photos of their three daughters and then a photo of Tyler looking down and then the camera panned to the couple's three daughters sitting in the grass.
The "trashy" part was that she set the video to the song, "Glad You Came" by The Wanted, and she captioned the post, "I had to."
It looks like Cate and Ty like to keep their relationship spicy with social media posts, but whatever they are doing apparently it works, because the pair have been together for more than a decade.