Teen Mom star Chelsea Houska has been on a weight loss journey since having her daughter, Walker June early this year. She's been documenting her weight loss and fitness on social media and posting photos of her progress along the way.
Chelsea and her husband, Cole who have been married since 2016, recently went to a Christmas party and wowed fans in their stylish outfits.
Chelsea turned heads in a skin tight little black dress with a cutout in the front. She paired it with strappy black heels that tied up her ankles, and her long dark hair in loose curls. Her glam look also included a sexy smokey eye, and a nude lip.
Cole sported a snazzy black and red plaid suit, suspenders, and a white t-shirt, along with his sexy smile.
Chelsea shared photos of the couple on Instagram with the caption:
"Little @lauriebelles holiday party with this cutie."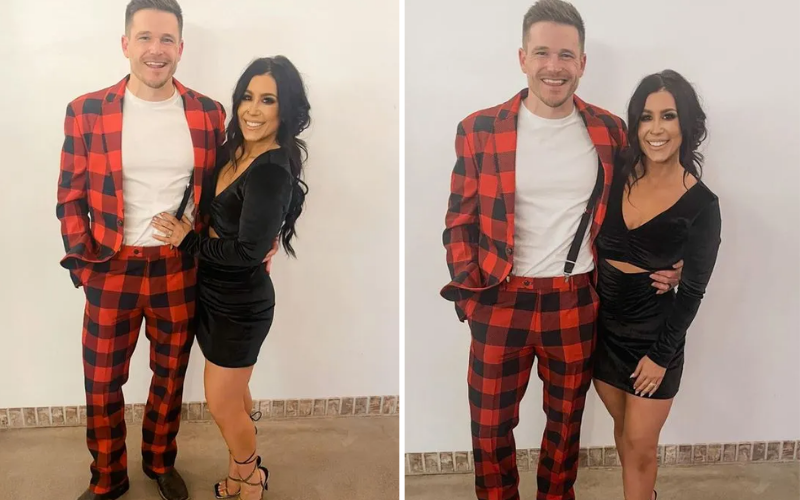 The couple looked amazing, but Chelsea's rocking hot bod really stole the show.
Her smaller frame was highlighted by the snug fitting dress, and her toned legs looked long and lean with the short cut of the dress she chose. It was obvious she has been working hard on perfecting her look.
The photo op comes shortly after Chelsea has been criticized for her darker looking skin tone in recent photos. 
Chelsea had posted a photo of herself with Cole and the kids, in which she looked noticeably darker than them.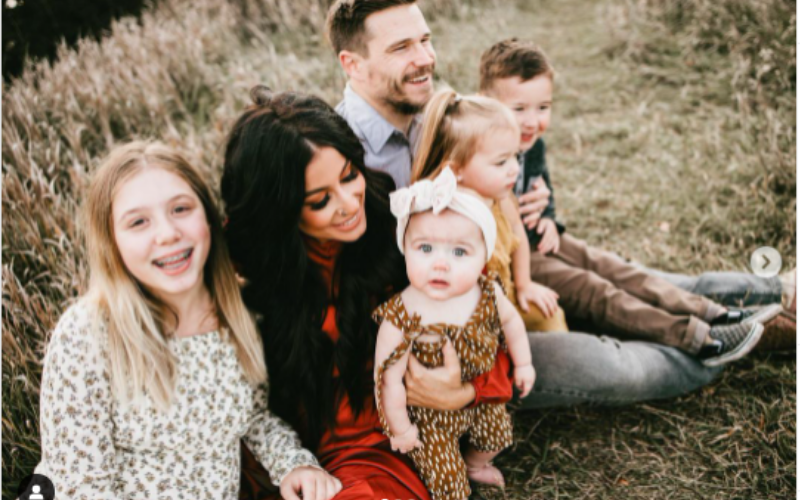 Fans accused her of "blackfishing".
One fan said:
"It's weird how people are coming to her defense about her way too dark makeup color/skin color. I guess it rubs me wrong when white girls try so hard to look brown."
Another said:
"If I didn't know any better I'd think she adopted those kids lol. I don't get why she wants to appear an entirely different race!"