We haven't seen as much of Chelsea Houska since she quit the Teen Mom series, but she still shares her life on social media from time to time.  Her and her husband, Cole, recently shared some videos that gave fans a rare glimpse into life on their South Dakota farm.
Chelsea shared a sweet video on Instagram of two of her children, Watson, and Layne petting the family's pet goats.
Watson and Layne were obviously big time animal lovers and looked to be in their glory petting the goats.  The goats also looked pretty happy as they poked their noses through the fence so they could be petted.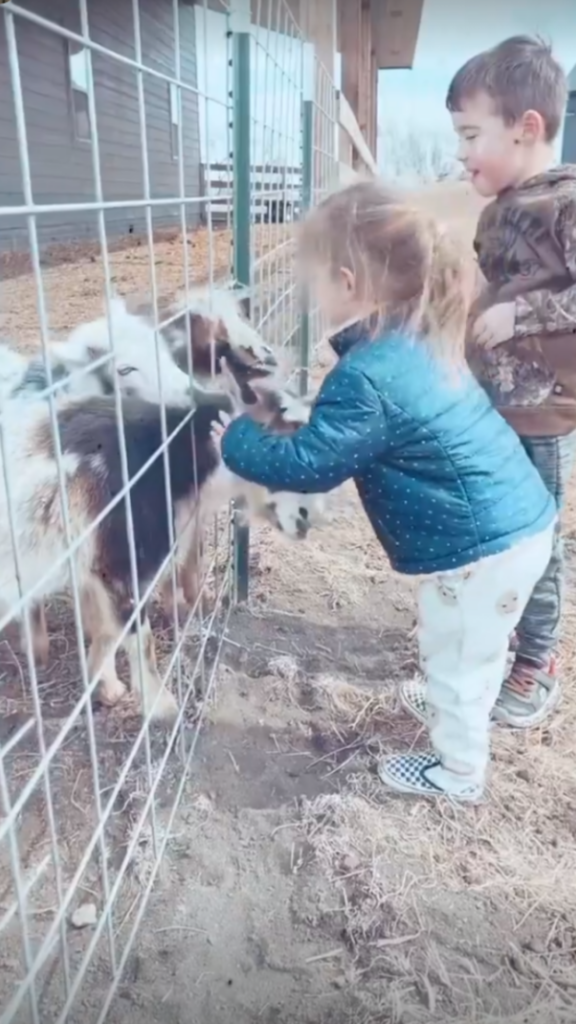 She also shared a cute picture of a goat trying to make a snack out of Cole's shirt, as Cole stood there with a glass of wine in hand.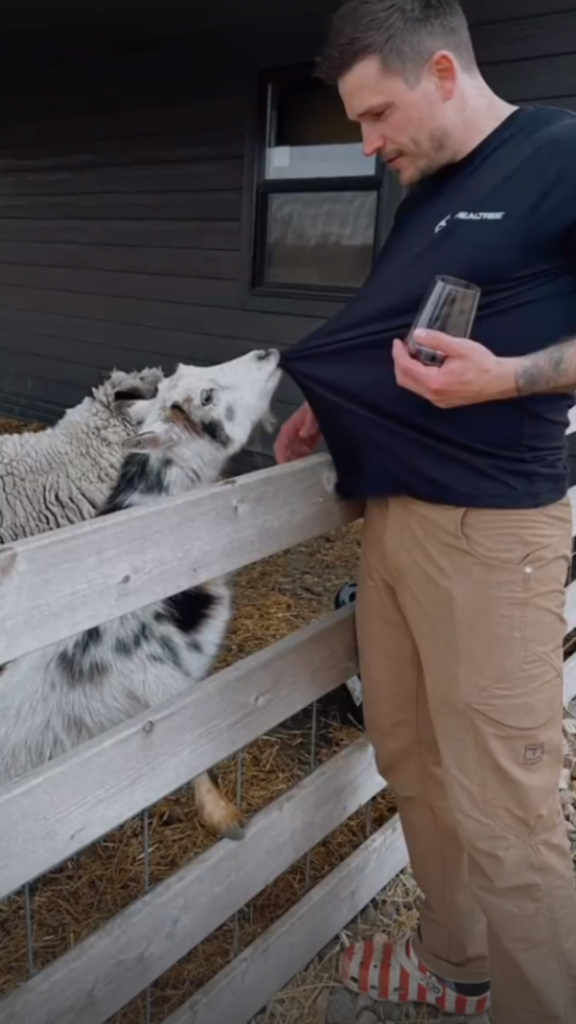 Chelsea also shared a video showing off two out of three of the family's highland cows, as well as the family's pig and sheep collection. 
The family has three highland cows total, including the two that they adopted last summer, Nelson and Steve, as well as Todd, who they added to the family this past December.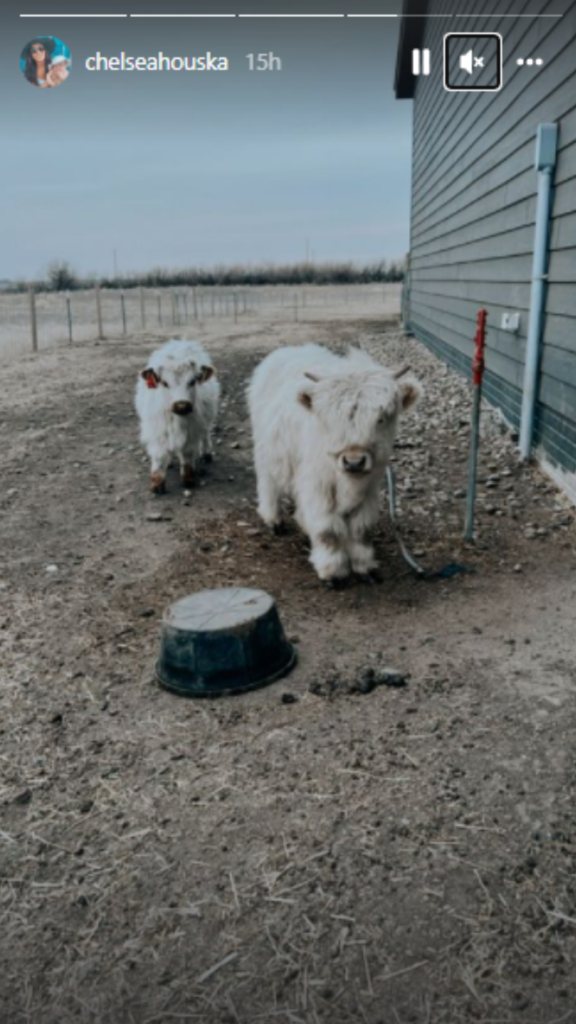 Chelsea's husband, Cole also shared a super sweet video of their cow, Steve, as well as a cute picture of Chelsea in front of their home, donning sweatpants and also holding a glass of wine.
He wrote on the photo of Chelsea:
"I love you @chelseahouska"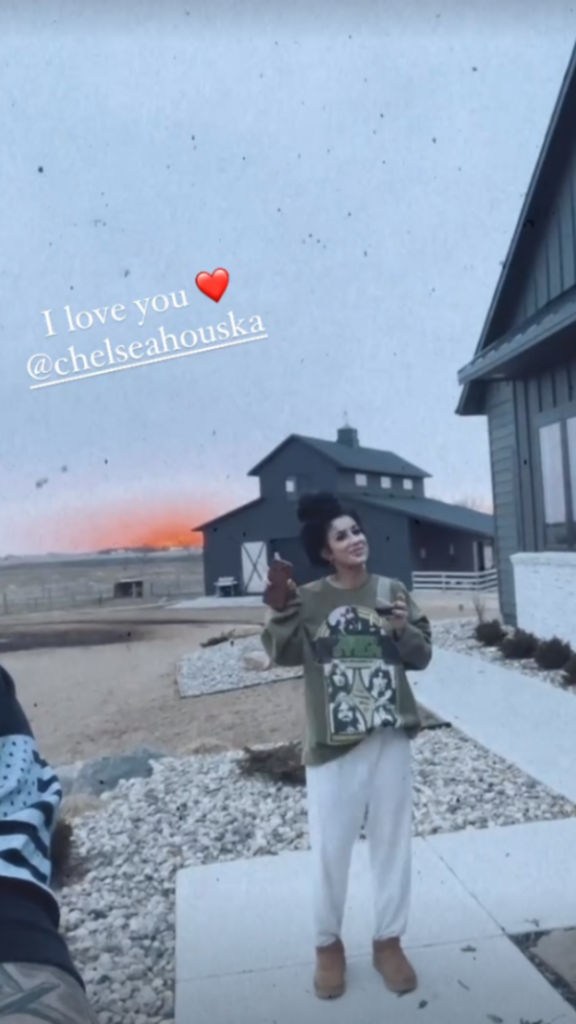 Looks like the family are enjoying their quiet life on their South Dakota farm, as they begin filming for their new HGTV series, Farmhouse Fabulous.