Chelsea Houska and her husband, Cole may have quit the Teen Mom series, but it's not the last we will see of them on reality TV. The couple have begun filming for their new HGTV show, Farmhouse Fabulous.
Chelsea recently took to Instagram to give fans a glimpse of her world right now.
She shared of a post of her and her husband, Cole on the set of their new HGTV reality show, Farmhouse Fabulous.
Chelsea captioned the post:
"First day vibes 🎥"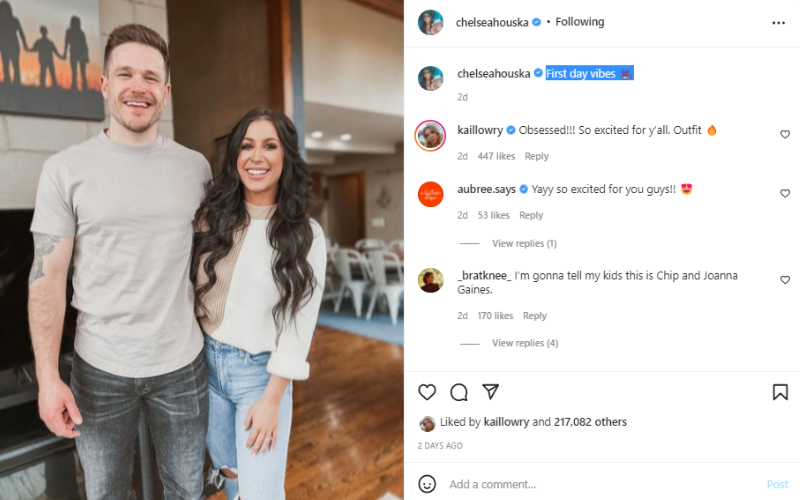 The excited pair smiled for the camera as they wrapped their arms around each other.
Some of Chelsea's former co stars took to the comments to congratulate them on their new endeavor.
Kailyn Lowry commented:
"Obsessed!!! So excited for y'all. Outfit 🔥"
Chelsea's daughter Aubree also commented:
"Yayy so excited for you guys!! 😍"
Chelsea continued to share her "first day vibes" as she shared more photos of the day.
She shared a photo of the camera and a clapperboard that featured the show's name, Farmhouse Fabulous.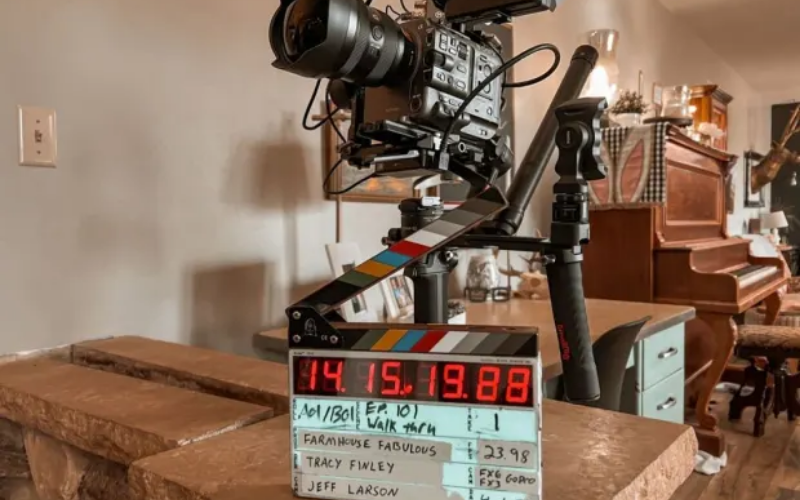 Last week, in preparations for filming the new show, Chelsea took to Instagram to take some time to show her husband some appreciation.
She captioned the post:
"A little husband appreciation post. I feel so lucky that I get to work and be with this guy everyday and we still have the best damn time together. The journey has been fun and it's about to get even MORE fun. Love youuuuu @coledeboer"
The post featured pictures of Cole and of them together.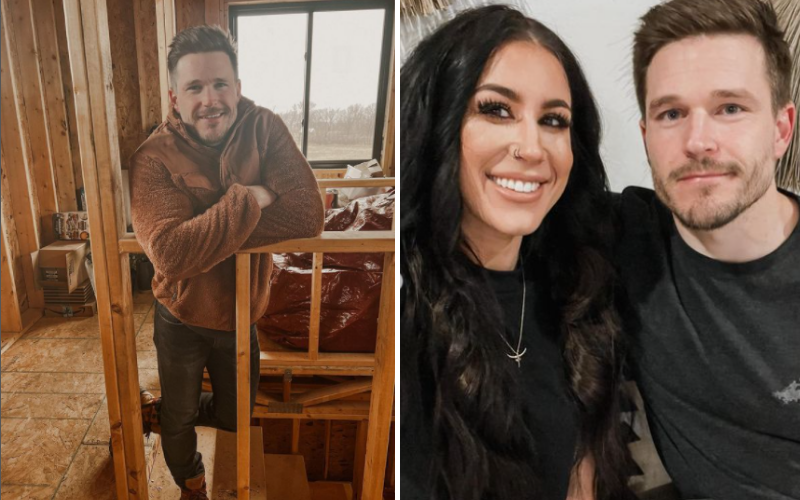 Fan have mixed reviews about the upcoming show and some are worried that the couple lacks the experience needed.
One fan said:
"So, what is their show actually going to be about? Are they going to renovate/style homes every episode? Because, while their home is nice, it's only ONE home and it took them a while to cultivate the style and touches that they wanted for it… I know Cole is handy, but nothing about them screams that they know what they're doing with designing a home lol."
Another noted Chelsea's reasoning for quitting Teen Mom:
"So leave one show for privacy and whatever else she complained about to go on another?"
Only time will tell if the show will be a hit or a bust!