Leah Messer has been flaunting her massive engagement ring all over social media since her now fiance, Jaylan Mobley proposed to her last week. Fans are claiming that the ring looks fake and "gaudy" and accusing Leah of trying to be like a Kardashian.
Leah and Jaylan shared the photos from the proposal to their Instagram accounts after it happened.
Leah's ring was of course on full display as she showed off her perfectly pedicured hand with the massive engagement ring on it.
The custom ring is a whopping 4.7 carats worth of diamonds and was specially designed for her by Mike Nekta of New York Diamond Jewelry.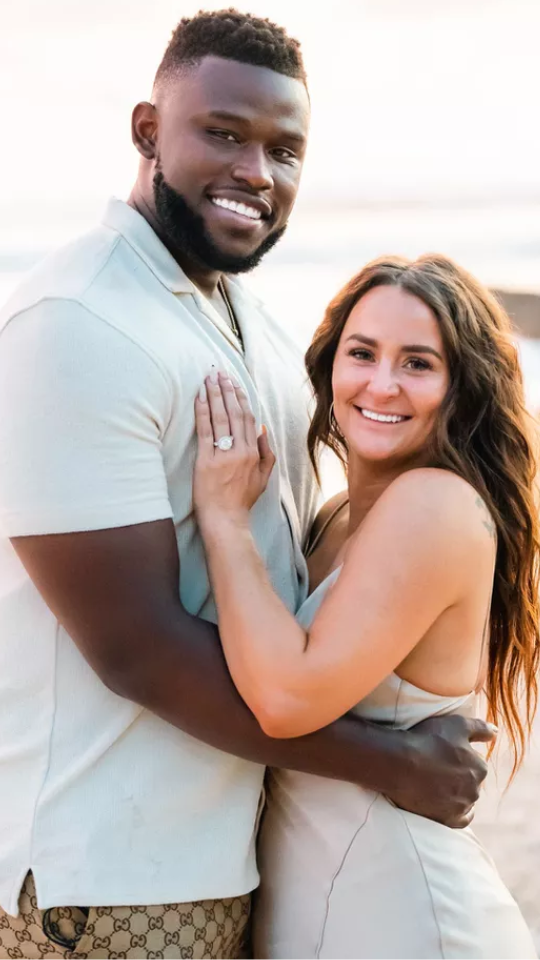 A few days later, Leah shared another post to show off her new bling. 
This time she shared a video in which showed off her bare legs with her hand across her lap. She was in a bed with white sheets and she stretched her long legs. She appeared to be wearing only a shirt in the video.
Leah captioned the post:
"I'm obsessed."
She also included a engagement ring emoji and a smiley face with heart eyes.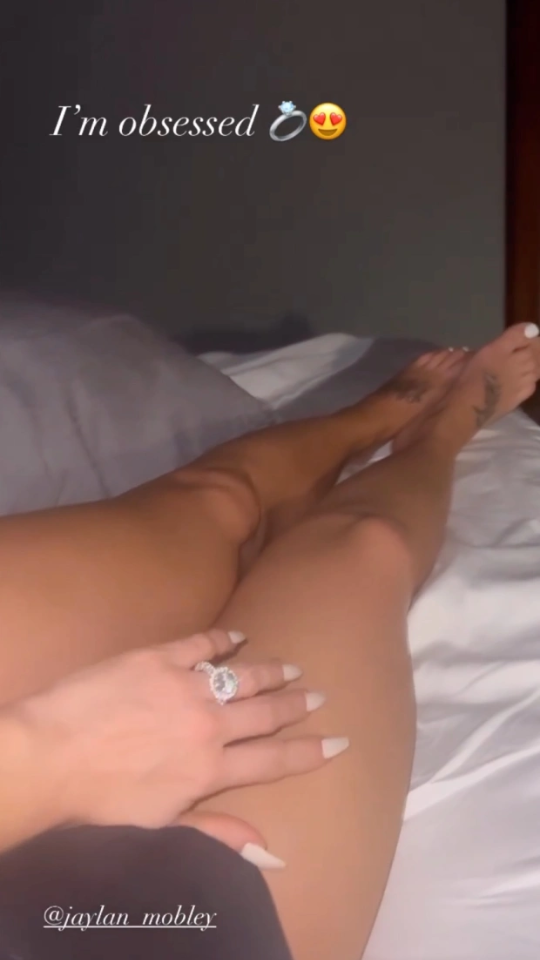 Teen Mom fans took major notice of the ring and one started a thread on Reddit about it.
The thread was titled:
"Is Leah's ring too big?"
Avid Teen Mom fans posted their thoughts about the ring in the thread.
One fan accused Leah of "trying to be like [the] Kardashians".
Another commented that the ring "looks like costume jewelry".
Other fans added:
"In my personal opinion: hell yes! I wouldn't be comfortable with a big ass ring like that. It looks fake too."
And another said plainly:
"Fakest looking ring I've seen in a MINUTE"
Other fans just hope that the third time's the charm for Leah.
One said:
"Hopefully she's obsessed with making this marriage work. Their relationship seems like a business transaction to me. Good luck to them."