A judge recently ruled that Amber Portwood would not have any custody of her four year old son, James. Full legal and physical custody was awarded to Amber's ex, Andrew Glennon. Amber is speaking out about the loss on her social media and fans are not very sympathetic.
Amber went live on her Instagram account to talk about the loss with her fans.
Amber told fans that she feels like her mental illness was leveraged against her in the case.
Amber also told sources that she is trying to stay positive and plans on fighting the decision.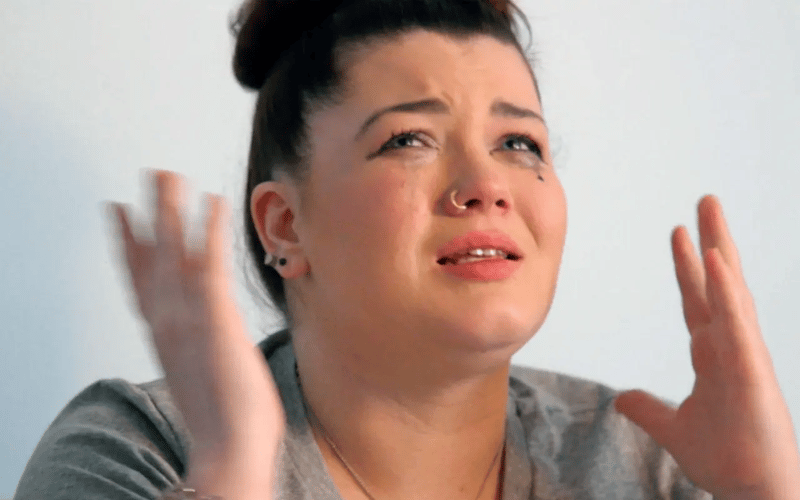 She also said that she:
"should not be held accountable for mistakes from her past as long as she is working to better herself."
She told fans that her relationship with her four year old son, is going really well and he always tells her that he loves her.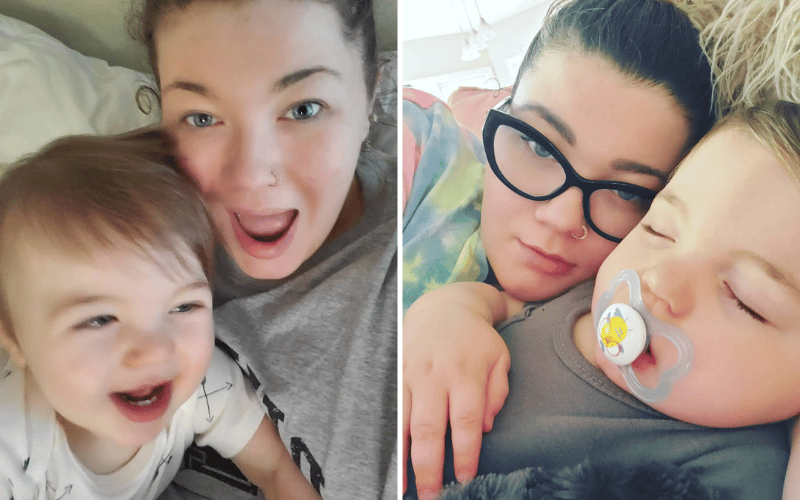 During the live stream, Amber also discussed her relationship with her daughter, Leah.
Amber hasn't always had a great relationship with Leah, but she told fans that things with Leah, as well as her parenting relationship with her ex, Gary Shirley have been going really well for awhile.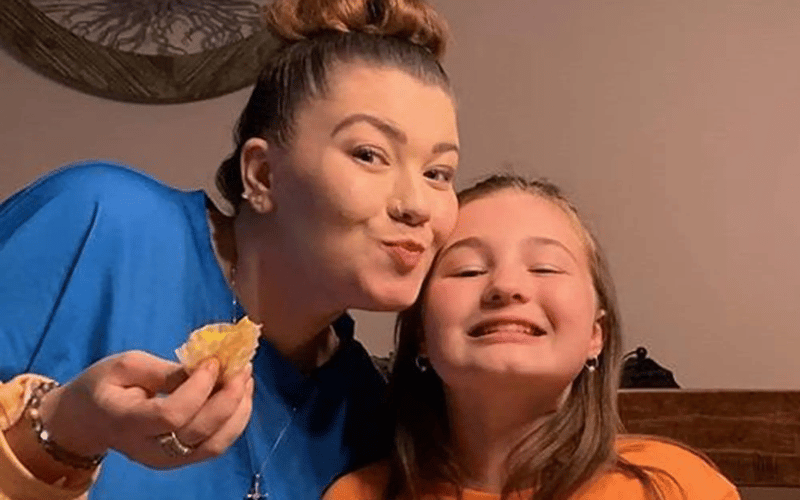 Amber also discussed her feelings about losing custody in very long winded response to a fan's comment on Instagram.
Amber wrote:
"I did every single thing I needed to do, including therapy every single week and also medication adjustment. I was and still [am] mentally stable for years now. It is not okay to attack a person with mental disorders especially if they have been clean from substances for multiple years and completely changed all wrong doing. This is tragic and my son is the one who will be suffering the most when our lives are torn apart. It is not right to assume everything is true because it is not. I will not be nice about this situation anymore because none of this is okay. If you change and are stable and have proven your stability then that matters. This is a loss for all mothers who change for peace and love in their children's lives…and just so it can be ripped away after years of fighting for something. This will be a tragedy for many people and my poor son now has to wonder where his mother is. That boy absolutely adores me and I have built beautiful relationships with my children today and am very present in their lives. This is not a win for my son at all. I pray for him and the sadness and confusion he will have."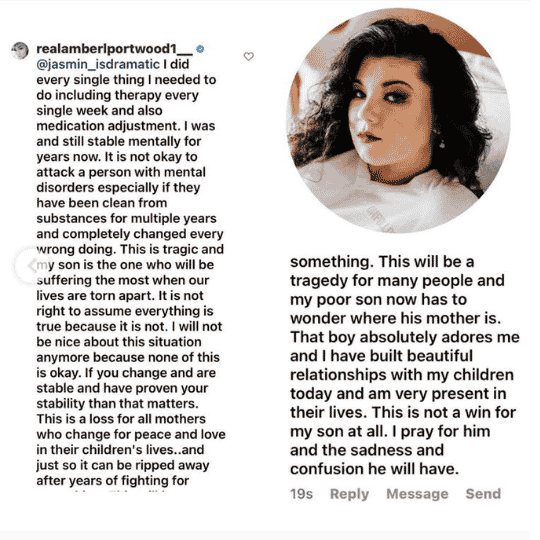 Sadly, not all fans were supportive of Amber during this difficult time for her.
A thread on Reddit showed that some Teen Mom fans agree with the judge's decision for custody.
One person commented:
"I'm a social worker and do you know how hard it is for a MOTHER to lose rights to her CHILD? The goal of intervention is ALWAYS reunification but the parent has to do their part. She fucked up in one way or another and this is the consequence of that. We all know how aggressive and violent she can be, thankfully this kid will not grow up thinking this type of instability is normal OR acceptable. This is definitely in the best interest of her son!"
Another concluded:
"Amber has always been completely selfish. She has never chosen anyone but herself. She can write and film all the sob stories she wants. But kids grow up and they see through the BS. This won't end well for her. She will spend her older years alone by her own doing."